Maria Ho is one of the most accomplished poker players of our time, and a strong representative of women in what is traditionally a male-dominated game. Over the past 15 years, Maria has worked hard to establish her name in the world of poker and inspire others to pursue a career in a game she loves.
She has managed to amass over $4 million in live earnings with her biggest live victory going back to 2011 when she won $540,020 finishing second in the $5,000 No-Limit Hold'em during the 42nd World Series of Poker.
Her career has taken her to the very top of the poker world where she plays with the most respected players, and her passion for the game has allowed her to elevate herself to a brand ambassador for PokerGO – an achievement that allows her to promote the game to others and inspire poker aficionados of all backgrounds to aspire to poker greatness.
Maria is the youngest woman to have been inducted to the Poker Hall of Fame, another achievement that sets an example for anyone who wants to get into poker. This is Maria from afar, but now we have a chance to meet Maria from up close.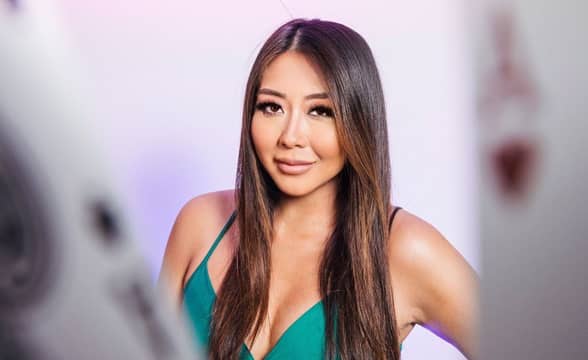 Thank you, Maria, for agreeing to do this Q&A with us. You have amassed a respectable live earnings track record, started from nothing and rose to the top, advocated for the inclusion of women in poker, called to stop dividing the game into male and female events, and generally been a positive role model for everyone in the poker scene.
We would like to touch on all of this and a bit more, with your permission, in today's Q&A. We suppose the most interesting question right now for anyone reading is, how did you make it where you are today?
Q: Is poker a game you naturally had a knack for or something you only took up as a hobby and not that seriously, to begin with? Does it take grit, the right mindset, luck, or a combination of these and more to start from nothing and land at the very top of the poker pecking order?
A: At an early age I was introduced to bridge by my grandfather. I immediately took to the game and thoroughly enjoyed both the strategy and competition elements. When I learned poker my first year at university, I felt like I had developed a good card sense from other games I played growing up, which were loosely applicable to poker. Even though it started out as a hobby, I took learning the game very seriously and played every chance I got. I definitely think the most successful players were able to get to the highest level by being passionate about the game and dedicating themselves to studying but a little bit of luck also goes a long way.
Q: What advice would you give to anyone who wants to get involved with the game but doesn't know how to go about doing so? Should they just keep playing whenever they have the opportunity or is that poor advice on its own? Should novices seek help from advanced players and how can they get it?
A: My most valuable lessons in poker came from sitting down at the table. There are plenty of resources out there to learn the basics and fundamentals of the game, but I have always found that nothing beats hands on experience. If a novice is looking to get to the next level, then finding a poker coach is highly beneficial because they can tailor the content to address the player's specific weaknesses. When I have the time, I will take on a few new students each year because I feel that teaching is also a great way to sharpen my own skills.
Q: A few years back you said that the industry should stop differentiating between male and female poker events. We agree wholeheartedly and believe in a gender-neutral industry. Do you think things have changed for the better? Are there more grass-and-root women going into poker these days compared to six years ago? We say grass-and-root because we have seen quite a few successful female players over the years, yourself included.
A: There has been a noticeable rise in the number of women playing poker since the time I first entered into the game. I still feel there's a long way to go as women still represent only about 3-5% of the total field. Legalizing online poker in the states would certainly help bring more women to the game, in my opinion. Having the option of playing online allows women to learn and play the game in a comfortable environment before venturing out to card rooms and such which can be a little intimidating for any beginner, not just women.
Q: Speaking of genders, do you see any inherent advantage or disadvantage to being a different gender than the majority of players out there? Does this affect the psychological warfare that happens during games?
A: I certainly don't think there is an inherent disadvantage to being a woman at the poker table. If anything, it is an advantage. I believe that women are naturally more intuitive which is a big asset in poker. I also find that women are less inclined to be influenced by their ego which allows them to play the game with a more even and controlled mindset.
Q: Do you reckon the industry is in a place today where there is enough interest for the game or does poker still have a lot of room for growth, especially in the United States?
A: I feel like there is still more room for the game to grow and thrive. I know a lot of first time poker players who actually learned during the pandemic, as poker is quite easily accessible virtually and remotely. Again, legalizing online poker in the U.S. will go a long way to bringing more new players to the game.
Q: As an ambassador for the game, what do you think is the most important thing for people to understand about poker? Do you personally think that poker is underestimated, compared to people's interest in sports betting or even casinos?
A: I think the most beautiful part of poker is that on any given day, a complete amateur can step into the arena with the titans of the game, and beat them. There are pretty much no high level competitive endeavors that allow for that. To win and beat the best in doing so is an unforgettable thrill. As for the most underestimated part of the game in general, is just how much skill is involved. I truly believe that if people take an initial interest in the game, there is so much depth under the surface that they would be hooked for a lifetime.
Q: Michigan may soon have an online poker industry, what are your thoughts the United States developing a wider online poker industry. Would this detract from the land-based poker experience or work positively to bring more people to the game?
A: I think having the ease and comfort of playing online will only bring more players to the game. The player pool is/would be big enough that it would be mutually beneficial for live operators and online operators to coexist.
Q: Do you feel poker is top-heavy or is there enough room for up-and-coming players to make their mark?
A: I think in terms of becoming a successful professional, it is harder to get there now more than ever. The game has advanced so much and the players at the top are so incredibly knowledgeable and talented, that to start from scratch at this point would be extremely difficult but not impossible. However, if your goal is to learn the game and play for fun and perhaps win some disposable income, that is very much attainable.
Q: Going back to your personal success story as a poker player, do you need to continuously learn and educate yourself about poker to be able to stay competitive or is it more about finding out all there is about your opponents when you get to a certain level?
A: It is absolutely about being relentless in continuing to learn no matter what level you are at currently. The game has evolved so much that it is important to keep up with what is being newly discovered from solvers and other tools that are at our disposal.
Q: Did you have a role model or anyone you admired as a poker athlete when you started playing competitively and has this changed from then to now?
A: I didn't have a role model starting out necessarily but I always found the "old guard" poker players the most entertaining to watch. Nowadays poker players can be a little more sterile at the table, but I think poker at large benefits from having those heroes and villains in the game.
Q: Daniel Negreanu and Doug Polk are playing out what is a gentlemanly rivalry in their most recent "High Stakes Feud." Do you see yourself going heads-up against a poker player to settle bad blood yourself?
A: I think heads-up is such a pure way to play that I admire players who want to engage in such an unrelenting format. I would like to think that one day I would take on some type of challenge in poker that puts me very much outside my comfort zone, even without any bad blood involved.
Q: Where do you think poker's next big frontier is in terms of a geographical region?
A: I think India is a place where there is a great and passionate community that has existed for some time now and is starting to gain even more traction. I recently had the opportunity to commentate on the India Poker Championship Main Event and loved how enthusiastic the players and viewers were about the game, and was quite impressed by the play as well.