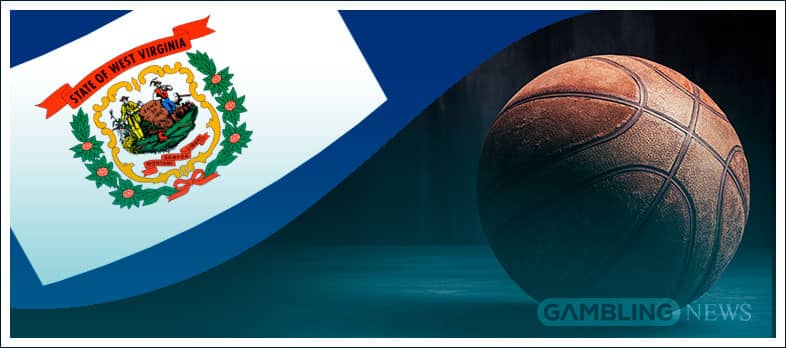 The West Virginia sports betting industry has been legal since 2020. As a result, the state plays host to numerous online and land-based sportsbooks that allow mobile and retail betting, dozens of worthwhile promos, and boosters for special occasions.
Today, we will look at the available sportsbooks in West Virginia and tell you a bit about the bonuses, odds, fixtures, and special content they bring you.
Online sports betting is the norm in WV, and as such, you can expect an array of operators equipped to bring you the best betting experience on the go. If you do wish to visit a retail property, there are several locations in the state to do just that.
The state has plenty to offer in physical locations, mobile betting apps, bet types, banking options, and popular sports to bet on. We have reviewed this and more in our dedicated deep dive into the state's existing sports betting industry.
Best Sportsbooks in West Virginia
There are numerous sportsbooks in WV as of right now, and they are all licensed, safe, and secure. We have provided you with a list of the operators that can be trusted and relied upon for a safe and entertaining sports betting experience.
Here is a list of the best online sports betting sites in West Virginia that have been reviewed and tested by our iGaming experts:
The state plays host to some exciting brands that have proven their qualities over the years and are an indelible part of the sports betting landscape not just in WV but also in the rest of the country.
Residents can enjoy excellent spot-on betting features, markets, and overall opportunities by DraftKings Sportsbook, William Hill, BetMGM, and FanDuel, but this list is constantly added to.
FanDuel was the first to join the state of West Virginia and offered fixed sports wagering products, and BetMGM only made its mark on the industry in January 2021.
Far more importantly, though, all of the here-listed sportsbooks are licensed by the West Virginia Lottery Commission and offer a juicy deposit bonus to claim, along with various other incentives.
We will touch on the available bonuses in a bit. In the meantime, it's good to know that WV sportsbooks offer some of the best odds, fixtures, and prices and can provide you with an array of actionable betting moments.
Every sportsbook in the state offers a dedicated mobile app and in-play or live betting markets to round the experience off and allow you to enjoy your favorite sporting contests in real-time.
Mobile Sports Betting Apps in WV
West Virginia allows bettors to make good full use of mobile betting apps. Equipped with all the necessary features for a great sports betting experience, these apps allow you to achieve the actual sportsbook websites' full functionality.
They are much better than any retail experience, too, as they allow you to monitor odds in real-time, place wagers on the go, claim promotions, and more.
You can enjoy full access to the cashier section, as well as use the cash-out function from your handheld device to control your in-play markets. There are, in fact, many upsides to using an app:
Flexibility: Apps can be used pretty much anywhere in the state as long as you are of the legal betting age
Quickness: Thanks to their tailored user interfaces, apps allow you to navigate through myriad betting selections quicker
Comfort: Mobile apps prove time and again as the most comfortable way to place a bet in WV
Sports fans will get quick access to the various loyalty programs brought to you by BetMGM and FanDuel, and possibly other sportsbooks in the state. All of these apps are also certified by the WV Lottery Commission and available on the Google and Apple App Stores. Mobile apps allow you to bet on virtually any compatible device, and specifically smartphones and tablets.
All Android devices should work as the sportsbooks are built on HTML5, which is particularly good in the cases where you use iPhone and iPad to fix a selection and fire off a wager. However, WV sports betting apps only work as long as you are within state limits.
Sportsbooks use a special geolocation tool that allows them to pinpoint your location and thus determine if you qualify for sports betting in the state.
Latest Gambling News in West Virginia
WV Sports Betting Bonuses: Deposit, Risk-Free, and More
Bonuses in sports betting aren't necessarily the focus of the experience, but West Virginia makes sure its sportsbooks come prepared. You will be welcome to an array of possible selections, and when it comes to bonuses, you will not be left out of options.
Presently, West Virginia's operators make sure to host a great selection of picks that will play right into the preferences of most sports fans and bettors, including:
Deposit match: The deposit match is a type of bonus where you place a starter's amount that is then matched by 100% or more up to a specific amount.
Risk-free bets: A risk-free bet is a bet you make when you first arrive at a sportsbook. If your bet fails, your money will be restored.
Free bets: Free bets are complimentary offers that a sportsbook may choose to extend to WV bettors.
Loyalty: The loyalty programs are a way to claim additional perks, redeem some of your comp points, and more.
Promos: Various promotions will be an indelible part of the West Virginia sports betting landscape, and they are granted over an extended period of time.
Online sportsbooks are free to determine the size and frequency of these promotions. BetMGM offers a $600 risk-free promo, but DraftKings and FanDuel run a $1,000 risk-free promo on their own.
This is not to say that one is better than the other. To activate the full amount of the $1,000 risk-free bet, you would need to deposit $1,000, which may not be what a player wants to do. Naturally, you can deposit much less, too.
Other promotions in the sports betting landscape include odds boosters which are usually popular around the same time March Madness and Super Bowl are running.
How to Pick a Sportsbook in WV Based on Bonuses
To help you pick a betting operator, we try to rank sportsbook bonus features and give you an accurate breakdown of what to expect from each promotion.
Sportsbooks are tailored to please all kinds of sports fans, including those who take their betting a little more competitively and those that are casual about the whole experience.
We take a closer look at what available promotions are offered and rate those. There are several things you ought to look for in an operator. You should always check:
The size of the promotion
Applicable wagering requirements
Deadline and qualifying odds
You see, sportsbook bonus features play differently. There are varying amounts and even wagering requirements. Most importantly, when participating in West Virginia sports betting, you should mind the deadlines and qualifying odds.
Most sportsbooks ask you to bet at odds of at least 1.50 or –200 on the Moneyline, depending on whether you are using American or decimal odds. With this in mind, you can find a bonus that suits your betting style.
If no such bonus is available, though, you shouldn't worry at all. Sportsbooks are designed to feature numerous promos you can scoop right along the way. Don't dwell too much on the entry-level offers, which are excellent in WV anyway.
Sports Betting in West Virginia: Types of Wagers
West Virginia sports betting allows sports fans to pick the types of wagers they are the most comfortable with.
Thanks to the numerous options when it comes to specific sportsbooks, you can rest assured that the industry in the state is well-developed to cater to any taste. The main betting archetypes here include, but aren't limited to:
Moneylines
Point spreads
Totals
Futures
Propositions
Parlays
Teasers
Pleasers
Round robins
That makes for a rather lengthy selection of possible wagers, and it gets even lengthier when you factor in the hundreds of unique proposition or props bets you can make, not even mentioning the available in-play wagers.
Diversify of wager types definitely works in favor of sports betting in West Virginia as sports fans have numerous selections to pick from. Admittedly, things can be a little overwhelming at first glance.
However, you can just as easily use each bet type to moderate risk and give yourself the best odds of winning. Moneylines, point spreads, totals, and futures are generally considered the safest wagers.
Propositions are quite wacky as they ask you to bet on the performance of individual players or some unique condition that a team must achieve in order for your bet to turn out a winner.
It's easy for a prop bet to go from good-natured ribbing to some ridiculous speculation such as how many times now-former President Donald Trump is going to Tweet during the Super Bowl or whether a man would run naked in the NFL Super Bowl stadium.
Understandably some bets invite a lot more in the way of risk. Parlays, for example, are high-risk profile wagers that ask you to guess the winner right. Should you get all selections right, you win a sizable reward. If even one selection fails; however, you lose.
High-Risk, High-Reward Sports Bets in WV
The rest of the available sports bets are just as interesting. Teasers and pleasers, for example, have to do with the parlays. If you pick a teaser bet, this means that you are free to make slight adjustments to the odds of your parlay selection so that they favor you.
However, this would detract from the potential yield in the end. On the flip side, you have the teaser, which is the sportsbook changing the odds to favor it even more during a parlay bet.
Round robins are by far the most complicated type of bet, but if you land one, you are looking at a big payout. While parlays combine multiple selections, round robins combine multiple parlays.
The upside here is that your round-robin is not always a loser if one of the parlays falls short, which makes it quite attractive in the first place.
Live Betting and In-Play Markets
Live betting is seriously one of the biggest pulls for many sports fans in West Virginia. Sports betting on in-play markets, i.e., games that are already in progress, is shaping an entire generation of players. Presently, all betting operators in West Virginia support the feature, allowing sports fans to place their wagers on games that are unfolding in real-time and where the odds change and flip around rapidly.
Bettors are very welcome to place, cash-out, and re-bet any amounts they feel comfortable with. In fact, in-play markets are not just available on desktop websites anymore. You can take the experience right with you on a mobile app.
The state's sportsbooks allow you to get in on as much action as you want to, and this is brilliant all by itself. In-play betting markets invite more risk than pre-game and future selections, but they are more rewarding as well.
West Virginians are sure to appreciate this type of betting and benefit from the comforts of a streamlined mobile betting experience, and in-play wagers extend to leisurely and hardcore fans alike.
College Sports Betting in WV
Betting on college events is a fair game in Mountaineer State. West Virginians are invited to explore the full array of collegiate sports and enjoy them in full – whether just as spectators or as sports bettors.
All events are permissible as betting events in WV with NCAAB and NCAAF games extensively covered by licensed sportsbooks. This gives sports fans access to a rather important market that is marked by high interest.
Betting interest skyrockets during the NCAAB season in March and all through the NCAAF and subsequent College Bowl events later in the year.
WV does not restrict the college events or athletes you can bet on, and it allows you to readily wager on in-state competitions and student-athletes.
Can You Bet on Daily Fantasy Sports in WV?
Betting on daily fantasy sports is an option in West Virginia, and this is good news for anyone who is a fan of the activity. WV has licensed FanDuel and Sportsbook as two of the sportsbooks in the state, which means that you can expect some of the most accomplished DFS markets in the entire country to be available to you in the Mountaineer State.
Banking at West Virginia Sports Betting Sites
West Virginians can manage their sports betting funds through an array of select payment options. Thanks to making sports betting legal in West Virginia, sportsbooks in the state support a number of trusted payment options.
They include solutions such as debit and credit cards, e-checks and ACH transfers, electronic wallets such as PayPal, Neteller and Skrill, bank wires, and more. PayNearMe at 7-Eleven and prepaid cards such as DraftKings and Play+ are very popular.
You can even pay with cash if you feel safer this way and even make check payments to top off your bankroll. Deposits and withdrawals are quick and safe precisely because the industry has been legalized, putting great emphasis on consumer protection.
The maximum deposit amounts will be determined by each payment method and sportsbook, but they usually range from $10 to $2,000 for most online transactions. If you are planning to bet big, though, you may need to visit a retail sportsbook first.
Now, by big, we mean anything Mattress Mack, who has been known for his seven-figure wagers and seven-figure wins.
Retail Sportsbooks in West Virginia
West Virginia is home to five retail sportsbook operations, all hosted by the state's local racetracks and casino businesses already in place. Today, you can visit all five properties in person and enjoy a state-of-the-art sports betting experience brought to you by some of the best betting firms in the business.
Hollywood Casino at Charles Town Races
Run by Penn National Gaming, this is a sportsbook venue that exudes elegance and a true, distilled sports betting experience. The sportsbook is decked out with 50 feet of wall space occupied by 80-inch TVs so that sports fans never have to miss a moment.
As you can imagine, there are all sorts of wager types and sports covered here, including match-ups, parlays, straight bets, props, in-play betting, and more. You can bet on all the usual suspects and the most popular sports in America and beyond in terms of markets.
The Casino Club at the Greenbrier
The Greenbrier plays host to none other than FanDuel Sportsbook. With a dedicated lounge in The Casino Club, you can expect to get some well-deserved sports betting action right on-site.
Apart from hosting FanDuel, though, Greenbrier also has a partnership with BetMGM, allowing the sports betting giant to run its mobile app on the state's entire territory. The lounge, though, is definitely worthwhile if you are looking for a place to crash and bet on sports in person.
Mountaineer Casino, Racetrack, and Resort
If you want to enjoy William Hill's proven sports betting formula in West Virginia, the Mountaineer Casino is definitely the property to visit. The sportsbook is located at 1420 Mountaineer Circle, New Cumberland, WV, and has one of the most sizable selections of wager types and sports to choose from.
Visiting in person is definitely worthwhile as you get to enjoy comfortable seating, a wall of TVs put in place to help you follow your favorite sports, and highly-trained staff to assist you in placing your wagers rapidly.
Mardi Gras Casino and Resort
West Virginia plays host to the Mardi Gras Casino and Resort, offering a fair bit of entertainment value with five convenient kiosks to help you place your bets rapidly and without running into any obstacles.
Sports fans have a vast selection of options with over 18 featured sports markets to choose from and a myriad of different bets to enjoy. Mardi Gras is powered by IGT, making the in-person and online experience all the more worthwhile.
Take a pew in one of the plush chairs and enjoy the atmosphere of the property's dedicated sportsbook.
Wheeling Island Hotel-Casino-Racetrack
Powered by IGT and located at 1 S Stone Street, Wheeling, WV, the Wheeling Island Hotel-Casino-Racetrack is a fair game for anyone who wishes to come to visit the sports betting experience in person.
You can similarly visit the mobile sportsbook that is available both for smartphones and desktop devices directly and choose from an outstanding variety of bets. Those bets include Australian rules, auto racing, baseball, basketball, boxing, football, golf, mixed martial arts, soccer, and more.
The physical spaces are actually quite tempting, with a multi-screen video wall, a comfortable lounge, and a bar that provides you with a mix of cocktails and other interesting beverages.
Popular Sports to Bet on in WV
West Virginia's sports betting industry is rich in worthwhile options, and if you want to find a sport betting market to place a wager on, you will certainly have no trouble doing so. The sportsbooks in the state make sure to cover all major competitions in and out of the state, including:
Super Bowl
March Madness
College Bowls
PGA Tour
Grand Slams
Stanley Cup
NBA Playoffs
NASCAR Daytona 400 & more
Event variety is essential to securing an entertaining experience, with West Virginia having something to offer all punters. Apart from the crowning events that usually come at the end of each season, you can choose from numerous other small profile competitions that are available pretty much around the clock.
MLB, NFL, and NBA regular-season games generate the highest chunk of interest from sports bettors and elicit some of the biggest sports betting handles. Similarly, college competitions have the locals turn at the bookies in droves to plonk down a flutter they are happy with.
NCAAB and NCAAF competitions are jam-packed with action with hundreds of games to pick from and then transitioning towards the playoffs, and you have a lot of concentrated betting action to choose from.
Even niche markets such as table tennis are getting a lot of attention, and West Virginia has not yet explored the full array of potential betting markets.
Sports Betting in West Virginia: Conclusion
The sports betting industry is off to a fantastic start in West Virginia. The Mountaineer State has been able to drive strong interest in the activity and legalize it in an accessible form.
Revenue has been going up despite the state's fairly small size, and sports fans today have an array of options to place a bet on their favorite sporting contest. The industry is booming and is a sports bettor in WV feels as rewarding as ever today.
FAQ
Is sports betting legal in West Virginia? 
Yes. Sports betting is fully legal in West Virginia, both in the retail and online form, including mobile apps. 
Can I bet on mobile in West Virginia? 
Yes. You can bet via mobile in West Virginia. You can bet through a mobile browser or, alternatively, download a dedicated mobile sports betting app. 
What's the legal betting age in WV?
21. Anyone who wishes to participate in sports betting in West Virginia must be at least 21 years of age. 
Can I bet in person at a sportsbook in West Virginia?
Yes. In-person sports betting in West Virginia is allowed. You can visit a retail sportsbook in one of the authorized locations and place your bet in person. 
Are sports betting sites in West Virginia safe? 
Yes. Sports betting sites in West Virginia are safe. They are regulated and authorized by the WV Lottery Corporation. Websites that do not have the WV Lottery Corporation seal of approval, however, should be avoided. 
Can I use a cash-out function for live betting in WV?
Yes. You can use cash-out as an available function for live and in-play betting in West Virginia. 
Is PayPal an available banking method in West Virginia? 
Yes. However, it may depend on the sportsbook if the payment method is available in your case.