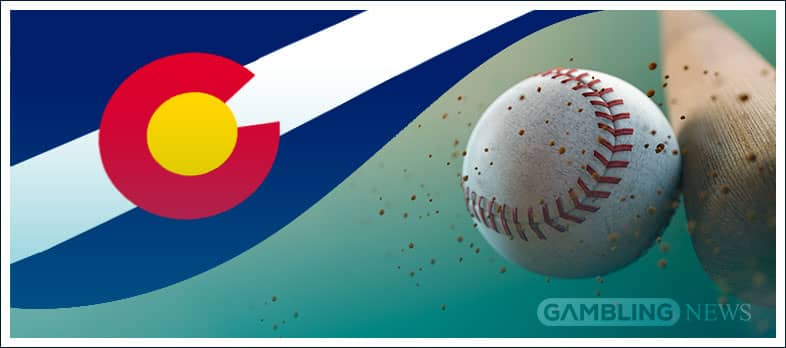 Colorado sports betting was legalized on May 1, 2020. By legalizing the activity, Colorado's legislature allowed the placement of bets at authorized and legal sportsbooks within the borders of the state.
The legalization was the result of a proposal known as Proposition DD, which was passed with a vote of the people in November 2019, allowing legal sports betting in the state. Since the state regulators' green light in May 2020, many major operators such as DraftKings, FanDuel, BetMGM, and others have joined the Colorado market and launched betting sites, retail sportsbooks, and sports betting apps.
Our Recommended Colorado Online Sportsbooks
Here is a list of the best online sports betting sites in Colorado that have been reviewed and tested by our iGaming experts:
Furthermore, additional operators are eager to join the flourishing sports betting market in Colorado. In November 2020, Colorado residents voted on Amendment 77. The amendment proposed the removal of betting limits for some table games and received significant support.
Best Colorado Sports Betting Operators
Regardless of your interest in sports betting, we have compiled a complete list of all retail operators and their mobile and digital skins. To make it as convenient as possible, we have listed all operators that are currently live in the state.
Furthermore, we have provided details about partnerships, technological suppliers, and launch dates, so that you know as much about legal sports betting in Colorado as benefits you from the standpoint of a sports bettor.
| | | | |
| --- | --- | --- | --- |
| Launch date | Sportsbook | Retail provider | Technology provider |
| 05/01/2020 | DraftKings | Golden Mardi Gras Casino | Kambi to SB Tech |
| 05/01/2020 | FanDuel | Golden Gates Casino | IGT/GAN |
| 05/01/2020 | BetMGM | Midnight Rose Casino | GVC |
| 07/24/2020 | William Hill | Isle Casino Hotel and Lady Luck Casino | William Hill |
| 11/18/2020 | PointsBet | Double Eagle Hotel and Casino | PointsBet |
| 05/01/2020 | BetRivers | J.P. McGills Hotel and Casino | Kambi |
| 09/02/2020 | theScore Bet | The Lodge Casino at BH | Bet.Works |
| 12/2020 | WynnBet Sports | Bronco Billy's Casino Miomni | |
| 05/19/2020 | FOX Bet | Lady Luck Casino | Stars Group |
| 05/11/2020 | BetMonarch | Monarch Casino Resort Spa | Stadium |
| 06/04/2020 | Smarkets | Bronco Billy's Casino | Smarkets |
| 06/09/2020 | Sky Ute Sportsbook | Sky Ute Casino Resort | US Bookmaking |
| 06/17/2020 | Betfred | Saratoga Casino | Playtech |
| 07/15/2020 | BetWildwood | Wildwood Casino | ISI |
| 09/28/2020 | BetAmerica | Bronco Billy's Casino | SBTech |
| 11/05/2020 | Barstool Sportsbook | Ameristar Casino Resort Spa Black Hawk | Kambi |
| 09/16/2020 | SportsBetting.com | Johnny Nolan's Casino | Carousel |
| 07/01/2020 | Circa Sports | Century Casino | Stadium Technology |
| 10/05/2020 | SuperBook USA | The Lodge Casino at BH | Stadium tech |
| 08/12/2020 | Elite Sportsbook | Red Dolly Casino | GVC |
| TBA | bet365 | Century Casino | bet365 |
| TBA | Betsson | Dostal Alley Casino | TBA |
| TBA | Digital Gaming | TBC | TBA |
There is a good number of both retail and online options out there, thanks to the many alliances forged between land-based operators and betting firms. In fact, Colorado has over 30 retail casinos, all of which are authorized to offer legal sports betting products online as well as in-person.
This has led to a bulky overall offer, bringing you a polished overall sports betting experience. Colorado online sports betting is definitely showing great potential, balancing between market needs and over-saturation of available options. Several other brands are also looking for an entry in the state even to this date, years after the legal market rolled out!
Latest Gambling News in Colorado
Mobile Sports Betting in Colorado
Making betting legal in Colorado came with an important achievement – the state enabled mobile betting, allowing the stakeholders and sports fans to tap into the full potential of the industry.
A long and hotly-debated topic, Colorado sports betting apps are definitely most residents' preferred way of betting. Apps allow for quick and easy navigation, they are intuitive, and now, thanks to a new decision by Google to lift the prohibition on gambling apps, all apps that are legal in Colorado can be accessed even quicker directly from the Google Play Store.
Apple has been offering iOS versions to download directly on your iPhone or iPad and immerse yourself in the world of CO sports betting. Apps are convenient as they grant you full access to the top online sportsbooks in the state while making sure you have the freedom to bet from anywhere you like.
Bettors can use promo codes and make various deposits to activate a bonus freely. There are many built-in features that lead to a better overall experience at some of the top online sportsbooks, including live scores, in-play betting, streaming, and more.
To guarantee the safety and integrity of sports, Colorado uses geolocalization tools to ensure that every bet placed through sports betting apps is coming from within the state borders.
Online Sports Betting Apps Live in Colorado
There already are many Colorado sports betting apps out there and they all deliver an outstanding product. Quick to the touch and packing the full functionality of the desktop website, online sports betting in CO is a piece of cake thanks to these solutions.
For your comfort, we have rounded up a list of available apps you can use to bet remotely right now. They are all available for download at the Google or App Store, or for side-download from the desktop website for the Android versions. The list includes:
DraftKings Sportsbook
FanDuel Sportsbook
BetMGM
William Hill
PointsBet
theScore Bet
Wynn Bet
Betfred
BetRivers
Circa Sports
BetMonarch
Sky Ute
Fox Bet
BetWildwood
SBK Sportsbook
ELITE Sportsbook
SportsBetting.com
Which Apps Should You Choose?
When it comes to choosing betting apps in Colorado, there are many things that come into play. First, you ought to read a review of what the sportsbook has to offer. In some cases, certain betting sites are a much better fit for your needs.
You may be looking for an online sportsbook where the focus is on in-play betting. Some sportsbooks have been repeatedly criticized for slightly disadvantageous fixtures and odds, such as Fox Bet for example. Yet, Fox Bet runs some of the most comprehensive betting markets and a fantastic prediction game option.
There is a lot that comes at play when you are trying to pinpoint the right betting apps in Colorado. Personal choice, though, takes precedence. Nearly all of the apps we list here make it easy to bet on sports and enjoy an intuitive experience through and through.
Slight adjustments to the offer of each sports betting operator, though, can help you decide what the best fit for you is. Some sportsbooks may favor in-play markets, but others may offer better fixtures overall. Having a few apps on the ready, though, is definitely the smart way to go.
Best Online Sportsbooks in Colorado
Online sports betting would not be quite the same without the many licensed online sportsbooks to provide you with a top-notch product. We have provided you with a brief review of each online sportsbook available in Colorado, as well as the retail partner(s) it's currently teaming with. Below is the list of the best online sportsbooks you will find in the State of Colorado.
DraftKings Sportsbook
Retail partner: Golden Mardi Gras Casino, Golden Gulch Casino
Whenever DraftKings launches its services in a U.S. state, the company enjoys tremendous success. Colorado is no exception. The sportsbook launched on the first day sports betting was allowed in CO, on May 1, 2020. Since then, sports fans in the state have enjoyed DraftKings' services at both retail venues as well as through the mobile and online sportsbook offer.
FanDuel Sportsbook
Retail partner: Golden Gates Casino, Bally's Corporation
Similar to its competitor DraftKings, FanDuel launched its services on May 1, 2020, in Colorado. Since then, FanDuel sportsbook has been a top-performer and one of the industry's leaders in the state. Unlike the welcome bonus which DraftKings match deposit offer, FanDuel sportsbook's way to sweeten the deal is by providing a risk-free first bet available for new accounts.
BetMGM Sportsbook
Retail partner: Midnight Rose Hotel and Casino
BetMGM is another sportsbook that stays at the helm of Colorado sports betting. Besides the large variety of sports, BetMGM also offers individual game bets for sports fans in the Centennial State. Similar to FanDuel, instead of offering a welcome bonus, BetMGM provides Colorado's sports fans with a first risk-free bet.
The company entered the legalized sports betting market at the launch date on May 1, 2020, and partnered with the Midnight Rose Casino in Cripple Creek. BetMGM is also an official partner to the Denver Broncos.
William Hill Sportsbook
Retail partner: Isle Casino Hotel and Lady Luck Casino
Undoubtedly, William Hill is another highly-decorated sportsbook in Colorado. The U.S. counterpart entered the sports betting market back in 2018 in New Jersey. The UK-based company is known to provide more favorable odds than the other U.S. sportsbook competitors.
Furthermore, the company is famous for its easy-to-use mobile app and website. The company launched its services in Colorado in July 2020 and offers both a welcome bonus and risk-free first bet for newly registered accounts.
PointsBet Sportsbook
Retail partner: Double Eagle Hotel and Casino
Australia-based PointsBet is another sportsbook that is highly popular in Colorado. Although the company first entered the U.S. market back in January 2019, it launched its services in Colorado in November 2020.
PointsBet is known to offer a unique experience that no other U.S. operator does. The company's Points Betting feature offers high-risk and high-reward depending on how right or how wrong the player is.
Barstool Sportsbook
Retail partner: Ameristar Casino Resort Spa Black Hawk
Barstool took a while to launch, but it finally arrived in November 2020, bringing with it a proven track record. A leader in the U.S. sports betting market already, Barstool brings an advanced mobile experience with comprehensive sports betting offer. There are unique offers, such as the Quick Pick 6 and Exclusive to sprinkle your experience with new ways to approach sports betting.
The app and website make it easy to access the available promotions and check what betting limits apply based on the sport you have chosen. Legal in Colorado, Barstool brings you a state-of-the-art betting experience.
BetAmerica Sportsbook
Retail partner: Bronco Billy's Casino
BetAmerica is Churchill Downs Incorporated's flagship sports betting brand. Known as a race track, CDI has not hesitated to launch itself in the sports betting space, Colorado included. The brand arrived in the state in September 2020 to bring a more tailored experience to bettors for some of the most important events on the calendar. BetAmerica covers both professional and college sports for a fulsome experience you can enjoy in-person at the Bronco Billy's Casino or remotely anywhere in Colorado.
Betfred Sportsbook
Retail partner: Saratoga Casino
Betfred arrived in September 2020, joining numerous other online sportsbooks and setting the board with one more major piece in the market. Even if it took the company a while, it has not wasted time waiting. Betfred signed a partnership with the Denver Broncos, a beloved local sports franchise. Traditionally an exchange back home, Betfred has focused on bonafide sports markets and fixtures in the U.S.
BetMonarch Sportsbook
Retail partner: Monarch Casino Resort Spa
BetMonarch is a start-up sports wagering option that doesn't resonate much beyond its native Colorado. Yet, the Monarch Casino Resort Spa-backed solution is definitely worthwhile. It offers competitive odds and both an Android and iOS app for download. Players will earn Comp Points they can redeem at the resort and the betting platform works anywhere in Colorado. It may not be one of the biggest brands, but the odds are competitive and you can benefit from numerous bonuses.
BetRivers Sportsbook
Retail partner: Triple Crown Casino
An early adopter, the BetRivers Sportsbook launched in May 2020, just when the industry became legal in Colorado. BetRivers brought both desktop and mobile experience on launch date, granting local sports fans access to not just numerous sports to bet on, but also special offers as free bets, deposit bonus and promotions, and more. Odds are competitive and fixtures generous. Whether you are rooting for the Denver Broncos or the Denver Nuggets, you will find a fitting market.
BetWildwood Online Sportsbook
Retail partner: Wildwood Casino
Particularly generous, the market in Colorado offers a ton of excellent sportsbooks. Wildwood is the sportsbook child of American Gaming Company and ISI Race & Sports. The sportsbook covers over 15 dedicated sports markets and has a tempting 200% first deposit bonus to give you a flying start to your betting experience.
Carousel Group
Retail partner: Johnny Nolon's Casino
Carousel Group took its time with Colorado until it was finally approved by the state's Division of Gaming in September 2020 and launched SportsBetting.com. At the time of writing the sportsbook is only available in Colorado, but this is just a first step towards much bigger growth.
SportsBetting.com is a unique sports betting site that provides tons of markets, odds fixtures, great promotions, and more. Carousel's touch is all over the website. Upon announcing SportsBetting.com, Carousal CEO Daniel Graetzer said that it has taken the company years to plan.
Well, the wait has been worth it, as SportsBetting.com does things quite a bit better than most other sportsbooks not just in Colorado, but elsewhere. We are looking forward to the sportsbook's expansion with trepidation.
Circa Sports
Retail partner: Century Casino
Launched in September 2020 to coincide with SportsBetting.com's launch, Circa Sports arrived in Colorado with all the determination to be a market leader. It has succeeded in introducing a good mobile app that works just fine with Android and iOS devices.
Circa Sports doesn't have quite the reach of other sportsbooks, but it's a fun and preferred venue for many. The dedicated sportsbook on-site at Century Casino is definitely worthwhile, but it's the mobile experience that sets it off and gives it a nice final touch.
Sports fans can bet on numerous sports, including baseball, college basketball and football, professional football, golf, hockey, soccer, UFC, and more.
Fox Bet
Retail partner: Lady Luck Casino
Fast forward to 2020 and here comes Fox Bet and its partnership with Lady Luck Casino. The company signed a sports betting deal in May that same year to bring the Flutter Entertainment-back betting portal to Colorado.
The retail launch at Lady Luck Casino was followed by a mobile rollout on May 19, 2020, enabling Colorado sports fans to get their hands on a mobile-sized bit of sports action. The mobile app in Colorado has been downloaded a whopping 2 million times and counting, and every big event has brought a lot of renewed interest in both the retail as well as mobile sports betting experience at Fox Bet CO.
theScore
Retail partner: Lodge Casino
TheScore crossed the border down south from its native Toronto, Canada, and joined the American sports betting fray. Breaking ground in the Centennial State, the media company turned sportsbook has been an important member of the local online betting community.
If anything, theScore uses its media insight, not unlike Barstool, to provide a more profound sports betting experience that translates into a constant stream of relevant information that impacts the odds and helps sports fans make better-informed decisions.
Thanks to the integrated mobile experience, mobile fans will have no trouble whatsoever accessing their desired markets.
Smarkets
Retail partner: Bronco Billy's Casino
Smarkets is a small name in the US betting landscape, and this is understandably so. The UK-based company was one of the first to take a fairly small footprint and scale it up in a brand new market, breaking into Colorado first.
With the Centennial State's rich sports betting audience, Smarkets has rightly guessed that entering a busy market is its best bet to establish itself in the US. Does Smarkets have some catch-up to do? Definitely, but the sportsbook remains a decent choice if you are in Colorado and especially if you are close to Bronco Billy's Casino.
SuperBook
Retail partner: Lodge Casino
Lodge Casino hosts the SuperBook since 2020, making it one of the newest players in the Colorado sports betting market. Whether the wait has been worth it is up to sports fans to decide. From where we stand, SuperBook has gone the extra mile in providing sports bettors with everything they need.
The betting site pays special attention to Colorado-based sports franchises and runs numerous in-play markets. You have a variety of over 20 sports options to bet on and there are various promotions as well as the dedicated SuperContest to participate in.
Play Mavericks Sports
Retail partner(s): Grand Z Casino, Johnny Z's Casino, and Z Casino
Powered by International Game Technology, the Play Maverick Sports betting experience is worth your while. The company has already partnered with three retail locations, capitalizing on both in-person as well as mobile betting.
Maverick Gaming has been happy with the progress, launching its product in November 2020, at a time when mainstream sports restarted after a long pandemic-caused hiatus. Results have been reassuring and the mobile betting platform is intuitive, quick, and offers fairly-priced odds.
Live Betting in Colorado
Just like anywhere else in the United States, the state's successful sports betting industry is predicated on diversity. Therefore, Colorado sports fans can always bet on in-play and live events and experience new markets.
Colorado's bookies put an extra emphasis on local sports and team franchises, so you can find a neat value-added betting opportunity. Other than that, the in-play markets work just fine with both mobile and desktop platforms, as well as the dedicated mobile apps.
Betting on sporting events in real-time is arguably more challenging but it can similarly lead to somewhat better results. Some sports usually tend to have more live betting markets, than others, though.
You may need to shop around for the sportsbook that covers sports you enjoy in terms of live markets in the depth you prefer. Thankfully, there are dozens of live betting options in Colorado brought to you by just as many dedicated sportsbooks!
What Sports Bonuses Can I Claim in Colorado?
One of the biggest upsides of betting on sports remotely is your access to bonuses. Colorado is no different and sportsbooks in the state provide you with a fair bit of bonus options. Most commonly, you will have access to the "welcome bonus," which can be extended as a lump sum, but more often than not, it's a risk-free bet.
The risk-free bet means that you can place a bet amount, anything from $150 to $1,200 depending on the sportsbook you are using, and have your money back if the bet fails. There are some terms and conditions to acknowledge, naturally, but they are not too bad at all. Other bonus types include:
Odds boosters – Not exactly a promotion, odds boosters are value-added betting opportunities promoted by sportsbooks. They are usually good, but some extra caution is never a bad idea.
No deposit bonuses – Some sportsbooks will grant you a complimentary bonus amount just for signing up. This is usually a small bet amount, no more than $10 or $20. Yet, every sportsbook is free to innovate with the way it extends no deposit bonuses.
Event–specific bets – Sportsbooks will run numerous promotions that will be tailored to the needs of a specific sporting event. March Madness, Super Bowl, and the NCAA as well as NBA, NFL, and MLB elicit tons of such markets. Each sportsbook will be free to improvise here once again.
Sports Betting in Colorado: Final Word
Even though Colorado is one of the smaller sports betting states in the country, with just some 5.8 million residents, the Centennial State has enjoyed a massive surge in interest from sportsbooks.
With some 20-odd players on the market, there is no shortage of fantastic betting options to place. If you are a resident or currently in Colorado, you can register for the mobile sports betting experience and place your first wager at any of the sportsbooks available in the state.
FAQ
How to Open an Account for Sports Betting in Colorado?
Colorado sports betting is really easy and users that would like to set up mobile sports betting accounts can be anywhere and must be at least 21 or older. However, placing bets with Colorado mobile sports betting account can only be done within the state lines.
How to Place Sports Bet in Colorado?
Players within Colorado state lines can either download a sportsbook app via the Android or Apple store or visit a sports betting website from their browser. Bettors, who are visiting Colorado and already have an existing account with one of the sports betting providers, will need to create a new account. Once the player chooses whether to use a web browser or a mobile sportsbook app, they can proceed with registration, identification, and depositing before placing bets.
Is Sports Betting Legal in Colorado?
Yes. Considering that sports betting in Colorado is legal and regulated by the state, we can say that sports betting is safe. However, it is really important for all players to check whether the sports betting provider they chose is licensed by the Colorado Division of Gaming. Sportsbooks that are licensed by the Colorado regulator feature a statement confirming that the website is regulated in the state and display the Division of Gaming logo. By checking if the chosen provider is licensed from the Colorado regulator, players are avoiding depositing their funds with illegal, unlicensed, or offshore operators.
How Old Do I have to be to Legally Gamble in Colorado?
Colorado residents or visitors must be 18 years old or older to participate in the lottery and bingo games. On the other hand, for sports betting, casino games, and horse racing, the legal age in Colorado is 21 years or older.
How Do I Deposit and Withdraw Money in and from CO Sportsbooks?
Sports betting companies in Colorado offer a comprehensive system that prevents underage gambling. Upon registering, players must verify their age and identity in order to proceed with depositing and withdrawals. Here are some of the most popular methods for sports betting depositing in Colorado:

Bank cards – many sports betting operators in Colorado offer depositing via both debit and credit cards. Visa and MasterCard are most popular, however, some operators offer depositing via Discover or American Express.
E-wallet payment options – such popular methods for depositing are Skrill, PayPal, and NETELLER
Bank transfer – wire transfers can be used for depositing large sums, however, e-check payment is also an option.
Prepaid cards – this method is similar to the gift cards which are offered by Apple, Steam, Visa, etc. This is a convenient method and some sports betting operators in Colorado even offer their own branded pre-paid cards.
What Should I Do if I Experience Trouble with Sports Betting in Colorado?
As we already noted, the sports betting industry in the state is regulated by the Colorado Division of Gaming. If players encounter any problems while sports betting in Colorado, they can first contact the licensed operator that provides the service for assistance. In the event that the operator does not assist or patrons would like to file a complaint about possible breaches of gaming laws, they can contact the Colorado Division of Gaming here.
Am I eligible to pay taxes on my sports betting winnings?
Yes, sports betting winnings in Colorado are taxable. If the amount won is more than $600, the sportsbook operator sends a W-2G which must be filled. You will then need to submit the form with your annual tax return statement for the IRS to review. You may refer to our dedicated blog posts on "what happens if I don't report my gambling winnings" and "how to prove gambling losses" for additional information.
Why Choose Regulated Colorado Sports Betting?
Legal sports betting in Colorado is the safest bet you can place. Many offshore betting sites target the Centennial State, but none can offer the same experience or safety as do regulated online sportsbooks. The best way to know if a sportsbook is licensed is to see if it has a license by the Colorado Division of Gaming, which is responsible for all sports betting in the state.
Which Sports Are Eligible to Bet on in Colorado?
Colorado allows betting on a vast array of sports. You can bet on all mainstream sports leagues, including the NFL, NBA, NHL, MLB, and MLS, as well as NCAAB and NCAAF contests. You can bet on home college teams, such as the Colorado Buffaloes, Colorado State Rams, and Air Force Falcons as long as you are not a player, coach, or someone involved with the athletics program.