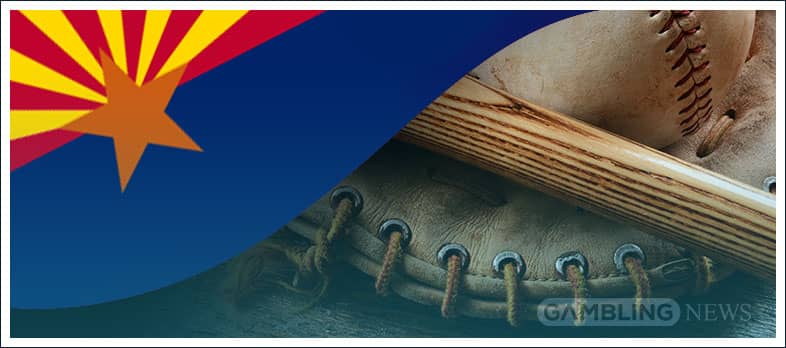 After a two-year battle towards legalization, Arizona can finally deliver some good news. The state has finished the race line on April 12, 2021, with legislators from the House and Senate, and Gov. Doug Ducey giving their unanimous support for sports betting in Arizona, making the jurisdictions join the growing family of legal sports betting states in the USA.
Efforts began shortly after 1992 PASPA was defeated by the US Supreme Court in 2018 and culminated in the passage of HB 2772 with a 23-6 landmark vote to usher in online sports betting in the state.
The bill lays the groundwork for both the land-based and online sports gambling industry and has an all-inclusive approach towards commercial and tribal casinos. Now, we have to make sure you know which sportsbooks are available and what the best sports betting options are.
Best Arizona Sports Betting Sites
Here is a list of the best online sports betting sites in Arizona that have been reviewed and tested by our iGaming experts: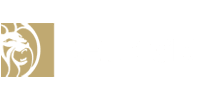 BetMGM Sportsbook
Risk-Free up to $600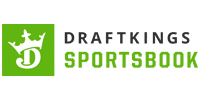 DraftKings Sportsbook
20% up to $1000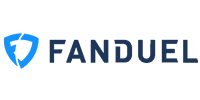 FanDuel Sportsbook
Risk-Free up to $1000
Latest Gambling News in Arizona
Arizona Best Online Sportsbooks: What to Expect?
Sports betting is legal in Arizona, and this means that all the big names in the industry can bring you the top betting options. One thing that is very interesting about Arizona is how the state combines commercial sportsbooks with gaming compacts.
Essentially Arizona tribes will have 10 licenses, and another 10 licenses will be issued to professional sports teams and facilities, making for well-balanced sports gambling laws. That, in turn, allows the Grand Canyon State to attract some of the biggest names in the industry already established in neighboring states and ready to bring their expertise and know-how to Arizona.
The best online sportsbooks that are the most likely winners in Arizona include BetMGM, DraftKings, FanDuel, and William Hill, which are all some of the most well-established names in sports betting in the United States as it is.
There are other operators, though, that are just as interested in running either a retail or mobile operation, and the state stands to benefit from 20 sportsbooks, which is very well the country's best brands in the business.
More viable choices here include PointsBet and WynnBet, which are slowly building momentum across the United States, and with Arizona passing a successful sports gambling legislation, they may be the next sportsbooks to be joining in.
Tribes and commercial sportsbooks are likely to offer the same quality of betting experience. Casinos in the state will most likely host many of the retail sportsbooks, with sports facilities introducing on-site betting as well. However, the best online sportsbooks will surely be found online.
Other operators are queuing up all the same with theScore, FOX Bet, BetRivers, and Barstool Sportsbook, all likely to make a move on legal sports betting in Arizona.
Sports Betting Partnerships in Arizona
While the passage of the sports betting bill was still debated, many sportsbooks used the opportunity to position themselves within the state, anticipating a favorable regulatory outcome and looking to make sure they are among the first on the Arizona gambling market. Several high-profile partnerships approved by the Department of Gaming have already been signed.
Phoenix Suns x FanDuel
The Phoenix Suns are already jumping into the regulated sports betting market through a partnership with the FanDuel Sportsbook. The Suns will help FanDuel run online sports betting, which will, in turn, set up a physical retail shop at the Phoenix Suns Arena and provide fans and bettors with a well-rounded experience that encompasses both remote and in-person sports gambling.
The Suns' stadium has a substantial capacity of 18,000+ people, which makes it a perfect place to set up a betting shop. A similar partnership between a professional team sports betting arena and a pro sports team was established in 2020 when the Capital One Arena hosted a William Hill sportsbook in Washington D.C.
PGA, TPC Scottsdale x DraftKings
The PGA Tour and DraftKings go a long way, and through a renewed partnership in Arizona, the sports organization and sportsbook are bringing spot-on sports betting options to punters in the state. The TPC Scottsdale golf facility in the state is what the partners have described as a "first-of-its-kind" alliance for the newly regulated market.
DraftKings has naturally picked the venue for its significance to sports bettors. After all, the TPC has been a long-standing host of the Waste Management Phoenix Open, collecting an audience of 20,000+ golf fans who are more than happy to get up early and watch the tournament play out.
Having the added benefit of placing a wager in person is just another proof of how well Gov Doug Ducey and legislators have through the entire betting market in the state before trying to make it legal.
Harrah's Ak-Chin x William Hill/Caesars
Following the acquisition of William Hill US by Caesars, the company has been looking to make its mark on newly regulated betting markets. William Hill already has an impressive portfolio of over 2,300 betting shops, making it one of the clear leaders in the betting industry.
Now, the company is using the Caesars brand to make its way into the Grand Canyon State and operate a sportsbook out of Harrah's Ak-Chin Casino. William Hill will run both an in-person sportsbook and also extend online sports betting options to Arizona residents.
Gila River Casino x BetMGM
BetMGM is one of the biggest names in sports betting anywhere in the United States. The company expects to be the second-largest online gambling operator in the country and, by extension, the state of Arizona.
The BetMGM brand has a partnership with the Gila River Indian Community, giving it a strong foothold in the newly-regulated market. The community owns three high-profile casinos under a gaming compact, with the BetMGM sportsbook now to arrive in all three locations at:
Wild Horse Pass
Lone Butte
Vee Quiva
Betting on Professional Teams in Arizona
Arizona is unique in the way it has legalized its sports betting industry. Operators are not just tribal and commercial properties but also professional sports franchises, which means that the state's teams will be able to call the shots on sports betting and directly benefit from gambling revenue.
The Grand Canyon State still doesn't have ten professional teams, so it will be a while before the 10 licenses allocated exclusively to sports franchises are filled up, but this is not a bad thing either. Presently, Arizona has the following professional pro sports teams:
Arizona Cardinals (NFL)
Phoenix Suns (NBA) x FanDuel
TPC Scottsdale, PGA x DraftKings
Phoenix Rising (MLS)
Phoenix Coyotes (NHL)
Arizona Diamondbacks (MLB)
Phoenix Raceway (NASCAR)
Legal sports betting will surely blur the lines between sports teams and betting facilities, but this is only going to benefit the state's revenue. It's interesting to note that legislators intentionally decided to cap the licenses at 10 even though there are only seven potential license holders.
That way, if a new professional sports franchise appears, legislators would not have to debate the issue again or create unnecessary red tape. Representation in pro sports will probably also give local fans an incentive to bet on the NFL Season, NBA Playoffs and Finals, NASCAR, and other events.
Apart from tribal casinos, sports facilities as the Suns' Arena may also be hosting sports betting in Arizona, making the state a true and liberal outlier in regulating its sports gambling laws.
Arizona's Most Popular Sports to Bet On
Interest in sports betting in the Grand Canyon State is definitely high. Even before the legalization, state residents were spending millions offshore or simply traveling to a neighboring jurisdiction that had sports betting options up and ready. Since sports gambling is legal in Arizona, though, this is no longer necessary.
Today, sports fans have the opportunity to bet on their favorite contest, and there are quite a few professional sports that tickle the locals' fancy. From the NFL to the NBA to college sports, you will find a whole lot of excellent gambling options.
We give you a quick rundown of all the most popular franchises and sports that generally resonate with the local sports fans.
NCAA Betting in Arizona
Arizona is represented in the NCAA by its college outfits, including the Arizona Wildcats men's basketball team and Arizona State Sun Devils in American football. The betting laws are very flexible, allowing you to bet on your favorite teams as well as those from other states.
The only drawback here is that you cannot place proposition or prop bets on individual players as legislators fear that this may jeopardize the integrity of the game. Other than that, Arizona gambling laws are very liberal when it comes to college sports betting.
NFL Betting in Arizona
The Phoenix Coyotes are an outlier in the NHL as they hail from a desert state but have repeatedly done a good job of representing the team. Since April 15, 2021, residents can bet on the Coyotes from home and put a wager or two on their favorite NHL franchise.
Not only that, but the Phoenix Coyotes could actually snap up one of the 10 available licenses and use it to derive even better synergies from the legalization of sports gambling in the state. The Coyotes are a beloved sports franchise, even if they are still struggling a little to get their foot back in the game.
NBA Betting in Arizona
Arizona is equally represented in the NBA, with the Phoenix Suns a permanent part of the NBA family, even if they have had a bit of a bad spell themselves. The Suns have a loyal local fan base which drives the team forward and allows them to rally basketball crowds in the Grand Canyon.
They are also the oldest professional sports team in the state and were founded back in 1968. The team did very well back in the 1990s, spearheaded by Charles Barkley and then Steve Nash, but most of that is now in the past, and they are looking for a new way to leave their mark on major basketball.
MLB Betting in Arizona
Naturally, Arizona is also represented in baseball, with the Arizona Diamondbacks last winning Major Basketball League back in 2001, only three years after joining the organization. Long overdue, the team will be looking at another title in the coming years and the support of fans who are keen to place a flutter on the performance of their local team.
NHL Betting in Arizona
So far as hockey goes, the hot south definitely doesn't make for a very welcoming place for the sport. Yet, the Arizona Coyotes have overcome some slim odds to almost make the playoffs in 2020 when the pandemic shut down all major sporting competitions. The restart paired with legal sports betting could give everyone a fair incentive to get back in the thick of it.
Available Sports Betting Markets in Arizona
When looking around for viable sports gambling options in Arizona, you will be happy to realize that there is pretty much everything! From fantasy sports to all major competitions, the legislation that makes sports betting possible in Arizona is very generous.
No small part of the merit rests with Arizona's online sportsbooks hosted at tribal and commercial facilities that cover an extensive range of sports. Betting operators will run all popular competitions, including but not limited to:
American football
Basketball
Hockey
Baseball
Golf
Tennis
Motorsports
NCAA
MMA
Boxing
Aussie rules football
Rugby
Cricket
These sports are just some of the 30-odd markets you can explore in full, and each sportsbook will bring its own unique selection of games, professional teams, and regulated betting options. Platforms such as FanDuel and DraftKings will also run daily fantasy sports. Stay tuned for all the viable selections, whether it's the NFL season or fantasy sports.
What Types of Bets Can You Play on Arizona Sports?
Arizona sports betting is prolific not only because of how many licenses Doug Ducey signed into law but also because of the sheer variety of markets you can wager on. Sports bettors are welcome to pick from all sorts of available betting types, including but not limited to:
Moneylines
Parlays
Futures
Props
Totals
Round robins
In-play
Props
Point spreads
The sheer variety of betting options available at most sportsbooks in Arizona makes them all a desirable choice for players from far and wide. You can come looking for any type of betting experience and find it waiting for you at Arizona's licensed sportsbooks.
Mobile Betting in Arizona
Mobile is a huge part of the deal in the Arizona sports betting industry. Even though retail operators are clearly a part of the offer, Gov. Ducey made sure that remote betting options will be the focal point of the experience.
Today, anyone who wishes to bet in Arizona using a mobile app can do so once the sportsbooks launch officially. Mobile apps will most likely be allowed on the Google and Apple Stores as they are now permitted under federal law, granting you full access to the best sports betting options.
You will be able to access customer support, claim bonuses, request a withdrawal, and generally run the full gamut of sports betting options with the best sportsbooks in the Grand Canyon State.
FAQ
Is sports betting legal in Arizona?
Yes. Gov. Doug Ducey signed sports betting into law on April 15, 2021. The state is now preparing an official retail, tribal and mobile launch.
Do I have to be located in Arizona to place a bet?
Yes. If you want to bet on any Arizona-licensed sportsbook, you have to be physically present in the state. You may still use the same account to bet in another state if they provide the same sportsbook, but this depends on each sportsbook's T&C's.
How many sportsbooks are there in Arizona?
Up to 20. The exact number is not yet clear. However, Arizonian lawmakers made sure to leave leeway for future license holders.
Are daily fantasy sports allowed in the Grand Canyon State?
Yes. Daily fantasy sports were not subject to regulation under 2o06 UIGEA and are definitely a go under PASPA.
What is the legal gambling age in Arizona for sports?
21. You must be at least 21 of age to place a legal bet in Arizona. All individuals who are of the legal age may participate in retail, tribal or mobile sports betting in the state.