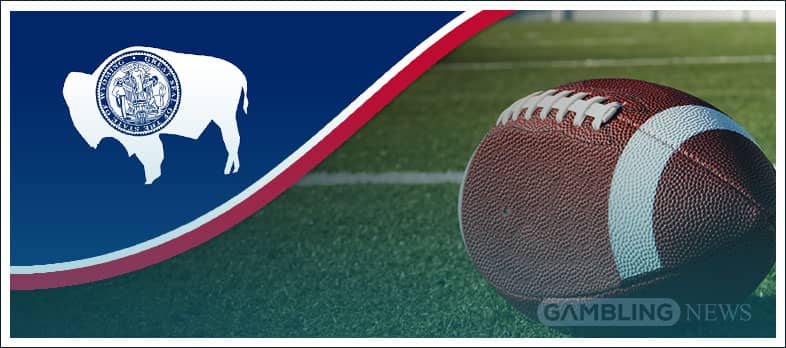 Wyoming sports betting is legal as of April 2021, and Gov. Mark Gordon is the first man to have held this office to approve sports betting legislation in the state. HB 133 saw a somewhat challenging passage through the legislature but emerged successful in the end, with Gov. Gordon not hesitating to sign the bill into law.
The state's 580,000 residents can benefit from one of the most liberal sports betting markets anywhere in the United States, as the bill effectively only allows for mobile wagering statewide but at the same time prohibits retail sportsbooks.
That makes Wyoming an outlier from the traditional wisdom of legalizing sports gambling in the country and puts it next to Tennessee as the other renegade to have gone down the path of complete mobile betting legalization at the expense of retail operations.
Wyoming operators still have to go through rigorous licensing processes, but they aren't hindered by having to negotiate retail partnerships that usually slow down sports betting launches further.
Instead, the state is readying up to have online sportsbooks and mobile apps up and running for the NFL season, making sure that residents have a place close to home to benefit from when looking to place a wager.
Best Online Sportsbooks for Betting in Wyoming
Here is a list of the best online sports betting sites in Wyoming that have been reviewed and tested by our iGaming experts: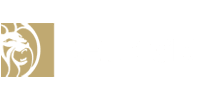 BetMGM Sportsbook
Risk-Free up to $600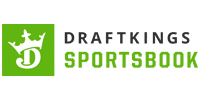 DraftKings Sportsbook
20% up to $1000
Latest Gambling News in Wyoming
Wyoming Sports Betting Tax Rate and Legal Age
Wyoming became the 24th state to pass a law legalizing sports betting, and as such, it's expediting the overall timeline for legal sports gambling in the United States. Lawmakers have agreed to charge a 10% tax on gross gaming revenue precisely because mobile operators will not have to worry about maintaining physical properties and having to allocate expenditures here.
Usually, states charge on net proceedings. The rate seems settled, but it may yet go up in the future, depending on how much revenue is being generated and whether that is sustainable for businesses. Each operator will have to pay a $25,000 application fee and cover a $100,000 licensing fee.
The license applies for five years, after which it's subject to renewal. This puts both the application fees and licensing fees as some of the lowest in the country. In contrast, Pennsylvanian operators had to pay $4 million per license fee or opt for a $10 million package deal for several licenses at the same time across different verticals.
The state sets 18 as the legal gambling age, giving access to many residents to professional sports betting options without the need for tempted fans to look for sports wagering alternatives elsewhere.
What Sportsbooks Are Coming to Wyoming?
With the clock ticking quickly, Wyoming will want to see the best sports betting options up and running in the state. This means securing the services of established and trusted operators. Since WY does not outlaw daily fantasy sports (DFS), this means that FanDuel and DraftKings already have a foothold in the state, but they are hardly the only ones looking to get in.
Wyoming's mobile-only sports wagering industry means that any operator will have very low costs, and with a renewal fee set at $50,000 every five years, the state is a must-have in terms of betting portfolio. That means that BetMGM and Barstool Sportsbook will most likely be butting heads in the market.
They won't be the only ones to try their luck, though, as the number of sportsbooks in the United States has been increasing as more states have been coming online. Australian sportsbook PointsBet has opened facilities and established operations across the country. TheScore Media, a Canadian betting and media company, is very likely to show interest as well, especially when it focuses on mobile betting.
William Hill now operates entirely under the Caesars Entertainment banner after the company snapped up the British operator's US assets. WynnBet is another likely candidate for entry. There is one small caveat, though. Only a sportsbook that is established in at least three jurisdictions in the United States may apply for a license.
The state seems to not cap the number of licenses it will accept, with at least five sportsbooks expected to claim a mobile license for starters. They will be available through a dedicated online betting website but also come in the form of Android and iOS apps.
Are There Wyoming Sports Betting Apps?
Yes. Wyoming's sports betting industry takes place online, and this means that consumers' expectations must be met in full. Those consumer expectations naturally include mobile apps. Each sportsbook in the United States has a working app that is compatible with both Android and iOS devices. Here is a list of the apps that you may be able to use as part of Wyoming's mobile betting industry:
WynnBet
BetMGM
Barstool
William Hill
FanDuel
DraftKings
PointsBet & others
All apps are available on the Google and Apple Play Stores, making them quick and easy to download. You can visit a sportsbook's website and follow through with a link from there. Apps give you quick and easy access to all available betting markets, allow you to watch events in real-time through dedicated streams, check on updated odds and even control your in-play wagers. Overall, mobile apps are a preferred way to bet for many people in the United States, and mature markets such as New Jersey and Pennsylvania report that over 90% of the total sports betting handle is placed via mobile devices.
As a Wyoming resident or even visitor, you will be able to register, download a mobile sports betting app and place a wager from anywhere in the state. One small wrinkle here is that WY has four tribal casinos, which may ask regulators to "geo-fence" them.
In other words, if you are on the territory of their reservations or casino properties, you may not be able to place a wager via a mobile app, so keep this in mind.
What Sports to Bet on in WY?
The state may only have 600,000-odd residents, but you can rest assured that they are very passionate about sports. So far as local sports franchises go, there aren't any, but neighboring Colorado is not that far away, and the Centennial State has many teams to write home about.
Therefore, it's quite understandable why Wyoming has decided to go with Colorado's prominent sports powerhouses, including but not limited to the Colorado Avalanches in the NHL or the Denver Nuggets in the NBA. There are naturally more, such as the Denver Broncos if you are an NFL fan and Colorado Rockies who proudly represent the state in the MLB.
With this said, there are definitely some franchises that you will be interested in when looking to place a wager on a sports team. All major leagues are covered, and so are many of other traditionally "American" sports or sports that American audiences love. Those include:
Golf
NASCAR
Tennis
UFC
Boxing
Soccer
Horse racing
Actually, there are probably over 30 sports that can be coming to the state in terms of betting market opportunity. We are not talking about individual "markets" as possible outcomes but the sheer variety of sports.
It's not just that, because baseball, hockey, and basketball betting will cover international competitions just as well as it would the MLB, NHL, and NBA, for example. With this in mind, you can rest assured that there are hundreds if not thousands of events that will be available to bet on.
The biggest sporting events will feature anything that has to do with Major League finals, including the Stanley Cup, NBA Finals, Super Bowl, March Madness, MLB Worlds, and others. You will have plenty of PGA Tour events and UFC Fights to bet on, and not least, boxing fights.
While Wyoming missed a few, including Mayweather vs. Logan Paul, there are many other worthwhile events that will elicit strong interest from WY's sports fans, and that is a fact.
Sports Betting in Wyoming: A Great Future
Overall, Wyoming's sports fans have nothing to complain about. The state's legislature has done an excellent job of passing a sports betting bill that would benefit the coffers the most, even though the licensing fees and tax is low.
However, Wyoming is opting for a smart solution, and that is building a sustainable local sports betting industry that will operate for decades ahead and will be a continual source of revenue for the state. With WY becoming the 24th state in the USA to pass sports betting laws, those on the sidelines can follow its example.
FAQ
Are Wyoming sports betting legal?
Yes. Wyoming legalized sports betting in April 2021. The state is preparing to launch before 2021 is out and ahead of the NFL season. Wyoming focuses exclusively on online and remote betting. Retail sportsbooks are not allowed in the state.
Can you bet on DFS in Wyoming? 
Yes. DFS betting is completely legal in Wyoming as one of the available wagering options for anyone in the state.
Are there mobile apps to download and bet within WY?
Yes. Mobile and online betting are the only forms of betting in the state. You can bet on any sporting event in the state directly from your phone.