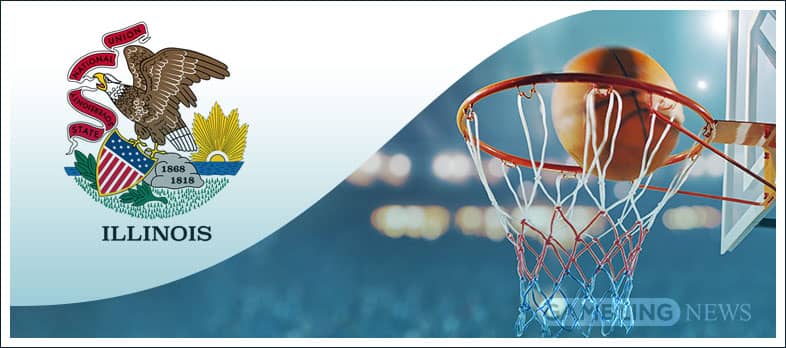 Illinois sports betting took a while but it finally arrived. Signed into law in June 2019 by Illinois Gov. J.B. Pritzker betting finally hit retail and online sportsbooks in March 2020. Despite the unfortunate timing which coincided with the beginning of the COVID-19 outbreak and suspension of most professional sports in the USA, Illinois has done well.
The urgency of the issue prompted the governor to waive a restriction that originally asked sports punters to register in-person at any of the authorized Illinois sports betting casinos. Today, this exemption from in-person registration still has to be approved by the governor every month.
Despite the mode of registration being up in the air, sports betting in Illinois is very much alive. Bettors have access to some excellent sportsbooks, including William Hill, BetMGM, DraftKings, FanDuel, and naturally PointsBet and BetRivers. Online sports betting in the state is shaping up nicely and sports fans are enjoying a variety of betting contests. Surprisingly, sports betting action has focused on football, baseball, and basketball in this order.
Here is a list of the best online sports betting sites in Illinois that have been reviewed and tested by our iGaming experts: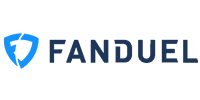 FanDuel Sportsbook
Risk-Free up to $1000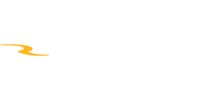 BetRivers Sportsbook
100% up to $250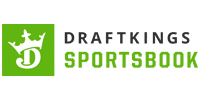 DraftKings Sportsbook
20% up to $1000
Latest Gambling News in Illinois
Best Online Sports Betting Sites in Illinois
As a legalized sports betting state, Illinois reaps the benefits of doing business with some of the best online sportsbooks. That includes names such as BetRivers Illinois, which became the first retail and mobile sportsbook to launch in June 2020 and set the wheels of progress in motion.
More followed in the months after. FanDuel and DraftKings both pounced at the opportunity to launch their mobile and retail sportsbooks at the Fairmount Park Racetrack and Casino Queen respectively in August 2020.
Then again, in September, as sports began returning to normal, PointsBet, FanDuel, and William Hill all made their mark on the Prairie State, bringing authentic sports betting experience already polished in multiple other jurisdictions both at home and abroad.
Presently, Illinois sports betting is available as mobile and retail options at the following locations and casinos:
| | | | |
| --- | --- | --- | --- |
| Online Sportsbook | Launch Date | Retail Sportsbook | Owner or Operator |
| BetRivers | June 2020 | Rivers Casino Sportsbook | Rush Street Gaming |
| DraftKings | Aug. 2020 | Casino Queen | DraftKings |
| FanDuel | Aug. 2020 | Par-A-Dice Casino East Peoria | Boyd Gaming |
| PointsBet | Sep. 2020 | Hawthorne Race Course | PointsBet |
| William Hill | Sep. 2020 | Grand Victoria | William Hill |
| Unibet | TBA | Argosy Casino Alton | Penn National Gaming |
While BetRivers, DraftKings, FanDuel, PointsBet, and even William Hill have all launched a mobile betting product in the state, Unibet's online sportsbook is still on hold. This should change early in 2021.
It's worth noting that FanDuel owns two retail sportsbooks, one at Par-A-Dice Casino East Peoria and the other one at Fairmount Park Racetrack. More online sportsbooks are reportedly coming to the Prairie State, including Barstool, Caesars, and Fox Bet as some of the names that are likely to make their entry in the IL sports betting market.
How to Choose a Great Online Sportsbook in IL?
Because Illinois has licensed sports betting, picking a legal betting site isn't that difficult. Other than the numerous Illinois sports betting casinos you may visit in person, there are tons of trusted online sportsbooks.
While Gov. Pritzker has had a few changes of hearts regarding in-person registration, mobile sports betting in the state chugs along unchallenged. Even better, you can choose from five sportsbooks that offer a fantastic online sportsbook. Here is how we review the betting sites ourselves.
Betting margin – It's important to see reasonably-priced odds, and this is always a consideration. We check and gauge odds and probabilities and determine whether a sportsbook meet the industry standard.
Bonus offer – What sportsbook doesn't offer a great bonus? Depending on your preferences, though, you may be after a cash deposit bonus or a risk-free bet on your first deposit. We take this into consideration when reviewing online sportsbooks.
Available markets – Next, you want to make sure that you have sufficient sports betting markets to wager on. Most of the sportsbooks in Illinois go the extra mile in covering domestic, international and some exotic events.
Customer support – A kind word never hurts, and having access to expert online support is always very welcome. Sports fans appreciate it when any questions they have are answered in a prompt, polite and helpful manner.
Banking methods – Thanks to the legal status of sports betting in Illinois, the state's sportsbooks have access to the same trustworthy banking options. You will be able to bank with debit and credit cards, e-wallets, direct bank transfers, cash at the cage, and some specific branded cards issued by the sportsbooks.
User experience – Compatibility and accessibility are just as important. Therefore, we make sure the available IL sports betting sites work well on mobile – both iOS and Android – and are pleasant and quick to the touch. We give them an extra look-through to make sure ourselves.
Mobile Sports Betting in Illinois
Originally, Gov. Pritzker had half-a-mind to prevent sports bettors from accessing mobile betting options, if not completely, then at least partially. The governor had several changes of heart about an order blocking remote betting registration several times.
Today, though, the in-person registration order is lifted until at least March 3, 2021. This means that you may not only access mobile sports betting in Illinois but very well register without visiting one of the locations authorized to accept your wagers in person.
Apart from having access to the desktop websites in the state, you can benefit from dedicated iOS and Android Illinois sports betting apps available for download from the Apple App and Google Play Store respectively. Each of the five presently available brands in the state has a functional app that will run on any mobile operating system.
You can register for a sportsbook straight from your smartphone as well as claim bonuses, place in-play wagers, and fund or withdraw from your account.
What Sports Betting Markets Are There in Illinois?
Sports betting in Illinois is quite popular and understandably so are the different markets in the state. Sports fans will have access to all the mainstream betting options, including but hardly limited to:
Moneyline
Point spreads
Totals
Parlays
Teasers
Propositions
Thanks to PointsBetting, sports fans can use the eponymous betting feature that allows you to multiply your wins if your selection ends up winning by more than you originally predicted. A high-risk type of wager, this PointsBet's special is a worthwhile option for anyone who seeks to maximize their return from betting.
Apart from the traditional markets, there are some wager types that are specific to individual sports, such as innings and puck lines for baseball and hockey respectively. When you drill down in the +200 propositions available on certain events, you can find numerous other big movers.
Variety is at the core of the sports betting industry in Illinois, but for the sake of sticking with the best wagers, you may prefer to repeatedly bet on traditional selections such as Moneyline, Point spreads, and Under/over.
The state allows betting on collegiate events, but you cannot bet on entertainment and political markets.
Illinois Sports Betting Locations and Casinos
Illinois sports betting locations are not as many as you may expect, but they all offer a great bit of fun these days. That and the fact you can bet remotely means you have plenty of excellent betting options to explore! Most of these are casinos in which Illinois hosts sports betting. Here is a complete list.
Argosy Casino Alton
Address: 1 Piasa St., Alton, IL 62002
Phone: 800-711-4263
Sportsbook: Unibet
Casino Queen
Address: 200 South Front Street, East St. Louis, Illinois 62201
Phone: 800-777-0777
Sportsbook: DraftKings
Par-A-Dice Casino East Peoria
Address: 21 Blackjack Blvd, East Peoria, IL 61611
Phone: 309-699-7711
Sportsbook: FanDuel
Hawthorne Race Course
Address: 3501 S Laramie Ave, Stickney, IL 60402
Phone: 708-780-3700
Sportsbook: PointsBet
Grand Victoria
Address: 250 S Grove Ave, Elgin, IL 60120
Phone: 847-468-7000
Sportsbook: William Hill
Rivers Casino
Address: 3000 S. River Road, Des Plaines, IL 60018
Phone: 888-307-0777
Sportsbook: BetRivers
Every location listed here will take you to a retail venue where you can place your wagers in person. However, you can also opt for mobile wagering which is pretty much the norm in Illinois these days.
Betting on Sports in Illinois
Illinois hosts no small number of sports teams, organizations, and events. As such, the local interest in sports is strong to the point where you will find numerous franchises you may want to back up.
The Prairie State is home to many college and professional teams, enjoying a vibrant local ecosystem of events worth attending as well as betting on. Here are what teams compete under each professional and collegiate discipline.
NFL Betting in Illinois
The Chicago Bears are the state's sole American football representative. The team has generated nine NFL championship wins, including a Super Bowl victory which alone is enough to put it on the calendar.
However, the Bears have had a bit of a rough patch in their most recent seasons. They finished second behind the Packers in the National Football Conference with an 8:8 win-loss ratio for the NFL 20/21 season.
MLB Betting in Illinois
Baseball is the second most bet-on sport in Illinois according to official data from 2020 released by the Illinois Gaming Board. As such, the state has the Chicago Cubs to support in Major League Baseball.
Yet the Cubbies have not had it easy, not making it too far in the regular season bar a 2016 World Series surprise win. They are still better than the Chicago White Sox, which is another IL baseball franchise.
NBA Betting in Illinois
As you can imagine, basketball is the third most popular sport in Illinois, at least when we consider the numbers from online and retail sportsbooks. Because of how dynamic the activity is, basketball is a perfect market for in-play markets.
Pair this with the fact that Illinois is home to the Chicago Bulls, the franchise that was popularized through Michael Jordan's unstoppable climb to the top, and you have a formula for success. The Bulls may be in a bit of a slump, but Illinois' connection with professional basketball isn't.
NHL Betting in Illinois
Where other states have faltered, Illinois has excelled. The state is home to the Chicago Blackhawks who have won three out of the last 11 Stanley Cups, a track record that is worth noting down.
The Blackhawks will probably not contest the 2021 season, but they are in good standing to put up a good fight once again. With a few unique bets available for hockey you may consider backing Chicago this season.
MLS Betting in Illinois
Expanding its franchises beyond traditional American sports, Illinois has a connection with soccer through the Chicago Fire FC. The team won the MLS Cup in 1998 and they have performed well and won the U.S. Open Cup in 2000, 2003, and most recently 2006.
Betting on College Sports in Illinois
Illinois residents and visitors will be happy to know that the state allows anyone within the state's boundaries to bet on professional, international, and collegiate sports. What this means is you can follow popular NCAAB and NCAAF teams, as follows:
NCAAF
Notre Dame Fighting Irish
Illinois Fighting Illini
Northwestern Wildcats Football
Northern Illinois Huskies
NCAAB
Notre Dame Fighting Irish Men
Notre Dame Fighting Irish Women
Illinois Fighting Illini Men
DePaul Blue Demons Men
However, you cannot bet on in-state collegiate teams, which is a precaution that legislators have taken to guarantee the fairness of the game.
Similarly, Illinois restricts sports betting by officials, coaches, and other members of the staff involved with sports franchises, leagues, regulators, and so on. With a strong collegiate sports tradition, there is a lot of NCAA action you would not want to miss.
How to Register for Sports Betting in Illinois
If you are looking to register yourself and bet on sports in Illinois, you are in luck. Depending on what the current status of in-person registration is, you may not need to visit one of the authorized retail betting brands but register directly on their website instead.
Pick a sportsbook first. You can quickly reference one of our reviews covering the available sportsbooks in IL right now.
Register an account. Next, you need to register an account. This is a simple process that should take only a minute to complete. Remember to provide truthful information about yourself. You must be at least 21 years old to participate in sports betting in Illinois legally.
Deposit funds and start betting. Finally, once you are all set up, it's time to deposit and start betting. You can pick a bonus on the way in, which is usually a risk-free bet, but there are a few deposit options as well.
If you want to start betting through a dedicated app, every sportsbook in Illinois available remotely currently offers an Android and iOS app. You can download one right from the get-go and have a convenient way of accessing live sports feeds, in-play markets, banking methods, and more.
In-Play Betting Markets in Illinois
Illinois does provide sports bettors with a versatile selection of betting markets, and in-play is one of those. On top of traditional pre-game and future selections, you can now participate in live betting in Illinois.
The feature is supported across all five mobile sportsbooks, with the retail venues also accepting live bets. In-play betting options are marked by high dynamic, quickly-changing odds and a higher-than-usual risk.
Mobile apps support live markets as well so if you ever wish to bet on live events remotely, you have the options to do so. The NBA and NFL remain the most worthwhile live betting markets according to punters in the state.
Illinois Sports Betting Bonuses
Bonuses are a big part of the sports betting experience anywhere you go, and so, Illinois' online betting sites have decided to live up to sports fans' expectations, introducing numerous promotions and bonuses. Generally speaking, there are several main types of bonuses you ought to keep your eyeballs open for:
Risk-free bets – Granted to new signees, these promotions allow you to bet $100, $250, $1250 or any amount, really and then have it back if your bet falters and turns out a bust.
Deposit match bonuses – In this type of bonus, you get an amount that is calculated by a specific percentage, usually 100%, on your first deposit. The bonus is capped at some pre-determined level and usually subject to a 1x rollover requirement.
Sports and event promos – When you get a special event coming, whether this is the Stanley Cup Playoffs, Super Bowl or NBA Championship, there are always unique bonuses waiting for every situation. Sportsbooks in IL will compete to offer you a better type of promo.
Apart from these traditional promotions, IL sports betting sites will often offer other options, such as VIP/loyalty programs, leading to special redeemable rewards and odds boosters that are tailored for particular events, tempting you to take a bet on a game or match you may have otherwise ignored.
Illinois Sports Betting Revenue
Illinois is fast-approaching $2 billion in total sports betting revenue with the handle between March 2020 and December 2020 sitting at $1.82 billion. Of that, $125 million was clocked in as revenue for sportsbooks, and some $20,191,143 was disbursed back as taxes to the state.
This is accounting for the state missing out on January, February, and March, as betting only arrived in March 2020 on time for March Madness which was canceled. Therefore, 2021 is the first year that Illinois was able to collect a sports betting handle from arguably the biggest sports betting event on the calendar.
Sports Betting in Illinois: Final Word
Illinois has not yet realized its full potential when it comes to sports betting. The state missed out on the Super Bowl and March Madness in 2020, two events that are pivotal in determining annual results.
Nevertheless, despite a pandemic and months of inactivity and lack of sporting contests, Illinois posted close to $2 billion in total sports betting handle. The results are only going to pick up in 2021 and we are probably going to enjoy an even better 2022.
The state is one of the largest when it comes to sports betting activities and offers a liberal approach to bettors. If you don't care much about the technicalities, suffice it to say that you are lucky to live in Illinois, or be a short drive away worst-case scenario.
FAQ
Is sports betting in Illinois legal?
Yes. Since March 9, 2020, people who reside or are physically present in Illinois can bet on sports. Sports betting is extended to professional, international, and collegiate events, but not entertainment events such as the Oscars or politics.
Can I bet on sports in Illinois via mobile?
Yes. Mobile sports betting is available in Illinois as part of every online sportsbook. You can download a suitable app for Android and iOS and bet remotely.
Is online sports betting available in Illinois?
Yes. Online sports betting is available in Illinois. You may need to visit one of the available Illinois sports betting locations or casinos to register in person first. Other than that, sports betting is available online and you don't have to be in an official sportsbook location to bet.
What's the legal Illinois sports betting age?
21. If you wish to participate in sports betting in Illinois, you must be at least 21, which is the official legal age in the state.
Who regulates the Illinois sports betting market?
Illinois sports betting is regulated by the Illinois Gaming Board. The regulator issues monthly reports tracking revenue, tax and allocates licenses to new parties.
Can I bet on collegiate sports in Illinois?
Yes. You can bet on all collegiate teams except for in-state teams.
Is horse racing betting allowed in the state of Illinois?
Yes. Illinois is a state that is known for its horse racing and betting. The state has three race tracks where the racing action had been ongoing long before PASPA was defeated in 2018 – Arlington International Racecourse, Fairmount Park, and Hawthorne Race Course. Hawthorne is actually the oldest track in the country, which opened in 1891. It was frequented by Al Capone during the 1920s and 1930s.
Which was the first online sportsbook in Illinois?
BetRivers. Illinois welcomed BetRivers' online sportsbook in June 2020, becoming the first operator to launch a mobile betting product. Unfortunately, the pandemic forced global sports to come to a grinding halt. That included the March Madness collegiate basketball season.