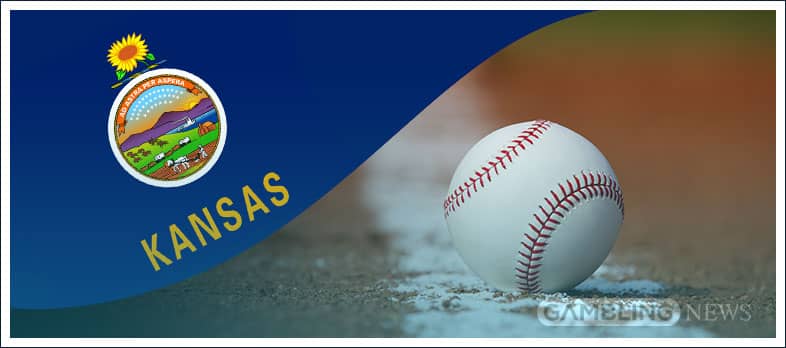 Kansas almost succeeded in passing sports betting legislation in early 2021, and then it didn't. There were huge hopes for Kansas sports betting as SB 84 made it out of the Senate in early March to move to the House, where it was amended before being shut down by legislators who voted against it with an overwhelming 77-40 majority.
Yet, there should be no reason for sports betting in Kansas not to be legal. If anything, the state doesn't have thin ice to tread on where tribal compacts are involved, like Florida or Washington, for example. Nevertheless, the sports betting bill that could have legalized the industry in early 2021 has timed out and was finally struck in a vote.
Does this mean sports wagering is not coming to Kansas? We think the opposite. Kansas has made significant efforts to produce sports betting legislation, and these efforts will not slow down in the next session. However, lawmakers will have to figure out what misfired during the previous session and see if they can push and introduce sports betting on an expedited schedule in early 2022.
Latest Gambling News in Kansas
What Would Kansas Sports Betting Look When Legalized?
Legalizing sports betting in Kansas will come with some interesting prerequisites. Kansas isn't the most populous state with just shy of 3 million residents, but SB 84, which struck out in early 2021, put forward some interesting conditions.
For once, Kansas was preparing to introduce the lowest tax rate anywhere in the legal sports betting industry in the United States. Should the bill have succeeded, Kansas would have only charged 5.5% on gross gaming revenue for retail sports betting and 8% for online sports betting and digital venues.
However, SB 84 also had a language that mandated that an additional 2% would be collected and directed to responsible gambling initiatives in the state. The bill suggested that every sports betting facility would allow up to three skins, similar to how Pennsylvania operates.
SB 84 never actually made a vote in its original form, though, with the bill's language effectively replaced by that of rival HB 2199. The amendment was introduced quickly and with what seemed to be a majority approval but was then struck down in the vote.
HB 2199 didn't think that making sports betting legal in the state should come at some small cost for operators and effectively bolstered the tax rate to 14% for retail and 20% for digital, which was in line with what most other sports betting states do. Regardless, these bills are just broad strokes on how lawmakers intend to legalize sports betting in Kansas, but they still pain a split in attitudes.
Will Mobile Sports Betting Be Legalized in Kansas?
The language in HB 2199 in 2021 sheared the mobile licenses down to three instead of the originally proposed ten earlier in the year, but overall attitudes towards mobile betting are positive in the state, and there has been no pushback from lawmakers against it.
In fact, the legislature seems quite keen to pass a law that would allow Kansas to fully benefit from the legalization of online sports betting, and making mobile options available is one way to contribute to that end. Licensed operators can field spot-on sportsbook apps that can be downloaded for both Android and iOS devices and used remotely.
Governor Laura Kelly is actually a proponent of online lotteries, known as iLottery, and would most likely sign off on any sports betting bill that considers bringing remote gambling options online in the state.
With the legislation stumbling, for the state to offer sports betting of any kind will take at least another year, but sportsbooks are already circling around Kansas, and mobile is definitely on their mind.
Legal Sports Betting in Kansas: What Options Are There?
While the clock is ticking its final minutes until sports betting is legalized in the state, there are some legitimate sports gambling contests to explore after all. Even today, betting on the ponies is completely legitimate, and you can do so online.
Websites such as BetAmerica, TVG, and TwinSpires will gladly accept your bets as long as you are only wagering on horse races and not sports.
In the meantime, for traditional sports contests, you may need to turn to daily fantasy sports (DFS) represented by excellent platforms such as FanDuel and DraftKings. You can place a bet on any fantasy contest at both sportsbooks who are likely to transition to fully-fledged sports operators once the state greenlights the legislation.
DFS was legalized in 2015 with a decision of former Gov. Sam Brownback, who made sure to clear up the grey status of the contests. In the meantime, the state lottery is also permitted, giving the state a lot of familiarity with many different gambling verticals.
There are an estimated 1,200 lottery retailers in Kansas today, and in 2020, Gov. Kelly refused to sign a Senate Bill that would have allowed sports betting at the locations of these retailers.
What Sports Teams Does Kansas Back?
As you can guess, residents of the Sunflower State have many teams they support, even if they are not necessarily local franchises. Kansas would be happy to place wagers across an array of sports, including the NFL, NBA, MLB, MLS, and college sports.
The state is represented in NCAA through the Kansas Jayhawks, who are bound to generate a fair bit of interest around them and who have had strong seasons in the basketball championship known as March Madness. There are other prominent college franchises, though, and they include the Kansas State Wildcats and Wichita State Shockers.
While Kansas has no NFL franchise to call its own, it has shown support for the Dallas Cowboys and the Denver Broncos as well as NBA's Oklahoma City Thunder. Other than that, support for sports teams in the state varying with residents finding a franchise to call their own and rally around.
This gives the Sun Flower State's bettors a little more objectivity which is ultimately better for sportsbooks in the state who can expect a lot of sharp bettors to flock their platforms one legislature approves wagering on sports, possibly as early as next session.
FAQ
Is sports betting legal in Kansas? 
No. Some forms of sports betting are regulated, such as daily fantasy sports and horse racing. Mainstream sports wagering remains off-limits for the time being.
Will the Kansas legislature allow mobile sports betting?
Yes. All sports betting bills brought up by legislatures always have featured language about mobile sportsbooks and operations.
What regulated sportsbooks can we expect in Kansas?
FanDuel and DraftKings are already represented in the state as DFS operators. It's only fair to assume that America's largest sports betting firms will be making a move on the state once a bill legalizing sports gambling is passed and signed into law.
Who will regulate Kansas sports betting? 
There are two options, or a combination of the two, with the Kansas Racing and Gaming Commission and the Kansas Lottery both playing a part in overseeing regulated sports gambling.