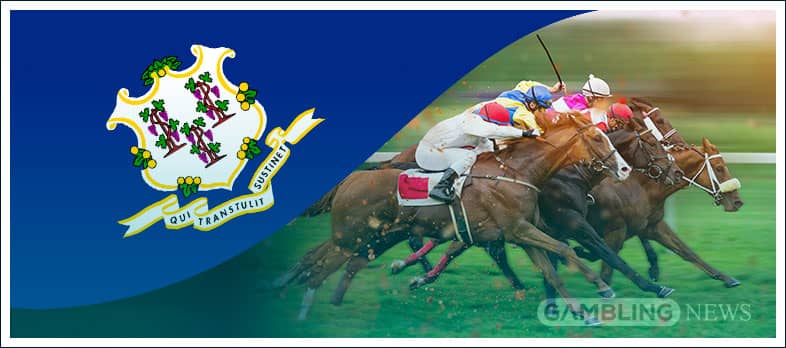 Connecticut is an interesting position right now. At the beginning of 2021, Gov. Ned Lamont expressed support for Senate Bill 146, seeking to legalize sports betting in Connecticut as well as introduce iGaming. While not the first instance of a similar proposal, SB 146 has the workings of a successful piece of legislation.
Connecticut can benefit from legal sports betting, and calls to legalize the state's industry have been long heard. In fact, the state jumped the gun in 2017 when it passed a comprehensive law to legalize a significant fraction of gambling in the state, but unfortunately not sports.
Some of the issues that legislators have faced are pushback from the Mashantucket Pequot and Mohegan Sun tribes. Native American gaming tribes are naturally a factor in the state, and there is no doubt that their voices will be heard moving forward.
Yet, the question remains. Can the State of Connecticut overcome tribal friction and garner support from lawmakers to see the legalization of sports betting soon enough? There seem to be growing support for the move, but 2021 will shed a lot of light if the state's prospects are looking good.
The State of Sports Betting and Gaming in Connecticut
Presently, Connecticut doesn't allow sports wagering. Instead, the tribal casinos in the state generate significant revenue and tax dollar. Part of the reason why lawmakers are not too willing to antagonize tribes is the clear benefits the state has been getting out of its relationship with Native American gaming stakeholders.
Going against them could be not too intuitive. Yet, if anything, tribes can be appeased if offered a fair bargain. The coronavirus pandemic may have helped tribes see the benefits of expanding gaming in the state to include sports betting not least because Connecticut's casino results took a hit in the 2020 financial year.
The state's 3.6 million people may not be too many, but they are bound to drive Connecticut sports betting revenue. Not least, Connecticut could become an important market for sports betting, drawing sports fans from across the state border with New York, which is already part of the tribal business model.
Betting legislation will need the approval of both stakeholders as well as lawmakers, who will have to decide commercial interests should be allowed. We track betting legislation in Connecticut every week to help you understand more about the state's prospects of legalizing sports.
Connecticut already has a piece of legalization it passed in 2017 that basically allows legislators to make decisions about legalized sports betting in the state, but no-one has quite acted on it just yet. We believe this year could be important for interactive betting as well as online gaming.
The biggest piece of news came from Rep. Sean Scanlon who recently spoke to the Hartford Courant, confirming that 2021 may indeed be the year to see sports betting made legal in Connecticut!
Latest Gambling News From Connecticut
Potential Land-Based Partners to Sports Betting Brands in CT
Tribal involvement in the state of Connecticut is beyond any doubt. The Mashantucket Pequot tribe and Mohegan tribe are owners of two of the largest properties in the state, and they are naturally prime favorites for hosting any type of legal sports betting. We reckon the push will be for retail sports betting first, but even this would be a start.
Yet, for Connecticut to fully benefit from the legalizations of sports, all stakeholders will have to agree that the best way to bet on sports is mobile, which will make it easier for residents from New York to cross the state border and bet remotely without driving halfway through the state to reach the Mohegan Casino or Foxwoods Resorts Casino.
Mohegan Sun Casino
Owner: Mohegan Tribal Gaming Authority
Address: 1 Mohegan Sun Boulevard Uncasville, Connecticut 06382-1355
Opened: October 12, 1996
Total gaming space: 364,000 sq ft
The Mohegan Sun Casino is one of the biggest properties in the state. Located down south in the state, it is an inviting property that successfully pulls interest from all across the state, and is based on tribal land. While the position is not ideal, the property sports 364,000 sq ft of gaming space. The Mohegan tribe, who owns the casino, can definitely benefit from adding a sportsbook to the venue. While mobile sports betting could possibly bring commercial interest, the tribe will also stand to benefit from a more liberal market that allows it to explore an entirely new revenue stream.
Foxwoods Resort Casino
Owner: Mashantucket Pequot Tribal Nation
Address: 350 Trolley Line Boulevard Ledyard, CT 06338
Opened: July 5, 1986
Total gaming space: 344,000
Next, you have the Foxwoods Resort Casino, which is another hotspot for gaming in the state. Owned by the Mashantucket Pequot tribe, the venue sets high standards for gaming, and even though it's fairly remote in Connecticut, it's the go-to venue for many gamblers from across the entire state. Of course, sports betting can only add to the potential revenue stream for the casino. Ideally, the tribes want to have lawmakers on their side and vote in the sports betting market that doesn't involve commercial or even mobile operations. The venue itself is a prime location for sportsbooks, and that is a fact.
East Windsor Casino
Owner: Mashantucket Pequot Tribal Nation and Mohegan Tribal Gaming Authority
Address: East Windsor, CT
Opened: TBA
Total gaming space: TBA
As of 2021 Mashantucket Pequot and Mohegan tribes have decided not to proceed with a proposed casino project for East Windsor. The ramifications of covid-19 have are too much to bear in the immediate future, and interest in gambling products has decreased significantly during the pandemic.
The tribes are reserving the right their right to proceed with a project in the area, and they are very likely to pick it up once gambling revenue stabilizes and the pandemic has been dealt with. Other real estate projects in the casino industry in the United States have also been mothballed temporarily, from Las Vegas, Nevada to Atlantic City, New Jersey.
The project is also an ambitious undertaking to compete with the MGM Springfield in Massachusets that is located just north of Hartford.
What Sports Would Connecticut Residents Choose to Bet On?
Connecticut sports betting will naturally gravitate towards the main sports leagues and franchises. The state has a rich lineage when it comes to professional sports, and this is good news. The fact that residents are familiar with sports gives everyone an extra incentive to place sports bets. Once the activity is legal, you can expect Connecticut to show interest in all mainstream competitions out there, including:
NFL
NBA
MLB
MLS
NHL
Tennis
Golf
Boxing
MMA
NASCAR
Table tennis
Horse races
Sports betting in Connecticut will not boil down to just professional sports. In fact, doing sports wagering legal in Connecticut should also consider the interest in college sports, as residents do enjoy NCAAF and NCAAB competitions.
Besides, residents also tend to choose and support professional and college teams from New Jersey and New York, which are fairly close to Connecticut. People do have a lot of franchises from across the state border to support, and whether it's the NBA Playoffs, Stanley Cup, NFL Championships, Super Bowl, College Bowls, or March Madness, there are numerous worthwhile and enjoyable events you can bet on.
The potential sports hold in Connecticut is huge, and it could potentially generate millions of tax dollars for the state, bolstering Foxwoods and Mohegan's revenue.
Who Would Regulate Wagering in Connecticut?
SB 146, which is the latest piece of legislation, doesn't specify which regulatory should monitor and oversee the industry. Yet, the most logical choice here is the State Lottery, which is mentioned in the legislation and could be allowed to sell lottery draw game tickets and conduct keno games online, as an added benefit.
While the State Lottery could be in charge the current language of the bill authorizes online sports betting only in tribal casinos, which is definitely a good way to appease any conflict with Native American stakeholders and make sure that Connecticut benefits in terms of the pure tax dollar.
What Would the Legal Sports Betting Age in Connecticut Be?
The legal gambling age in Connecticut is 21, and this is likely to apply to retail and online sports betting. You must be 21 years of age to participate in casino games, but then again, Connecticut allows you to buy and participate in lottery games at the age of 18. Most other states from New Jersey to New York do pretty much the same.
Mobile Connecticut Sports Betting: Yes or No
Every time mobile betting is up for debate, you ought to ask yourself if tribes are weighing in. In places such as California and Florida, tribes are not really fans of mobile betting. They see it as a potential way to siphon off revenue and imperil the land-based operation at each site. The truth is mobile has a significant impact on the overall tax revenue for the state, which is good news.
Gov. Lamont too seems determined to help Connecticut get the best possible benefits, and that includes being able to bet at sportsbooks remotely. Now, some popular interjection here is that if you did that, you would end up depopulating casinos and retail sportsbooks.
This doesn't have to be the case at all. In fact, even remote gamblers attend retail sportsbooks and would be willing to drive to one of the two casinos in the state to enjoy placing a bet on sports in person. It's just the way the betting market works.
A mobile option would be just a way for the state to capitalize on people from neighboring states who don't have access to mobile sports betting and wouldn't mind going for a quick drive across the state line.
Daily Fantasy Sports in CT
Daily fantasy sports are actually allowed in Connecticut as a grey area market, as are sports. However, no official sportsbook has launched. DraftKings, though, has been clever enough to tie a partnership with the Mashantucket Pequot Tribal Nation pending legalization of sports wagering in the state.
What this means is that DraftKings is in a unique position to bring its sports betting online, and more importantly, even add a bit of a DFS aspect to it. The fact that DraftKings is already gearing up for a potential launch in Connecticut is reassuring enough and signals that 2021 may indeed be a pivotal year for the state legislature.
However, it will definitely be a while before we can see daily fantasy sports betting fully shape up in CT. At this point, being patient is what is important, and we advise you not to lose too much sleep on the issue. If things do change, we will be the first to let you know!
Local Sports Teams to Root For
If you are in Connecticut, you probably already know some of the teams that might be fun to bet on. Yet, we don't mind giving you a few suggestions of our own. The teams we will follow include the Bridgeport Sound Tigers, Connecticut Sun, Hartford Athletic, Hartford Wolf Pack, Hartford Yard Goats, Norwich Sea Unicorns, and Whale.
Now, being a local definitely helps you stay tuned to the news about sports franchises, possibly giving you a slight edge over the competition, and that is always welcome. Don't forget that New York and New Jersey are packed with excellent sports franchises of their own!
Responsible Gambling and the State
Connecticut may not make sports betting legal just yet, but lawmakers have taken responsible gambling seriously. With the pandemic forcing many people on furlough and exposing them to prolonged isolation, many have developed a gambling problem.
Thankfully, CT is doing well when it comes to providing its residents with all the necessary resources they could need to address the issue – either on their own or with the help of a trained professional. You can visit these resources if you think you or a loved one have a gambling problem:
You can also seek help by calling 1-800-gambler, which is a dedicated industry association that seeks to help out anyone who may be suffering from mild or severe forms of gambling addiction. 1-800-gambler inspires trust and has a proven track record of success.
Conclusion
To wrap things up, it's safe to say that sports betting in Connecticut are coming. The activity is likely to arrive at some point in mid-to-late 2021 or failing that, in 2022. The state has too much to lose if it fails to move now. With New York already considering its own expansion and legalization of online wagering, Connecticut sports betting has to arrive and make sure it capitalizes enough interest from residents. We will be here to make sure that when legislators make a move, you will be informed on the spot.
FAQ
Is sports betting legal in Connecticut?
No, Connecticut still doesn't have a legal sports betting framework. The latest proposed legislation is SB 146, which is endorsed by Gov. Lamont. 2021 will bring a lot more clarity in what the future of Connecticut sports betting looks like.
Can I bet remotely on Connecticut sports?
No, Connecticut does not allow mobile or retail sports betting at the moment. This is expected to change if the 2021 legislative session makes progress on the legalization of sports betting in the state.
How popular are Connecticut sports betting expected to be?
Around $6 million in sports betting revenue a month. Comparing with states of similar proportion and size, Connecticut sports betting should drive at least similar results to Rhode Islands and Delaware, both well-established sports betting states.