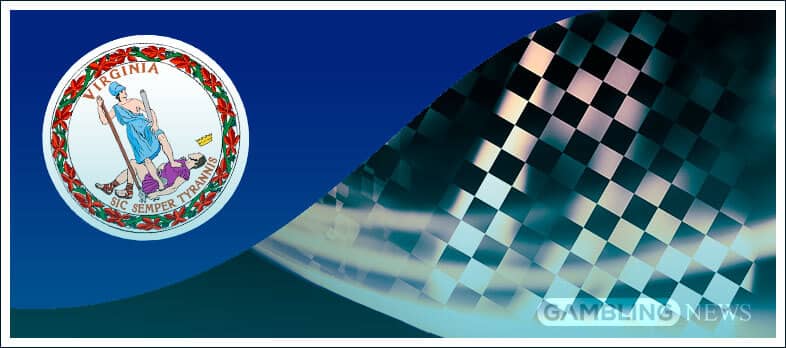 Virginia knew it had to move quickly, and so it did. In March 2020, when a global pandemic had just hit, the Virginia Generate Assembly and Senate passed two bills into law, HB 896 and SB 384, which were fast-lined to Gov. Ralph Northam. After a short consideration, Gov. Northam decided against them, sending the laws back for quick amendments and putting a bit of a spanner in the works for Virginia sports betting.
The ensuing prompt reaction from legislature applied fixes that allowed sportsbooks to open anyway, offering online and mobile sports betting in Virginia. The proposal was formally voted into law on April 22. The Virginia Lottery Board took until October to thrash out the details, and it did, with no fewer than 25 betting licenses heading the way of the state lottery.
However, only a handful few were allowed to launch early in 2021, chief among them FanDuel Sportsbook, which got a head start through a clever partnership with the Washington Football Team. FanDuel arrived on January 21, 2021, followed by BetMGM on January 24, 2021, and finally BetRivers on January 27.
With mobile sports betting in Virginia all established, retail businesses have not started accepting wagers. They are not likely to start before 2022, which is not too much of a loss. Sports betting has mostly been an online business, and Virginia is well-prepared to deliver.
Sports Betting in Virginia: Best Online Sportsbooks
As a licensed state with clear-cut rules established by the Lottery Board, Virginia has a quick and easy way to hook you up with the best online sportsbooks out there. In fact, all sportsbooks available in VA are trustworthy. Where they differ is in their key profile, with a lot of overlap in between.
Here is a list of the best online sports betting sites in Virginia that have been reviewed and tested by our iGaming experts:
Some sportsbooks will tend to be more focused on certain aspects of the sports betting experience. BetMGM comes with a unique M Life Rewards loyalty program. BetRivers extends new players a $250 match bonus, and FanDuel prefers to provide you with a $1,000 risk-free bet instead.
While all sports betting operators in the state are great choices, it's through micro-managing that you can decide how to get to the juiciest fixtures and odds. Many sports bettors in VA prefer to keep an eye out for multiple sportsbooks at the same time.
Having a look at several sportsbooks at the same time allows you to compare odds, promotions, and fixtures. Odds boosters are available at nearly every sportsbook, and some operators may even come up with better pricing for specific events.
The best way to know is to keep tabs on all sportsbooks by simply visiting their website or download the dedicated mobile app. Since they are all excellent choices, it will all come down to the best sportsbooks in Virginia for each aspect of the experience.
Some betting sites will be better for in-play markets or college wagers, while others will repeatedly extend just the right promotions you need. Props bets are another part of the experience that gets many eyeballs, and clearly, certain sportsbooks tend to excel.
We have listed the best sportsbooks the Virginia sports betting can offer and welcome you to register at any you find a good fit for you.
Latest Gambling News in Virginia
Mobile Sports Betting in Virginia
Since Virginia is yet to open retail sports betting venues, there is a lot of room for mobile and online sports betting. In fact, mobile is quite simply king in the state, with BetMGM and FanDuel Sportsbook bringing you top-notch mobile platforms to enjoy.
The operators' dedicated sportsbooks are fully compatible with iOS and Android devices, making for an easy betting experience anywhere in Virginia. In fact, you will find the mobile sportsbooks to be quite worthwhile as they provide you with various perks. Let's take a look.
Mobile apps are accessible. They allow you to bet on sports from anywhere in Virginia. There is a simple enough feel to them, too, so you can navigate through the myriad betting markets and app features with ease.
You can deposit and withdraw. Staying in control of your money via a mobile app is never an issue. Sports fans can manage their accounts, top-up bankrolls, and request withdrawals as they see fit.
Watch live streams and bet in–play. While not always the case, apps make it easy for you to follow sports events on the go, whether through in-play markets or live streams.
More convenient solutions. Apps make sports betting much simpler, as they allow you to hone in on particular markets and filter out the noise easily. Besides, you can take them anywhere.
Apps may not appeal to everyone, and this is perfectly okay, but the added benefit of having powerful software that lets you bet from anywhere in Virginia is a plus.
How to Get Started with Sports Betting in Virginia
To get yourself started with Virginia sports betting, all you need to do is pick a sportsbook and make sure you are of the legal age to participate in wagering contests. You must be at least 21 years old to participate in betting activities in VA. For those of the legal age, what you need to do is follow a few steps:
Pick a sportsbook you enjoy. You can register at any of the sportsbooks in Virginia. In fact, you may register at all of them.
Register your information accurately. Virginia's sportsbooks are obliged to provide state regulators with accurate data, so you must enter any information requested by the operator, including but not limited to full names, address, and the last digits of your social security number (SSN).
Make a deposit. Before you can bet on any contest, you would need to deposit. You have a wide array of payment methods to help you start betting on sports in Virginia.
Pick a bonus. There are different opinions about the real value of sports betting bonuses. Picking a $600 risk-free bet or a 100% match bonus may have their benefits, nevertheless.
Once you have completed these steps, opting out of (4) if you see fit, you are ready to start betting. There are numerous events you can pick from in Virginia.
You can choose any sportsbook, whether this is FanDuel, William Hill, BetRivers, DraftKings, or another, and rest assured that they all provide you with sufficient market coverage.
Remember that you must be within the state lines if you wish to bet on any sportsbook registered in Virginia.
Sports to Bet on in VA
Virginia is a state with tradition in sports. Since 2021, the state is gathering momentum in terms of sports betting options, too. Sports buffs are welcome to make bets on a variety of events covered by online sportsbooks in the state.
This includes all the major American leagues, such as the NFL, NBA, NHL, MLB, and MLS. Then again, you have extensive coverage for NCAAB and NCAAF events, with college sports proving some of the most desirable betting markets as well.
Yet, the selection is plentiful, and more interesting sports get added in, including boxing, UFC, MMA, golf, cycling, cricket, and table tennis. Other worthwhile betting options include volleyball, snooker, rugby, and handball, darts, and NASCAR, to name a few.
Virginia allows sports bettors to bet on any of these events, although there is a prohibition on any betting activity for state college football and basketball teams. Some states tend to restrict just props, for example, but Virginia has decided to completely ignore the entire thing.
This brings the question not just what sports you can bet on, but what specific events under cover of these sports are actually worth your while. There are tons and tons of viable options out there.
From the Super Bowl to March Madness, to Stanley Cup and the NBA Finals, the opportunities to place a successful sports wager are many. The College Bowls and NASCAR Daytona 500 elicit some of the biggest responses from sports bettors.
So do the PGA Tour and Masters, World Series, and Tennis Grand Slams. All of these events tie directly into Virginia sports betting culture as they excite interest and make it possible to find many opportunities for a wager.
Available Virginia Sports Betting Markets
A quick look through the available markets will give you a very good idea of what to expect from the Virginia sports betting market. All sportsbook options in the Old Dominion provide you with a rich selection of wager types which can be put to good use so long as you understand the sport you are willing to bet on.
Players can then place wagers that pay off and allow them to manage how much risk they carry in exchange for a reward that is determined based on the risk level, based on the specific betting archetypes you can pick from.
Moneyline
Moneyline bets will give you the most flexibility when betting on sports in Virginia. The wager type is tailored to the needs of players who want to pick a side and back it. You are basically betting an amount on the winner of a selection and wait for the market to settle.
Let's say you have bet $100 on the Washington Football Team (+120). This means that for each $100 you bet, you will win back $120 because Washington is the underdog. Conversely, if you were to bet on odds of -140 on Washington, this means that the team is the favorite, and you need to spend $140 for a potential return of $100.
Points Spread
The point spread is a sort of handicap where a team is assigned some point amount gratuitously. The goal is to cover the spread, regardless of the actual outcome. Let's take the following example and discuss it:
The way this works is, you make a selection, backing either the Bucks or the Raptors. Then, when the results are produced, you apply -7.5 and +7.5 to the teams' final score, and the resulting outcome is what resolves the wagers.
So, if the Bucks win by 2 or 3 points, the spread of -7.5 kicks in, and you don't win your bet. Suppose the Bucks win by 8+ points, though you cover the spread and collect your winnings.
If the Bucks won by the same amount of points as in the spread, then the bet becomes a push, and the money is returned to sports bettors. Keep in mind that most times, spreads will be expressed as decimals, such as -7.5 and +7.5, so a push is not always an option.
Totals, Unders, and Overs
Betting on totals in Virginia is actually quite popular, as any statistic can be a "total." Most commonly, though, you will be betting on whether two teams or players will finish the game below or above a certain number, hence the name "under/overs."
That is another market where the risk is not too big to carry, especially if you dig well into previous meet-ups and factor in the teams' current form, averaging score, and a few other criteria. Just like moneylines, totals are considered relatively safe markets through and through.
Propositions
Props are some of the most exciting bets you can explore as they allow you to wager on very specific game-outcomes that are often easy to identify. However, prop bets can get pretty wacky, too, asking you to guess unrelated events, such as how many times a player is going to fall or if a coach is going to throw a tantrum.
Proposition bets absolutely skyrocket around the time of a huge event such as March Madness or Super Bowl, and you can be combing through hundreds. Every online sportsbook is going to try and personalize the bets they offer to give you a far better experience.
More Wager Types in Virginia
Naturally, sports wagering in Virginia is not just limited to the main bet archetypes. As a matter of fact, there are many other options you can choose from. Teasers, Pleasers, and Round Robins are slightly more specialized betting types that allow you to benefit from your knowledge of a team or sport and bet to slightly more conjectural conditions.
Then again, you have Parlays which are multiple selections of games. To win a Parlay, you must make sure that all selections are actually winning in the end. Clearly, you carry a bigger risk, but then again, the potential return is much better.
Virginia Sports Teams to Back
Virginia's sports betting market is vast, and there are many options you can be backing. If you want to back local franchises, you won't have too many options to choose from. College sports teams are well-represented in VA, but due to the prohibition on in-state college betting, you won't be able to back up any of these franchises.
The good news is locals do have an appreciation for various sports. Virginians tend to root for the Washington Football Team, and even though the team has been in tatters recently, interest in the franchise is high.
Live Betting and In-play in Virginia
Virginia's live betting markets open entire avenues of excitement and entertainment. Besides being one of the most fulfilling markets to enjoy, live betting is certainly one of the more challenging options. DraftKings Sportsbook and FanDuel, though, along with all other operators, have mastered it just as well.
In-play markets develop in real-time with the odds rapidly altering their course to accommodate different outcomes. Sports fans can bet on various scenarios, including half-time results, innings, touchdowns, yardage, and more.
Just like a pre-game match, game and fight bets would depend on the sport you are betting on, so would in-play markets in Virginia be determined, more or less. This means that as you select different in-play sports, the possible bets would change to reflect this.
Are There Retail Sportsbooks in Virginia?
There are still no retail or brick-and-mortar sportsbooks in Virginia, but this doesn't mean there are none coming. In fact, voters have already decided on and approved casino projects in Bristol, Danville, Portsmouth, Norfolk, and Richmond, and bidders have been putting forth their pitches to build a casino resort, including an on-site sportsbook as part of the experience.
There have been some serious bidders, too, meaning that once retail sportsbooks arrive in VA, they will be run by some of the best operators in the industry, too. Some of the bidding companies already have betting licenses, while others will just team up with one of the licensed online sportsbooks in the state and bring their physical solutions on-site in a high-tier casino property instead.
Among the bidders are companies such as Hard Rock and Caesars Entertainment and Bally's and Cordish. Rush Street Interactive is also looking to build a property the state can be proud of, as per the chairman and co-founder Neil Bluhm's words.
Which VA Sports Betting Operators Are Safe?
Since sports betting is legal in Virginia, finding a sportsbook that meets specific conditions shouldn't be too difficult at all. All sportsbooks have betting licenses that make them eligible to offer wagering products on the state's territory.
To make sure this is the case, we recommend that you check for Old Dominion's state regulator's hallmark before trusting any sportsbook. As a shortcut, you can just use the table we have on this page to save yourself some of the hassles of looking around.
Any online sportsbook that does not have a license by the Virginia Lottery Board should be ignored as it doesn't meet the criteria to offer a reliable sports gambling product in the first place.
Virginia's list of operators is constantly growing, but there is a quick way to verify if they are legitimate options for you to explore or if, conversely, you ought to steer clear from them.
What Sports Betting Bonuses Are There in Virginia?
Before you place bets on sporting events at any of the available online sportsbooks in VA, it may be worth exploring the available bonus options. Virginia's sportsbooks are well-equipped to cater to any tastes, and whether you expect to find match deposit bonuses or risk-free bets, the state's licensed betting operators have you covered. Here are several types of promos to be on the lookout for:
Deposit match: In a deposit match bonus, you will be asked to place an initial amount which will then be matched, usually by 100%, and up to a pre-agreed maximum amount.
Risk-free bet: As a fair bit of incentive, you get a risk-free bet or sometimes two worth anything between $100 and $1000. The bets can be used on your favorite sports. On the off-chance you use the risk-free bet, the amount will be restored to you.
No deposit bonus: Sometimes, sportsbooks will grant you a free no-deposit bet to use upon registration. Nothing further is required from you other than completing the registration.
Odds booster: Odds boosters are mini-promotions that alter the odds for a game slightly to provide you with theoretically better payouts.
There are also specific loyalty programs to explore, so if you ever feel like sticking with the same sportsbook, there may be actual benefits to this. One last thing to be mindful of is the wagering conditions which are a very natural part of the experience and will help you play through your bonuses safely and quickly.
Problem Gambling and the Old Dominion
Legalized sports betting means responsible and safe sports betting. Virginia has made it so that you can always find help if you are experiencing a gambling problem. Sports fans are not too likely to develop an addiction as such, but once harmful tendencies surface, it's best to address them head-on.
Even though sports wagering was legalized online, giving a higher level of accessibility to gambling products, this has not stopped the state from providing consumers with a reliable care framework. To start fixing the problem, all you need to do is reach out to the right institutions, including:
National Council on Problem Gambling: 1-800-522-4700
Virginia Council on Problem Gambling: 1-888-532-3500
If you feel too embarrassed to call, you may get in touch via other channels, including email. Support groups are available in Virginia just like anywhere else, and you can get in touch with GamblersAnonymous or other organizations that host support groups and events.
Virginia Sports Betting in Summary
Sports betting in Virginia is only getting started, and already big things are expected to come out of the industry. After a strong launch and tremendous interest, with FanDuel Sportsbook securing an early partnership through its affiliation with the Washington Football Team, other online sportsbooks have cottoned on.
The fact that Virginia decided to go with an early launch prior to allowing any retail sportsbooks is the right call as the Old Dominion can already start benefiting from the tremendous interest in sports betting. If you are just as keen to place bets yourself, the opportunity is never too far from reach.
Thanks to the dedicated mobile apps available and the liberal framework that allows you to bet anywhere in the state, placing your next or even first Virginia sports wager is never too difficult.
FAQ
Can I bet legally on sports in Virginia?
Yes. Sports betting is legal in Virginia, and you can place bets on sports legally with a licensed betting operator. 
Is Bovada a legal sport betting operating in VA?
No. Bovada is an offshore sports betting operator that the Virginia State Lottery does not license. As such, Bovada is not to be trusted as a licensed operator and is best avoided.
Do I have to pay tax on sports betting winnings? 
Yes. Winnings on sports betting are considered taxable income in Virginia. You must submit this information with your annual tax form. 
Is there mobile sports betting available in Virginia?
Yes. Virginia runs a predominantly mobile sports betting-oriented industry. You can pick from the dedicated mobile and online options of brands such as DraftKings Sportsbook and FanDuel.
Can I visit a retail sportsbook and bet in person?
Not yet. Virginia still doesn't have retail sports betting venues to offer to residents. This will change with casinos already in development in Bristol, Danville, Portsmouth, Norfolk, and Richmond. 
Can I bet on US elections in Virginia?
No. Betting on politics is still not permitted in Virginia and may not be any time soon. 
Is betting on college sports allowed in VA?
Yes. However, you cannot bet on any in-state college teams. The measure is necessary to preserve the integrity of the sport.  
What is the legal betting age in Virginia?
21. Individuals who are at least 21 years of age or older can legally participate in sports betting in Virginia. 
Which is the best sportsbook in the state of Virginia? 
FanDuel Sportsbook, DraftKings, and BetMGM are considered some of the best. However, each sportsbook has its strengths and weaknesses. Explore our individual reviews to find out more.