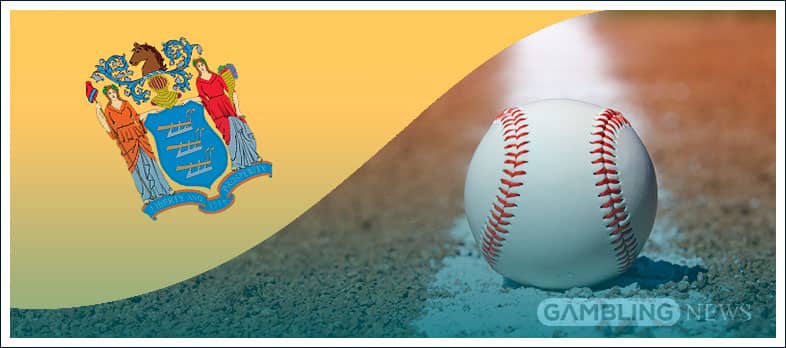 New Jersey is the absolute frontrunner when it comes to sports betting. So much that it is thanks to the Garden State's decade-long battle and significant financial spending that made it possible for the United States Supreme Court to overturn PASPA and allow sports betting in New Jersey and beyond.
The Garden State's victory was two-fold, as it allowed NJ sports betting to prosper, but in doing so it granted powers to individual states to legalize retail and in-person wagering across the entire country.
New Jersey sports betting became a fact on June 11, 2018, when Governor Phil Murphy signed Assembly Bill 4111, granting powers to the NJ Division of Gaming Enforcement (DGE) and opening the sluicegates of sports betting wagering.
Today, sports betting sites and retail sportsbooks in the state are proliferating with Atlantic City playing host to some of the most accomplished brands. The state is setting record-high sports betting handles month in and month out, and it leads the way in terms of mobile wagering with over 90% of the total sports handle placed on NJ sportsbooks coming from mobile devices.
With so much going on, finding the best online sportsbooks, or their retail counterparts for that matter, can prove a difficult matter. Not to worry, however, because we have you covered and GamblingNews has put together a comprehensive guide to everything you need to know about NJ sports betting.
Best NJ Sports Betting Sites
There seem to be so many great online sportsbooks in New Jersey, and this is precisely what we have decided to focus on. Below, you will find a list of the sports betting websites we consider some of the best the Garden State has to offer. They have all been licensed by the Division of Gaming Enforcement and reviewed by our knowledgeable sports betting experts.
Here is a list of the best online sports betting sites in New Jersey that have been reviewed and tested by our iGaming experts:
List of Online Sports Betting Operators in New Jersey
| | | | |
| --- | --- | --- | --- |
| Online Sportsbook | Land-based Partner | Tech Supplier | Launch Date |
| 888 Sport | Caesars | Kambi | Sept. 10, 2018 |
| Bet365 | Hard Rock AC | bet365 | Aug. 30, 2019 |
| BetAmerica | Golden Nugget | SBTech | Feb. 2, 2019 |
| BetMGM Sports | Borgata AC | Entain, Roar | Aug 22, 2018 |
| Borgata Sports | Borgata AC | Entain, Roar | May 14, 2019 |
| Caesars | Caesars AC | SG | Sep 6, 2018 |
| DraftKings | Resorts AC | Kambi | Aug 6, 2018 |
| FanDuel | Meadowlands | Flutter, IGT | Sep 1, 2018 |
| Fox Bet | Resorts AC | TBA | Sept. 13, 2018 |
| GN Sportsbook | Golden Nugget | SBTech, SG | Feb. 19, 2019 |
| Hard Rock | Hard Rock AC | GiG | Jan. 26, 2019 |
| PointsBet | Meadowlands | NA | Dec 11, 2018 |
| Resorts | Resorts AC | SBTech | Jan. 31, 2019 |
| SugarHouse | Monmouth Park | Kambi | Aug. 23, 2018 |
| TheScore | Monmouth Park | Bet.Works | Sept. 3, 2019 |
| Tipico | Ocean | TBA | TBA |
| Unibet | Hard Rock AC | Kambi | Sept. 10, 2019 |
| William Hill | Monmouth | TBA | Sep 1, 2018 |
| Wynn Sports | Caesars | GPGS, SG | Aug. 4, 2020 |
Latest Gambling News in New Jersey
How Does Sports Betting Work in NJ?
New Jersey, and the United States for that matter, is a bit different when it comes to sports betting. The state expects every online sportsbook to have teamed up with a land-based operator as part of its licensing conditions negotiated with the Division of Gaming Enforcement. It's good to know that each licensee, or in this case a physical property, can host up to three online sportsbooks.
As a result, every online sportsbook will have a retail shop set-up at one of the leading casino or racetracks properties in the state. You don't have to be physically present at a retail book to make a bet in New Jersey, though, so long as you are within the state borders, which is easy to verify thanks to GeoComply, or the dedicated sports betting app you get from most sportsbooks.
New Jersey has also decided against in-person registration or funding of your account. In other words, you don't have to visit the Golden Nugget or Hard Rock Atlantic City, NJ to top off your bankroll.
If you do happen to visit sportsbooks in New Jersey, though, you can still bet without registering so long as your wager doesn't surpass $10,000.
New Jersey Land-Based Sportsbooks and Where to Find Them
| | | | |
| --- | --- | --- | --- |
| Retail Sportsbook | Location | Betting Operator | Launch Date |
| BetMGM Sportsbook & Bar | Borgata | IGT | June 14, 2018 |
| DraftKings Sportsbook at Resorts | Resorts | DraftKings, SBTech | Aug. 15, 2018 |
| FanDuel Sportsbook at the Meadowlands | Meadowlands | Betfair, FanDuel, IGT | July 14, 2018 |
| Hard Rock Sportsbook | Hard Rock | GiG | Jan. 30, 2019 |
| Monmouth Park Sports Book by William Hill | Monmouth Park | William Hill | June 14, 2018 |
| Parx Sportsbook at Freehold | Freehold Raceway | Kambi | Sept. 24, 2020 |
| The Sportsbook | Golden Nugget | SBTech | Aug. 15, 2018 |
| William Hill Sports Book at Harrah's | Harrah's | William Hill | Aug. 1, 2018 |
| William Hill Sports Book at Tropicana | Tropicana | William Hill | Oct. 25, 2018 |
| William Hill Sports Book at Wild Wild West | Wild Wild West/Caesars | William Hill | July 30, 2018 |
| William Hill Sportsbook @ Ocean Casino | Ocean Casino | William Hill | June 28, 2018 |

New Jersey is a cacophony of sports betting options. The same online sportsbooks are often represented by different land-based properties, and this could quickly turn confusing. With 20-odd online sportsbooks up and running, making sense of it all can end up a little frustrating.
Don't worry, though, because GamblingNews has put together an easy-to-follow list of all sportsbooks and where to find them. In the summaries below, we have discussed in detail what to expect from the Atlantic City casinos and their sports betting skins, as well as where to find them, when they went online, and more.
Overall, the state's sports betting industry has been quite vibrant, offering plenty of healthy in-state competition and bringing a fantastic selection of sports wagering options. Out of the many properties, Meadowlands and Monmouth Park seem to hold a healthy lead ahead of other sportsbooks when it comes to total sports betting handle and revenue based on our research, citing official NJDGE numbers.
Borgata AC
Address: Borgata Hotel, Casino & Spa, 1 Borgata Way, Atlantic City, NJ 08401, United States
Online: BetMGM (online), Borgata Sportsbook (online)
Retail: Race & Sports Book, BetMGM Sportsbook & Bar
Borgata was one of the first venues in New Jersey to launch sports betting, falling behind Monmouth Park by mere hours.
The property is a prime choice for those who visit Atlantic City to have a bit of sports betting fun or are locals who prefer to make bets in-person at the dedicated retail sportsbooks, Borgata's Race & Sports Book, and BetMGM's Sportsbook & Bar.
Both retail sportsbooks are excellent choices you will definitely enjoy. Here are some of their key features:
BetMGM Sportsbook & Bar (AKA Moneyline) – Seating for 144 people, 17 large monitors and a 40-feet-by-11.5-feet video wall. Full-service food and beverage menu available.
Borgata's Race & Sports Book – Seating for 100 people, 10 betting windows, and individual monitors at most of the seatings. Self-serving kiosks and refreshment services available.
Apart from visiting these sportsbooks, both of which resemble a sports bar, you can also opt for the digital skins and place your bets remotely. Mobile sports betting handle is leading the way in New Jersey, and this is very likely to remain the case as long as there is any sports wagering going.
Resorts Atlantic City
Address: 1133 Boardwalk, Atlantic City, New Jersey, US
Online: Fox Bet, DraftKings, Resorts
Retail: DraftKings Sportsbook
Resorts Atlantic has been one of the early adopters of legal sports betting in New Jersey. The venue hurried up and struck a deal with DraftKings and SBTech to operate a number of sports products, including in-person, online, and mobile wagering markets.
Resorts AC is the oldest hospitality property in the city and opened back in 1904 as the Chalfonte-Haddon Hall and the casino arrived in 1978.
The retail sportsbook is a proper neat affair, with a 15-foot video wall and 18 betting kiosks. There are five betting windows and you can benefit from a live odds feed for additional comfort, and a way to up the ante for your in-play betting sessions.
Meadowlands
Address: 1 Racetrack Drive, East Rutherford, NJ 07073, US
Online: FanDuel, PointsBet
Retail: FanDuel Sportsbook
FanDuel Sportsbook at Meadowlands is a fine property, with a strategic location close to New York City which opens up access to new sports betting venues. The Meadowlands sprawls on 10,000 square feet and hosts three bars.
There is a VIP area and 100 dedicated 4K HDR TVs making sure you never miss out on any of the New Jersey sports action and also have a comfortable sports bar to kick back at. FanDuel announced that it is preparing to open a second sportsbook in Bally's Casino.
Hard Rock AC
Address: 1000 Boardwalk, Atlantic City, NJ, US
Online: Hard Rock Sportsbook, Bet365, Unibet
Retail: Hard Rock Sportsbook
The Hard Rock Sportsbook is an institution in itself offering a sizable betting space sprawling on 3,800 square feet, 50 seats, and 60 dedicated TVs adding up to a fantastic experience that will keep even the fussiest sports fan happy and content.
Just as well, there is a bar where you can have a drink with your friends or fellow sports fans and discuss whatever sport it is you enjoy. The sportsbooks run extensive coverage of all major competitions and offer a worthwhile sports wagering experience.
Monmouth Park Sports Book
Address: 175 Oceanport Ave., Oceanport, NJ, US
Online: William Hill, The Score, Play SugarHouse
Retail: Monmouth Park Sports Book by William Hill
If there is one sportsbook in New Jersey that is the whole package, that must be Monmouth Park. Monmouth Park is an accomplished racetrack that incidentally attracts some of the biggest names in NJ online sports betting.
The property has sold all of its three licenses to interactive betting firms, including William Hill, Play SugarHouse, and The Score. The retail book by William Hill is a state-of-the-art affair decked out with all the bells and whistles that make your online sports betting experience worthwhile.
What's in for you? You get to visit a proper betting venue where sports are bet on quickly and the sports betting conversations keep you on edge in case you miss some valuable piece of info. Monmouth Park is definitely an excellent stop if you insist on placing bets in-person.
Freehold Raceway
Address: 130 Park Ave, Freehold Township, NJ 07728, US
Online: N/A
Retail: Parx Sportsbook
Freehold Raceway goes all the way back to 1853 and focuses on horse racing. Yet, with the addition of Parx Sportsbook, the facility has advanced to cater to slightly different needs, welcoming NJ sports bettors in droves. Presently, Freehold is one of three active racetracks in the Garden State, along with Meadowlands and Monmouth Park.
Golden Nugget
Address: 600 Huron Ave, Atlantic City, NJ 08401, US
Online: Golden Nugget Sports, BetAmerica
Retail: The Sportsbook
The Golden Nugget is one of the places to be in Atlantic City if you are looking for a good New Jersey sports betting experience. The retail book known simply as "The Sportsbook" sprawls on 2,500 square feet and has replaced a now-defunct poker room.
Last we checked, there were over 105 dedicated TV screens making sure that you never miss a single moment that can just as well turn the tides of your in-play betting. There are nine self-serving kiosks as well as four betting windows
The Golden Nugget offers you betting in-person on over 14 sports and you can bet on both pre-match as well as live games. To really step up your experience at the Nugget, though, we recommend you hit the Online Sportsbook instead. There, you will find quite a few awesome NJ sports betting features, including:
Daily Odds Boosts (or Golden Lines)
Parlay Boost
Match Tracker
There is also a $50 risk-free bet that is part of the welcome offer, so definitely one of the New Jersey sportsbooks you don't want to miss out on. As a small oddity of the experience here, you won't be able to place a bet on the Houston Rocks. Both the team and property are owned by Tilman Fertitta.
Harrah's
Address: 777 Harrah's Blvd, Atlantic City, NJ 08401, US
Online: License shared with Caesars
Retail: William Hill Sports Book at Harrah's
The State of New Jersey has a lot to offer when it comes to William Hill sports betting options. The sportsbook by William at Harrah's is no exception. The venue is a premium retail sportsbook space where you can enjoy 3,800 square feet of facilities tailored to the needs of bettors.
The walls are all decked out with LED TV screens for maximum comfort and an immersive sports betting experience. Besides, you will get a good bite thanks to AC Burger Company (ACBC), the food service that promises to keep your belly full.
If you are all about having some dedicated fun time at one of Atlantic City's premier sportsbooks, booking the Fan Cave might be the right choice for you. Otherwise, you may reserve a seat and enjoy one of Atlantic City's finest sports betting experiences.
William Hill is a quality sports betting firm. In September 2020, the company's American business was bought up by Caesars Entertainment, the company that was formed earlier as part of a merger deal between Caesars and Eldorado Resorts.
Tropicana
Address: 2831 Boardwalk, Atlantic City, NJ 08401, US
Online: William Hill
Retail: William Hill Sports Book at Tropicana
Here comes yet another retail sportsbook by William Hill designed to bring cheer to whoever enjoys land-based sports betting in NJ. Tropicana goes a fair bit back in time as well and first opened all the way back in 1981.
William Hill's own crack at sports betting didn't arrive until September 1, 2018. That is the launch date for the online sportsbook and its land-based alter ego.
Now, if you are keen on the real estate details, it suffices to say that the property changed hands to Gaming and Leisure Properties. Today, it's Caesars Entertainment that has an operational license over the William Hill retail betting space.
For its part, the venue is a sterling NJ sportsbook. It's one of the largest options Atlantic City has to offer with 180 seats, a 250-square-foot odds board, and numerous LED screens that allow you to conveniently follow the sports action.
Do you feel keen on reserving your seat so you can bet on sports without having to worry about a thing in the world? Make sure to call Tropicana at tel.:609.340.4022. Tropicana William Hill is definitely of our retail spaces to bet on sports in the whole of New Jersey.
Wild Wild West
Address: 3330 West Tropicana Avenue, Paradise, Nevada, U.S.
Online: N/A
Retail: William Hill Sports Book at Wild Wild West
This is the largest sportsbook in New Jersey. It has a formidable retail space with some 15,228 square feet allocated to sports fans who wish to place a wager or kick back in a proper sports bar. The central piece of the venue is a 98-feet-by-18-feet LED TV.
The sportsbook can host over 110 people and the Fun Caves are once again a signature style of the William Hill sportsbook experience. You can book these private nooks and crannies for anything between 16 and 24 people and have a blast betting.
The book is operated by Caesars and it features all the works, including Xbox consoles, table service, and food brought to you by Guy Fieri's Guy's Bar-B-Que Joint.
Ocean Resort Casino
Address: 500 Boardwalk, Atlantic City, NJ 08401, US
Online: Tipico
Retail: William Hill Sportsbook at Ocean Casino
Ocean Resort Casino had a fresh lease of life when it was rebranded and reopened in June 2018 and it quickly expressed readiness to host a retail sportsbook. Not long after, this happened with William Hill agreeing to run a state-of-the-art betting lounge to the benefit of visitors and guests.
If you are looking for a slightly more dedicated experience, you can book a Skybox Suite and share in the sports betting experience together with up to ten of your friends.
Professional Sports Teams from New Jersey
New Jersey is home to many professional sports teams and as such, there is plenty of interest in the betting side of things as well. Part of the reason why the Garden State is posting a record-high handle is the fact that many local franchises compete on a national level and are considered some of the best in their respective field. Some of these names include but aren't limited to:
New Jersey Devils (NHL)
New York Giants (NFL)
New York Jets (NFL)
New York Red Bulls (MLS)
New York Yankees (MLB)
Brooklyn Nets (NBA)
New Jersey has a long and proud tradition in sporting contests, and bringing legal sports betting online was a step forward for the world of sport in the state.
The state is already outstripping Nevada in terms of total handle, and definitely in terms of online sports betting, owing to its tradition in various sporting contests as well as a well-developed network of sports franchises and partnerships.
What Sports Can You Bet on in NJ?
The New Jersey sports betting ecosystem is mature enough to take on every popular sports contests out there. A lot of attention is paid to American sports, naturally, but some international coverage is also shaping up.
Surprisingly, table tennis was one of the strongest performers in 2020 and every online sportsbook makes sure to have a sizable share of the market covered. The betting options here include:
Football
Baseball
Soccer
Hockey
Basketball
Golf
Martial arts
Motorsports
New Jersey is also running markets on political races as well as the Academy Awards, which were approved by the DGE in 2019. In 2020, the regulator authorized online sportsbooks to begin accepting wagers on esports as well as Russian and Ukrainian table tennis, which surprisingly drove strong results, and has remained a popular market.
Other sports include tennis and numerous college sports betting events, including on the NCAAB and NCAAF which are both immensely popular within the state.
It's perfectly fine to bet on college sports in the Garden State, which is one of the reasons why it has been pulling ahead so much with its total handle and revenue.
Should I Bet on Specific Sports?
To master sports betting in New Jersey, you have to ask yourself, what are the sports you understand best? Since the Garden State offers access to a world of sporting contests, it's best that you not get too distracted by events you are not fully familiar with.
Most sports bettors prefer to stick with teams and sports they understand and have been following for a while. In purely entertainment terms, going outside of your comfort zone is perfectly fine, so long as you approach your wagers with consideration and caution.
In-Play and Live Betting in New Jersey
To add to the thrill of wagering contests, New Jersey has authorized all sorts of in-play bets, allowing you to bet during events. You will be able to place bets as NFL and NBA games unfold and have multiple selections at the same time.
The Garden State plays host to some of the most advanced online sportsbooks, making it very easy to benefit from a state-of-the-art sports betting platform that allows for easy and intuitive in-play wagers.
Even better, you may place bets from an app, adding to the ease-of-use of the sportsbooks and in-play contests.
The Best NJ Betting Apps
New Jersey hosts some of the best sports betting solutions not only in the country but also in the world. Venues such as Monmouth Park, Golden Nugget, and Hard Rock host the most accomplished retail sportsbook operators.
Yet, the state's true sports betting prowess lies in the variety of betting apps that make it easy to place a wager quickly and intuitively. NJ best sports betting apps include accomplished brands such DraftKings, FanDuel, Fox Bet, Unibet, Caesars, William Hill, BetMGM, and others.
In each case, the apps work great with any iPhone and Android device and add to a great online sportsbook experience.
How to Place Sports Bets in New Jersey?
Are you just getting started with NJ online sportsbooks? It's actually very easy to get started with wagering on sports in New Jersey and what you have to do is follow our simple four-step guideline to proven sports betting success
#1 Choose an Online Sportsbook
Your first job is to pick a sportsbook you can enjoy. Make sure it's licensed by the DGE and that it's operating legally in the state. Our recommendation is to choose a site that brings you the best benefits in terms of betting odds and markets.
#2 Sign up and Make a Deposit
You are almost there. To get started, you need to sign up for any of the New Jersey online sportsbooks that you feel fit your needs. Picking one first is best. You will be asked to fill out your private information, including the last digits of your social security number.
The registration process asks you to confirm that you are of the legal gambling age, which is 21 for New Jersey. Once your account is set up, you can now head to the cashier section and place a deposit.
#3 Verify Your Account Information and Location
Next, you will have to download GeoComply, a piece of tech that will verify that you are indeed in the state of New Jersey when registering and playing. You may not access NJ-based sportsbooks from beyond the state line.
It's possible however to facilitate your registration process with the same sportsbook in another state. If you access a sportsbook from your phone, you can just allow an app to track your location, and you won't have to download GeoComply.
#4 Make Your Bet
Finally, you are almost there. What you need to do next is pick the sports you wish to bet on, select the lines and odds you are the happiest with and punch in the bet amount. Submit your bet and let events decide the outcome. And, just like this, you have made your first New Jersey sports wager.
What Kind of Bets Are There?
There are many bet types in NJ online sports betting, which is good news for anyone who wishes to place a valuable wager. Thanks to the market variety, sports fans will always have an option. Popular betting options here include:
Moneyline
Point spreads
Over/under
Parlays
Propositions
Futures
Online sportsbooks in NJ will usually feature all of these and possibly more. The selections are entertaining in their own way. Some sports-specific bets do exist, though, but we will get to these in a moment. First, let's explore the main betting archetypes.
Moneyline
The Moneyline is the simplest of all bets, and yet it's an American way of displaying odds. Most other countries stick to a decimal format, but the moneyline has made sense for us, perhaps even more so than decimals.
Let's say you are betting on the New York Jets, and the odds are displayed as (-120). The sportsbook is basically telling you that the Jets are the favorite here. You need to spend $120 for a chance to win back $100.
When a team is less likely to win, i.e. the team is an underdog in a sports parlor, the odds are displayed as a positive coefficient, i.e. (+150). This means that you can expect $150 for every $100 you bet. However, this is on the condition that your team wins.
Point spreads
New Jersey sports sites and retail books will all offer point spreads. In a way, this is not unlike a "handicap" bet. Let's say you are betting on the Brooklyn Nets in New York to win +4.5. This means that the Nets must close the game by at least a 4.5 point difference.
So, if the Brooklyn Nets beat the Memphis Grizzlies 116 to 111, then the team has covered the spread, and you will get your payout. It is quite simple, isn't it?
Over/under
Over/under is also referred to as totals. Here you no longer bet on individual team performance. Well, not too much. Rather, an online sportsbook expects you to successfully predict if the team will go over or under a certain pre-determined number. If the New York Jets and New York Giants were to face off, would they score over 50 or under 50 points?
What about the Rest of the Bet Types?
Just as you imagine, there are more types of bets to explore! Parlays are a unique type of wager, where you consider multiple selections. Sportsbooks in New Jersey will always have parlays, and this is honestly fantastic news.
To get parlays right, you need to guess every single selection on the ticket, although sometimes you can cash out early via in-play or live sports betting, too. Parlays have a great yield, albeit they do come with a much higher risk factor. The good news is that NJ sports betting sites definitely have this type of wager.
Proposition bets are another popular option. They are basically a "proposal" online sportsbooks make. "How many touchdowns will Russel Willson throw?" is one good example, but the proposition conditions are unlimited.
Or, if not unlimited, then you at least have hundreds of possible choices. Last but not least, we have future bets. Futures are basically you betting on the outcome of a competition. Who will win the 2020/2021 East and West Conference in the NBA?
Futures are a bread-and-butter part of the NJ sports betting landscape, and a lot of bets are resolved around the time a major competition ends.
Sports Betting Partnerships in New Jersey
For the longest time, sports leagues were opposed to the idea of NJ sports betting. They said that to legalize sports betting was to end the integrity of the game. Many requested something known as "integrity fees," to keep the game clean, but few actually came up with an action plan on how the money from such fees would be used to achieving this end.
Nevertheless, the idea was dropped, but partnerships between commercial operators and sports teams did form. Today major sports leagues in New Jersey have close ties with commercial operators such as William Hill, MGM Resorts, and others, and that is not a bad thing. For your comfort, we have listed existing partnerships.
The list is prone to some changes and will be updated over time. First, let's take a look at the leagues and their sports betting partners in the state
| | |
| --- | --- |
| Leagues | Betting Partners |
| NBA | DraftKings, Fox Bet, FanDuel, MGM Resorts, William Hill |
| NHL | FanDuel, MGM Resorts, William Hill |
| MLB | Fox Bet, FanDuel, DraftKings, MGM Resorts |
| NFL | Caesars |

There are also a number of teams in the state that have agreed to team up with sports betting operators in pivotal business alliances. Here are the currently active partnerships between NJ-based sports teams and betting operators:
| | |
| --- | --- |
| Teams | Betting Partners |
| New York Jets | MGM Resorts, 888 |
| Philadelphia 76ers | Caesars |
| New Jersey Devils | Caesars, FanDuel, Unibet, William Hill |
| Philadelphia Eagles | DraftKings, Fox Bet |
| New York Giants | DraftKings |
The general consensus is that betting on sports a force for good, and the legalization of the market has made it possible to retain millions of tax dollar in the state, which is an added benefit of the Garden State's relentless pursuit of regulated market conditions not just for itself but the entire country.
Are Daily Fantasy Sports a Thing in New Jersey?
Being at the forefront of sports betting, New Jersey naturally allows daily fantasy sports (DFS) as one of the 43 states to do so in the country. Prior to making mainstream sports wagering legal, fans had to turn to DFS as a safer option. The Garden State is host to two of the biggest fantasy sports operators in the country that is the DraftKings Sportsbook at Resorts and FanDuel.
If you are looking for a slightly different wagering experience altogether, daily fantasy sports may just be the thing you have been after. DFS gives a lot of flexibility and is arguably a highly-entertainment segment of the legal sports wagering market – one that certainly deserves your time, effort, and arguably money.
New Jersey's Market Continues to Grow
There seems to be no stopping sports betting. New Jersey is a perfect example of how big the industry can be, and the Garden State's increasing handle and ability to adopt new markets serves as an inspiration that whatever you thought possible about betting in the USA is proving to be a little different than we expected.
Since 2018, legal sports betting has been a buzz word in the United States, and it's going to be the same. The outlook is that New Jersey will continue to develop its online sportsbook ecosystem, adding new markets and betting opportunities. That is good news.
FAQ
Is FanDuel Sportsbook available in New Jersey?
Yes, you can access FanDuel Sportsbook in New Jersey. The sportsbook is available online, but you may also visit Meadowlands and enjoy the retail FanDuel betting experience instead.
What's the legal betting age in NJ?
21. To participate in sports betting contests in New Jersey legally, what you need to do is meet the minimum betting age which is 21.
Are there betting apps I can use in New Jersey?
Yes, William Hill, DraftKings, and FanDuel Sportsbook all use dedicated apps, but so do all online sportsbooks in the state.
Do NJ online sportsbooks offer bonuses to new players?
Yes, all betting sites in New Jersey will extend some sort of bonus to sports fans. Online betting is predicated on the institution of exclusive promotions. Free bets, a sign-up offer, risk-free bets, and others are all part of the offer.
Is there a DraftKings Sportsbook in NJ?
Yes, DraftKings is one of the main NJ sports betting sites available both online and as a retail venue via DraftKings Sportsbook at Resorts.
What are the best New Jersey sports betting sites?
FanDuel, BetMGM, William Hill, and DraftKings Sportsbook tend to be the premier New Jersey sports betting options. Players may visit most of these brands in person at their retail venues or opt for online play, which now accounts for over 90% of the total betting handle in the state.