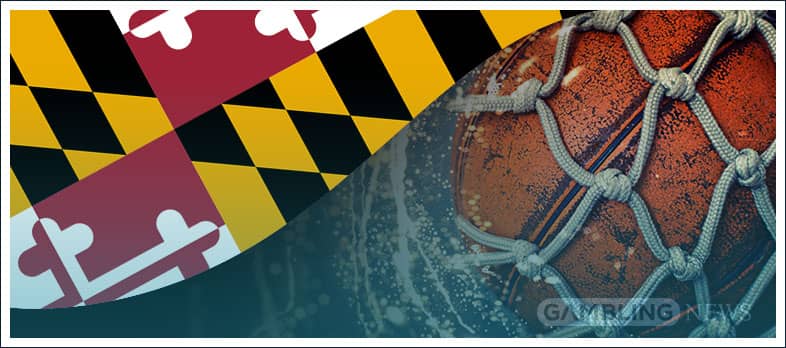 Maryland is officially a sports betting state. Thanks to a sports betting bill passed during the 2021 legislative sessions and signed into law by Gov. Larry Hogan, sports betting is indeed coming to the Old Line State. Maryland sports betting will take place in-person and online, giving residents full access to legal sports gambling options to enjoy.
In fact, sports betting in Maryland is an important step forward for the entire industry as the state's 6 million residents are some of the country's most passionate sports fans. This is about right as the state plays host to the Baltimore Ravens and the Orioles, and not least, there is a lot of support going for the Washington DC metro area franchises, which are more or less considered a part of the state's own sports fabric.
To better understand what to expect from legal sports betting in Maryland, we have prepared an extensive review of the current state of affairs, upcoming sports wagering opportunities, brands, bonuses, popular sports, and more.
Is Sports Betting Legal in Maryland?
Yes. Sports betting was legalized in May 2021, marking the end of the legislative session and allowing the state to quickly move into expanding sports wagering opportunities. Maryland is hoping to bring everything up online for the NFL season or, at the very least, the Super Bowl and March Madness in 2022.
Whether this will be the case will depend on how fast regulators translate the sports betting bill signed by Gov. Larry Hogan into a binding framework for the industry to operate. With final details in the process of thrashing out, there are many promising sportsbook brands to look forward to.
Are Online Sportsbooks Coming to Maryland?
Yes. Maryland sports betting is going to take place online as well as in person. Betting on professional sports will be highly accessible from an online sportsbook as well as a physical location. This gives residents the unique opportunity to shop around for odds and stick with licensed operators who bring them the best possible market conditions.
So, the question is, which retail and online brands will apply for licenses from the Maryland State Lottery and Gaming Control Commission? There are actually quite a few good picks we can talk about even before any official news has been dropped:
DraftKings Sportsbook: DraftKings comes with a distinct variety of markets and competitive fixtures, able to cater to every specific preference that sports fans in Maryland may have when it comes to sports wagering.
FanDuel Sportsbook: FanDuel has the highest share of the market historically, and as such, it would be able to expand an impressive selection of fixtures and odds and often cut into markets promoted by rival companies.
William Hill Sportsbook: Rallied under the Caesars Entertainment banner, William Hill is an expert in retail and online sports betting, giving the brand a unique way to communicate with sports fans of all ages.
PointsBet Sportsbook: PointsBet may have started as a horse racing organization offering some of the best sports betting odds on the ponies, but the company has transitioned to provide bettors with outstanding opportunities in the mainstream betting market.
BetRivers Sportsbook: Launched by Rush Street Interactive, BetRivers is another company that operates exclusively in the U.S. and has an advanced promotional and rewards system to make your time worthwhile.
Barstool Sportsbook: Barstool is a unique operator that was born out of social media frenzy and editorial reporting on sports. Today, the sportsbook is one of the most significant interactive wagering actors in the United States, and a Maryland entry is highly anticipated.
Each of the above sports betting operators comes with a distinct set of offers, features, and focus on sports. You can expect these sportsbooks to be capable of delivering a spot-on betting experience that will translate into worthwhile wagers and a high satisfaction rate.
Not least, all of these operators would hold licenses that allow them to offer legalized sports wagering products and be the best options state residents looking for online sportsbooks or retail venues have on their hands today.
Latest Gambling News in Maryland
Maryland Sports Betting Mobile Apps
Naturally, Maryland has decided to go ahead with online sports betting, and this means that mobile betting apps are a natural part of the gambling landscape in the state. That is not at all surprising when considering that the bulk of sports bets placed nationally are coming from mobile devices, in those states at least where remote betting is allowed.
Online sports betting gives sports fans greater control over how they follow odds, sports events and manage their bets in real-time. Apps are a natural extension of the remote gambling experience, offering sports fans a more personalized and tailored approach.
The app allows you to scoop up a bonus or a promotion even when you are on the go, and you can always look in on what the latest odds or news are. Mobile betting just adds a quality-of-life feature to the overall landscape, and with the best sportsbooks joining in Maryland, so you can expect tons of awesome remote betting opportunities brought to your fingertips!
How Are Sportsbooks Claiming Licenses in Maryland?
All licensing agreements in Maryland will be controlled by the Maryland State Lottery & Gaming Commission. There will be a total of 10 Class A licenses, 30 Class B licenses, 60 mobile licenses, giving Maryland a really busy landscape when it comes to sports gambling options.
With a lot of applicants coming down the road and a lot of room to fill up, it's easy to see why Maryland is bound to be quite busy in terms of sports betting. Taxed at 15%, sports betting should contribute about $17 million on average every year to the state's budget for the period through 2026 at the very least.
The 10 Class A licenses will be distributed to six Maryland casinos, with three going to professional sports teams and their home arenas and one allocated to the Maryland Jockey Club. Maryland has picked a very liberal approach towards bringing sports betting online in the state, and that is good news.
Having so many opportunities and licenses means that betting in Maryland will be off to a very competitive start. Sportsbooks will have to do their utmost to secure market share, seek closer partnerships with sports teams, and pick their alliances carefully.
Naturally, any sportsbook that teams up with the Baltimore Ravens or Baltimore Orioles will gain an immediate boost in exposure and visibility in the Old Line State.
Actually, there are already partnerships between teams and gambling firms in Maryland, which should not surprise anyone, really.
Sports Betting Partnerships and Maryland Teams
Visibility is important to every sportsbook that is trying to enter the state. With many licenses to go around, filling in the right slots will obviously not be an issue for retail and online sportsbooks. What remains a challenge is to make your offer distinguishable from the rest and adding value to your product. The most efficient way to do this to date seems through striking a partnership with a professional sports team, which is what some companies have done already.
The Ravens have signed a partnership with the Horseshoe Casino Baltimore as their official casino sponsor, and the team even has an official esports partner in the face of the Esports Entertainment Group (EEG).
Meanwhile, FanDuel is teaming up with the Washington Football Team, and so far, partnerships in the state are going strong. The one that is still waiting for a sportsbook to show interest is the Baltimore Orioles.
What Casinos Host Sportsbooks in Maryland?
While Maryland residents will almost exclusively focus on online sportsbooks to have their daily fill of sports betting action, landmark betting events will always pull the community together in any of the six casinos that are expected to create accommodating sports betting lounges, featuring good food, drink, and comfortable amenities. Here are the addresses and locations of the six casinos that are most likely to secure a betting license or have already done so by reading this.
Hollywood Casino Perryville
Address: 1201 Chesapeake Overlook Pkwy, Perryville, MD 21903
Phone: +1 410-378-8500
Hours: 24/7
Horseshoe Casino Baltimore
Address: 1525 Russell St, Baltimore, MD 21230
Phone: +1 844-777-7463
Hours: 24/7
Maryland Live! Casino & Hotel
Address: 7002 Arundel Mills Cir #7777, Hanover, MD 21076
Phone: +1 443-842-7000
Hours: 24/7
MGM National Harbor
Address: 101 MGM National Ave, Oxon Hill, MD 20745
Phone: +1 844-646-6847
Hours: 24/7
Ocean Downs Casino
Address: 10218 Racetrack Rd, Berlin, MD 21811
Phone: +1 410-641-0600
Hours: 24/7
Rocky Gap Casino Resort
Address: 16701 Lakeview Rd N.W., Flintstone, MD 21530
Phone: +1 301-784-8400
Hours: 16701 Lakeview Rd NE, Flintstone, MD 21530, United States
Sports Teams Arenas Hosting Betting Facilities
As explained before, brick-and-mortar sportsbooks are coming to the state through a number of Class A and Class B licenses. The sports arenas to host a sportsbook include but aren't limited to:
M&T Bank Stadium, home of the Baltimore Ravens
Camden Yards, home of the Baltimore Orioles
FedEx Field, home of the Washington Football Team
Pimlico and Laurel Park operated by the Maryland Jockey Club
In addition to this, there will be other venues holding a license, such as the Maryland State Fairgrounds, commercial bingo halls, and off-track betting parlors or OTBs.
What Sports Are Popular to Bet on in Maryland?
As you can imagine, there are dozens of sports out there, and Maryland sports betting will feature them all, courtesy of the dozens of licenses available! While niche and margin markets will be established by each sportsbook separately, the mainstays of sports betting will always be there. Approved sportsbooks will go after the main market options, such as major leagues, including the NFL, MLB, NBA, MLS, and NHL.
Americans have no small appreciation for college sports as well as motorsports, MMA, boxing, NASCAR, tennis, and golf, making for a diverse selection of opportunities when it comes to picking a market that you would want to explore. While sports will more or less always coincide on the surface, the way sportsbooks construct their available markets will be what ultimately sets them apart from one another.
Type of Sports Wagers to Place in Maryland
To get the most out of your experience betting on professional sports teams in Maryland, you will need to know what betting types are available in the first place. Well, Maryland sports bettors will be in no shortage of excellent betting types that will boost your experience and allow you to enjoy your wagering whether you turn to retail or mobile options to do so.
So, what are the wagers that Maryland residents will bet on, whether it concerns a major league or some niche event taking place in the country or abroad? The list goes as follows:
Moneylines
Points spreads
Under/over
Propositions
Future
In-play
Teasers
Pleasers
Parlays
Each of these categories brings unique opportunities to place a winning wager. Single-event betting is naturally allowed by the state, replacing the much less favorable pari-mutuel system that has long been the only one available in non-regulated markets.
An important win for the state is that its mobile and retail sportsbook operators will accept wagers on college events, which means they will be able to drive additional revenue. The NCAAF and NCAAB are two significant events on the calendar, making Maryland sports betting even more lucrative for the state.
The College Bowls and March Madness are definitely excellent opportunities to place any type of wager on. You will find that Moneylines and Futures are generally the two simplest types of bets you can place.
If you want to bet outside of the box, you will find online sports betting even more entertaining. Props create unique betting conditions for each event, and while there will be some overlap between sportsbooks, some companies are just much better at coming up with original markets.
In-Play and Live Maryland Sports Betting
One of the most intriguing aspects of MD sports betting is the opportunity to place a live wager while a game is taking place in real-time. Live betting wasn't always as popular and certainly not when the industry first became available across the United States in 2018.
However, the implementation of powerful data feeds, and optimization of the 5G network has led to higher demand for this specific type of online sports betting. In fact, one of the main reasons why Maryland is likely to be a mobile sports betting state is because the majority of punters would much rather be able to place an in-play wager.
In-play wagers have a much higher risk-reward ratio which is another characteristic part of their appeal. You can have numerous sub-markets placed on a live betting selection, too, with the wagers running on individual players' performances or teams.
You can also use a powerful option known as "cash-out" to conclude a live sport betting market before the bet has been resolved, giving you even more control over your betting experience.
What Teams Can You Bet on from Maryland?
All of them. There really aren't any restrictions to stop you from supporting one team or another. Whether you pick franchises from the state of Washington D.C. or from some other jurisdiction that is entirely up to you, generally speaking, Maryland residents will have a strong affinity with some local franchises, and this is a fact.
For example, you can expect a fair bit of the sports betting action to be heading in the way of the Baltimore Ravens (NFL), Washington Football Team (NFL), and Baltimore Orioles (MLB). Interestingly sports fans like to support teams from Washington D.C., and this includes the Washington Nationals (MLB), D.C. United (MLS), Washington Wizards (NBA), Washington Capitals (NHL).
Speaking of college sports, there are a few franchises to pick from, but most notably the Maryland Terrapins. College betting is a huge win for Maryland lawmakers and sports fans as it allows the state to curb the influence of offshore sportsbooks on college sports.
What Sports Betting Events Are Big in Maryland?
And so, having many great teams and markets to pick from, you probably want to know what some of the state's biggest events are. Well, there are plenty of sporting events you can place a wager on, and all licensed operators will cover them.
Whether you are looking to bet a Moneyline or a Future, you can rest assured that Maryland's online sportsbook operators have you covered from top to bottom. The events that the state's "bookies" will feature will include:
Super Bowl
March Madness
College Bowls
Stanley Cup
Daytona 500
Baseball Worlds
Wimbledon
PGA Tour Majors
There are many worthwhile events you can look forward to the entire year, and Maryland sports betting is perfectly capable of delivering in every case. Naturally, you will see a lot of local events and contests held in-state, and those will be something you will also want to place a wager on.
Is Daily Fantasy Sports Available in Maryland?
A fun fact about Maryland is that the state was the first state to actually pass legislation that specifically named daily fantasy sports betting or DFS as legal sports betting market in 2012. Today, FanDuel and DraftKings are both available as fantasy online sports betting firms, but they are also expanding into traditional wagering markets too.
FAQ
Is sports betting in Maryland legal?
Yes. Since 2021, sports betting is legal in Maryland. A bill was passed in May 2021 and signed into law by Gov. Larry Hogan.
Who regulates sports gambling in Maryland?
The Maryland State Lottery and Gaming Control Agency. The regulator is tasked with collecting tax, issuing licenses, and ensuring a fair sports betting environment for consumers.
Is mobile sports betting in Maryland available?
Yes. Mobile sports betting is fully available in Maryland. There are 60 mobile licenses to go around, making the state one of the best places to bet from your Android and iOS devices.