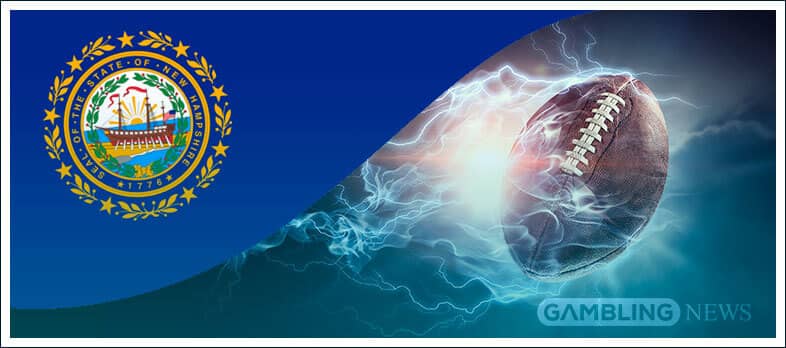 New Hampshire sports betting became legal on July 12, 2019, when Governor Chris Sununu signed HB 480 into law, creating a new model for running sports betting businesses in the United States.
Since the state does not have casinos, the bill came up with a semi-monopolistic infrastructure that gives New Hampshire exclusivity over online sports betting, but not completely.
In fact, the New Hampshire sports betting ecosystem is modeled after New Jersey and Nevada, even if it resembles elements of the District of Columbia.
DraftKings is presently the only sportsbook that opened doors on December 30, 2019, and launching in what is one of the newest betting states in the country, yet to develop its full potential.
The company has a partnership with the New Hampshire Lottery, which regulates the industry and collects tax revenue. Here is all you need to know about legal sports betting in NH.
Our Recommended New Hampshire Online Sportsbooks
Here is a list of the best online sports betting sites in New Hampshire that have been reviewed and tested by our iGaming experts: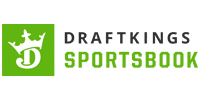 DraftKings Sportsbook
20% up to $1000
Online Sports Betting in New Hampshire
New Hampshire online sports betting is a fact. Since the state legalized online betting and DraftKings Sportsbook launched a mobile and online product, residents have had the opportunity to place bets on numerous sports events.
New Hampshire, though, is moving to a more liberalized gambling industry insofar as sports betting is concerned. Since the beginning of 2021, Tim Lang has been pushing for a new bill, HB 330, which he hopes to push through and lead to the legalization of Tier II wagering in retail locations.
Mobile sports betting can benefit from more operators, but the sportsbook – that is DraftKings – secured an exclusivity contract with the NH Lottery, agreeing to pay 50% of the betting revenue back to the state in exchange for a sort of monopoly over the market.
That is not to say that residents are missing out when it comes to sports wagering options. So far as betting apps go, DraftKings' is spot-on, and you have a number of worthwhile competitions to wager on.
In theory, though, there should have been five online sportsbooks and ten physical betting locations established across the state to help create a more diverse selection.
New Hampshire is, of course, partly constrained from its population with just 1.36 million state residents.
This does make for a rather smaller-than-usual online betting industry, similar to Rhode Island. This has not stopped New Hampshire from collecting around $45 million a month throughout 2020, though.
Latest Gambling News in New Hampshire
What Sports Can You Bet on in New Hampshire?
In terms of available online betting odds, New Hampshire fares well, courtesy of DraftKings and the website's dedicated betting arm. There are numerous markets you can bet on both on retail sports betting since DraftKings is now running two retail books and, more importantly, on the DraftKings sportsbook app.
As such, online betting in the state comes down to old familiar markets, and numerous ones at that. All American favorites are added and covered carefully to provide fans with a flexible enough offer. These markets include:
Baseball
Basketball
Golf
Football
Hockey
Other worthwhile selections include Australian rules, cricket, cycling, darts, and handball, along with MMA, motorsports, rugby league, soccer, table tennis, volleyball, and more. All markets are optimized to provide a spot-on sports betting experience in line with state lottery guidelines.
You have a selection of fixtures to choose from and bet on, making for a flexible overall betting session, too. New Hampshire allows for numerous betting variations, including Point Spread, Total Points, Moneyline, and other options, including but not limited to:
Game Lines
Player Props
Player Parlays
Halves
Quarters
Game Props
Team Futures
These selections may change a little depending on the online sportsbooks covering the events and the sports you bet on.
This brings us to odd pricing, which is well-done, but admittedly New Hampshire residents need to stick with just the online odds brought on mobile by DraftKings. This will change soon enough.
Live NH Sports Betting: Can You Bet on In-Play?
Live in-game betting is part of the sports betting ecosystem in New Hampshire, and this is a good thing. Variety leads to more competitive markets, and the in-play options available at online sportsbooks in NH are well worth mentioning.
The state allows for various selections that cover games currently in progress where the odds are dynamic and arguably more rewarding. All sportsbooks that have a legitimate license to operate in New Hampshire naturally extend such.
DraftKings Sportsbook, for example, runs a substantial chunk of live odds, covering soccer, football, basketball, baseball, hockey, and any other significant event that generates sufficient interest.
Once again, the available odds and lines will vary significantly from one sport to the next, and depending on who is playing. For basketball, you may get 1st half bets, but then again, things can get pretty wild with tennis where you will be choosing from:
Point by Point
Game by Game
Tiebreak Winner
Game Correct Score
Game Spread, Listed Set
Total Games
Listed Set Winner
Naturally, basketball has many more markets to offer, and so do all other sports that are a feature in the available live odds markets in New Hampshire.
It just comes down to every particular game, but one way or another, as long as there are sports going on around the world, you will be able to bet on them in New Hampshire.
How to Get Started with Sports Betting in New Hampshire
To bet on sports in the state, all you need to do is to be of the legal age, which is 18. Legal sports betting is thus accessible to sports bettors who are keen to get in on the action as soon as possible. To get started, all you need is a registered account. Here is a simple guide to follow:
Choose an NH Lottery-licensed sportsbook
Download the app and create an account
Make sure to fill out your info accurately
Deposit $25 – $100 to claim a bonus
Bet on the sports you are knowledgeable about
Now, Step #4 is not really something you should stick with. Picking a bonus is not mandatory, nor is depositing $25. You can deposit less and still be able to experience online sports betting in a competitive fashion.
Parlays offer a great value for a small amount you have to bet. Opting for some of the available free bets or deposit bonuses, or even special seasonal promos, is never a bad idea and they are all easily accessible from your account.
You can access an online sportsbook in NH from a desktop website, too, but betting apps tend to more convenient for the majority of players out there.
Things to Remember about Sports Betting in NH
To make sure you are up to date with the sports betting industry in the state, it's good to take heed of a few simple pieces of advice:
You must be 18 or older bet on sports
Sports bettors may opt for remote registration
You may only bet on live games online
NH does not allow in-play wagers on collegiate events
Overall, the New Hampshire Lottery Commission (NHLC) has made sure to smooth out any possible wrinkles in the matter. While it's true that retail locations still suffer, sports gambling in NH is developing well.
Mobile Betting Apps in New Hampshire
Mobile betting is popular in New Hampshire, and this is good news for sports bettors who are keen to get access to flexible betting platforms. Thanks to betting apps, you may follow the action without ever missing any selections, odds, and in-play markets.
Mobile apps are arguably better than retail sportsbooks as they allow you to quickly sift through hundreds of possible selections. Sports wagering is fun, quick, and easy, thanks to these mobile sportsbooks that have taken pains to create apps that work well on Android and iOS and on tablets as well as smartphones.
The mobile sportsbooks allow you to participate in all types of events, whether this is pre-game or in-play wagers. You can benefit from the highly-functional cash-out option that lets you add a little more derring-do in your wagers and pinpoint the odds in a way that makes the most sense for you.
Apps are naturally tied into the full functionality of the sportsbooks they represent. Put another way, and you can expect to have full control of all features, such as:
Bet slip
Odds boosters
Promotions
Banking
Customer support
All of these and more are accessible through the dedicated betting apps developed to cater to any taste. You will be able to navigate through the offer swiftly enough to access the features you are the keenest on.
NH Sports Betting Retail Locations
Retail and mobile gambling are complementary in New Hampshire, allowing state residents to have a good choice in selecting the mode of sports betting they enjoy the most. Yet, there are some retail options you should definitely give a shot to.
Presently, there are two New Hampshire sports betting locations, both owned by DraftKings and developed to match industry standards. The first location became The Book in Seabrook, which opened in August 2020 on the border with Massachusetts.
The second venue arrived in Manchester in September 2020 at the same time when the company struck a partnership with the Chicago Cubs.
The Book, Seabrook
Address: 319 New Zealand Road, Seabrook, NH 03874
Contact: 603-474-3065
When sports betting became legal in New Hampshire, it was decided that there would be a total of 10 retail locations hosting sports gambling. The first retail sportsbook to open doors was DraftKings' The Book, located at 319 New Zealand Road, Seabrook, NH 03874.
The facility comes with some distinct perks such as meeting spaces and special events, sports betting, free parking, VIP watch parties, location, and more. All is done in true DraftKings fashion to help you enjoy the experience the most.
DraftKings Sportsbook Manchester
Address: 1279 South Willow Street, Manchester, NH 03103
Contact: 603-935-9947
A second retail sportsbook to open in NH was once again rolled out by DraftKings, which has been on good terms with New Hampshire State Lottery. As such, the Filotimo Casino &
Restaurant is an excellent opportunity for you to explore a variety of sports betting, casino, and food & drink options.
DraftKings puts a worthwhile entertainment value on sports wagering that feels fun to explore at one of the top retail sportsbooks in the state.
Who Regulates Sports Betting in New Hampshire?
Since Gov. Chris Sununu signed the sports betting bill into law, the state's industry is regulated by the New Hampshire Lottery Commission. This means that operators who wish to set up their mobile, retail, or desktop betting facilities in the state would need to obtain a permit from the lottery first.
Problem Gambling in New Hampshire Sports Gambling
Even though New Hampshire is a small state, the regulator and legislators have taken precautions to make sure that they stay ahead of any potential complications with gambling-related harm.
To this end, the state relies on the New Hampshire Council on Problem Gambling, which addresses such issues head-on in collaboration with the Lottery. If you suspect that you have a gambling problem, don't hesitate to get in touch.
How to Recognized Bad Actor Sportsbooks in NH
The New Hampshire sports betting industry does not allow bad actors of any sort to participate in the state's gambling industry. All venues you visit in person or play online must bear the sigil of the NH Lottery Commission.
This is the safest way to authenticate whether a website is allowed to run legal gambling activities in NH. Offshore sports betting websites fall utterly short of providing you with the necessary protection when it comes to sports betting.
Money-back guarantees, dispute resolution, and data protection are arguably always under threat with offshore sportsbooks but never when you are betting at a licensed operator in the state.
Conclusion
Operators and sports bettors in New Hampshire can enjoy well-developed sports betting ecosystem. Even though more license holders are expected to enter the state eventually, New Hampshire's regulated wagering industry is one of the best, offering tight control over the activity without stifling innovation.
The state is far from the mark of fully developing all of its permissible licenses, but it's slowly getting there, too. Making sports betting legal has proven a good source of revenue for New Hampshire, which continues to generate great results that are disbursed directly to the state.
Betting in New Hampshire is legal and accessible to sports fans, and this is great news for anyone looking to spend some time with their favorite hobby.
FAQ
Is sports betting legal in New Hampshire? 
Yes. Sports betting is legal in the state of New Hampshire. The industry was legalized in 2019 and went online that same year.
Who regulates sports betting in New Hampshire? 
New Hampshire sports betting is regulated by the NH Lottery Commission. All operators, sites, and retail venues must obtain a license from it. 
Is retail sports betting available in NH?
Yes. New Hampshire offers sports betting in retail locations in the state. You can visit all retail locations or play on mobile if you prefer. 
How old do I have to be to bet on sports in New Hampshire?
18. You must be 18 or older to participate in legal sports betting in NH.
Can I bet on horse racing in NH?
Yes. Horse racing betting was legal in New Hampshire even before sports betting was. Thanks to the legalization of sports wagering, you can bet on horses remotely today. 
Does NH sports betting allow daily fantasy sports? 
Yes. New Hampshire allows betting on Daily Fantasy Sports (DFS) through DraftKings, which is an authorized DFS betting partner.