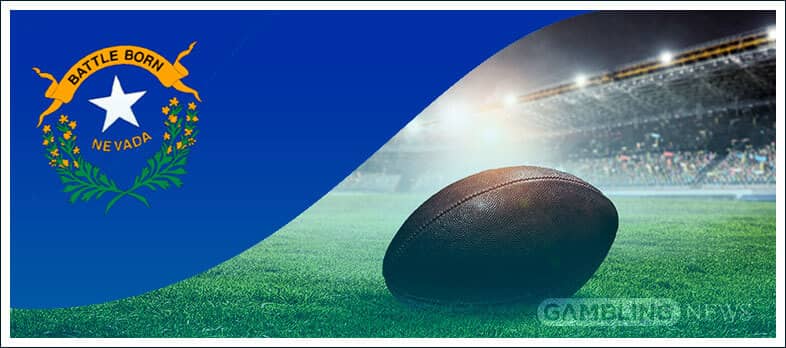 Nevada is the godfather state of sports betting in the United States. The Silver State has had betting since 1949, when live and off-track horse betting was first introduced, beating others to the punch by over half a century.
Yet, Nevada's sports betting monopoly would not remain unchallenged for long, as in 2011, New Jersey began a legal battle that questioned the federal ban on sports gambling, known as the Professional and Amateur Sports Protection Act (PASPA) and introduced in 1992.
The ensuing legal battle culminated with the US Supreme Court ruling in May 2018, striking down the prohibition and essentially lifting what was Nevada's exclusivity over sports betting, more or less.
From that point on, states around the country were allowed to self-regulate their gambling industries as they saw fit. Today, you can enjoy online sports betting in Nevada and pick from some of the best sports betting apps
Players are welcome to explore multiple betting markets, casinos, and lottery games, but our focus from here on in remains on the betting industry in the state.
Other verticals of the online gambling experience are still off-limits, but so far as sports betting goes, you can expect a royal welcome in Nevada!
Our Recommended Nevada Online Sportsbooks
Here is a list of the best online sports betting sites in Nevada that have been reviewed and tested by our iGaming experts: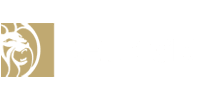 BetMGM Sportsbook
Risk-Free up to $600
Best Sports Betting Sites in Nevada and How to Find Them
Nevada is home to dozens of excellent online sportsbooks, and that means you will have an easy time finding the ones you think are most worthwhile. Players can choose from myriad betting websites and brick-and-mortar venues.
Today, we focus on the best sports betting sites in Nevada that make it easy for you to place a bet, find the best prices, and even spot a value-added betting opportunity. To identify those, we usually look into several important factors.
Markets variety – Sports betting in Nevada can be a lot of fun, but to make it truly worthwhile, you must have a good selection of markets. This is why we always watch out for the sportsbooks in the Silver State that run extensive market coverage for everyone to enjoy.
Odds and prices – To get the best online sports betting experience in Las Vegas or anywhere in Nevada, you ought to find a site that prices the odds well. Good pricing means much better overall returns and greater satisfaction with your experience.
Solid mobile apps – Nothing makes online sports betting in Nevada as much fun as having the right mobile apps at your disposal. The Silver State does support remote gambling, making for a fun and rewarding overall experience.
Swift Banking – Cashing out money from any Nevada sportsbook would be an easy enough process, but finding the sites that offer the swiftest withdrawals is always a plus. We specifically guide you to the sportsbooks that offer the fastest cashouts.
Great customer support – Every so often, you would want to get in touch with customer support, and that is perfectly fine. Knowing that you can rely on sports betting site's care agents is great, and we make sure to double-check each site's customer service for you.
Latest Gambling News in Nevada
Online Sports Betting in Nevada: Yes or No?
Online sports betting in Nevada is a go, provided you are within the state's borders. Dedicated mobile apps and even desktop websites make it quick and easy to navigate through all available markets, odds and promotions.
Sports fans can choose to visit a brick-and-mortar sportsbook in Las Vegas or, conversely, just bet remotely from anywhere in the state. The majority of the sports betting handle and revenue in Nevada are generated through the use of mobile, which is a very natural thing.
Mobile sports betting means better engagement with sports fans, more overall bets placed, and the opportunity to participate in more time-sensitive contests, such as in-play markets where a retail sportsbook just proves inferior to the mobile aspects of the betting experience.
To make this process even more rewarding, sportsbooks have crafted dedicated Nevada sports betting apps for both Android and iOS consumers, allowing you to quickly browse through markets, place wagers, and benefit from various promos.
Nevada Sports Betting Apps to Pick
Nevada is home to some of the best online sportsbooks in the sports betting industry, whether you are a William Hill loyalist or prefer to stick with or Wynn's dedicated solutions.
It's important to understand, though, that all betting solutions are available as mobile apps only and not dedicated desktop experiences. That is quite okay because nationwide, an estimated 80-90% of the total sports betting handle comes solely from mobile apps.
There are many apps brought to you by some of the top sports betting operators not just in Nevada but anywhere in the United States. Such apps include:
Caesars Sports
Circa Sports
MGM Resorts
Golden Nugget
William Hill
Wynn
Other popular mobile apps here include Atlantis, B-Connected Sports, NV Sports, Station Casinos, South Point, and Treasure Island, along with Westgate SuperBook.
Now, you can see that Nevada has a more Las Vegas-centric online sports betting experience when it comes to mobile apps, and they are all top-notch solutions that make your sports betting experience competitive. Thanks to a Nevada mobile betting app, you can:
Place bets from anywhere in the Silver State
Take part in in-play and live betting markets
Manage your sports betting bankroll remotely
Cash-out in real-time and from anywhere in Nevada
Contact customer support on the spot
Mobile is a provenly more convenient way to participate in sports betting online or even when at a retail sportsbook in Las Vegas. Instead of queuing up, many bettors simply opt for their mobile devices and place bets remotely instead.
Betting on Sports in Nevada: Markets & Odds
There are many sports to bet on in Nevada, and bettors know that this overwhelming choice can often prove a little too much to stomach. Yet, making sense of this betting market inundation is not at all difficult.
In fact, there are at least 17 sports you can bet on, with a few exotic ones. The main betting options in the state are all the major American leagues and competitions, including but not limited to:
Equally important to Nevada are NCAA contests in both football and basketball, making for a rewarding overall experience for everyone. NCAAF and NCAAB contests generate a fair lick of interest in the state all by themselves.
Besides, the state is well-represented when it comes to sports franchises. College sports teams include:
Nevada Wolf Pack (University of Nevada, Reno)
UNLV Rebels (University of Nevada, Las Vegas)
Yet, there are many professional sports outfits that contribute to the state's authority as a hub for athletic competitions. They include:
Arizona Cardinals (NFL)
Las Vegas Raiders (NFL)
Los Angeles Lakers (NBA)
Los Angeles Dodgers (MLB)
Vegas Golden Knights (NHL)
Evidently, the Silver State has strong ties and tradition in the leading sports in the United States, which spurs a fair bit of gambling interest in these sporting competitions. However, the available markets are not just limited to these major competitions. There are betting markets on:
Australian Rules
Rugby
UFC/MMA
NASCAR
F1
Tennis
Table Tennis
Cycling
Darts
Horse racing
Greyhounds
Esports
Esports is one of the latest disciplines to be voted in the state and allowed on a per-event basis with preliminary approval by the Nevada Gaming Control Board. Conversely, Nevada does not allow betting on various entertainment products, such as the Oscars or politics.
Types of Bets in Nevada
Nevada is, without a doubt, the beating heart of the American betting industry. As such, it generates one of the biggest revenues nationwide, and apart from a single month during which New Jersey overtook the Silver State, Nevada continues to generate the strongest results.
This is partly rooted in the diversity of wagers Nevada's sportsbooks extend to players, featuring numerous worthwhile selections and opportunities to generate additional betting action. These bet types include:
Moneylines
Point spreads
Totals
Parlays
Pleasers
Round robins
Futures
Props
There are all sorts of wagers that make the online sports betting experience in Nevada a good bit of fun. They allow you to accurately and safely place your money on selections you consider likely to happen.
While some wagers are much riskier, for example, parlays and props, the trade-off is that you need to place a much smaller amount to generate a much better overall return. All of these betting archetypes are the main ones you can use in person, from a desktop or mobile device when looking to place a wager.
Mobile bets are no different than the ones you place in person, with the only difference that you can actually place them remotely on the go.
Sports Betting Facilities and Options in Nevada
Las Vegas is home to many retail sportsbooks that make it worth your while visiting in person. In fact, the Silver State drives a lot of retail sportsbook action, although online sports betting naturally stays ahead of all other segments.
Here are the most popular Nevada sportsbooks to visit. All of them have online betting sites, so you can mix the experiences as you see fit.
Wynn Las Vegas
Wynn Las Vegas is a prime sports betting venue in Las Vegas. One of the first to launch online sports betting product in Nevada, the sportsbook offers a lot back. All mainstream American sports are covered.
Even better, Wynn Las Vegas just teamed up with Blue Wire to host a dedicated broadcasting studio focusing on the sports betting industry. The online website brings you a good breakdown of game odds, fixtures, and more.
Caesars Entertainment
By sheer volume, Caesars is one of the largest sportsbooks in Nevada. The company runs an extensive selection of retail venues that are interconnected thanks to the mobile betting solution available for both Android and iOS.
Harrah's Las Vegas
Flamingo Las Vegas
The Cromwell
The LINQ, Bally's Las Vegas
Paris Las Vegas
Planet Hollywood Resort and Casino
Caesars Palace
Rio All-Suite Hotel & Casino
Harrah's Laughlin
Harvey's Resort Hotel/Casino
Harrah's Casino Hotel Lake Tahoe
Harrah's Casino Hotel Reno
You can download an app and bet from anywhere in Nevada, scooping up a worthwhile bonus as you do.
Banking is made easy through the dedicated Caesars sports betting app that supports MasterCard, Visa, American Express, Discover, PayNearMe, and others. Besides, you get a $500 mobile betting bonus for registering.
Westgate
The Westgate online sportsbook is another worthwhile choice. Whether you are looking for great Nevada sports betting apps or a dedicated desktop experience, Westgate is the answer to all your expectations.
The app is available for Android and iOS and offers direct access to the SuperBook, which allows you to wager remotely from anywhere in the state.
Westgate allows you to track and stack up your loyalty points and generate a far more entertaining experience thanks to your repeat use of the sportsbook
Station Casinos
If you are looking for a mix of retail and online sports betting in Nevada, Station Casinos will be one of the places you want to visit. In fact, Station Casinos has several major sportsbooks in the Silver State, making it one of the best options if you are willing to bet in person.
Then again, for anyone who prefers to use the mobile app, the experience will prove doubly rewarding. Station has a reputation for targeting recreational bettors who are more casual about their experience.
Yet, you are bound to find a worthwhile experience at each of Station Casino's properties, including El Cortez in Las Vegas. You can sign up to bet online and earn points that are redeemable at any of the properties. With Station, you get a chance to bet on all major sports and real-time line updates.
MGM Resorts International
MGM Resorts International takes a special place in the sports betting landscape in Nevada. The company operates ten properties in the Silver State, but more importantly, it is the owner of one of the flagship betting companies in the entire country.
BetMGM brings a dedicated and unrivaled online sports betting experience. Players get to scale up their M Life Rewards status with every individual wager they place, and there are fast and easy withdrawals to consider as well. The company has over 21 properties country-wide.
Sports Betting in Nevada: How to Get Started
Getting started with sports betting in Nevada is actually very easy. All you need to do is to be of the legal gambling age, 21, and download a dedicated sports betting app. There are many valuable choices you can pick from, including Wynn, Westgate, BetMGM, William Hill, and others.
All are top choices that will make the experience worth your while. Sports bettors looking to get the best experience will consider picking from the sports betting sites approved by the Nevada Gaming Control Board (NGCB).
Once you have picked a sportsbook, what you need to do is download the app. They are usually available in both Android and iOS versions, so device compatibility is never an issue. Next, you can have a look around and see if any free bets are available.
Legal online sportsbooks make sure you have access to excellent promotions and bonuses and various other offers around the time of big events such as March Madness, College Bowls, or the Super Bowl itself.
Nevada Sports Betting Revenue: Still a Top Game
Nevada continues to be the beating heart of American sports betting, although the state has had to cede ground to New Jersey. While mobile betting is allowed and even encouraged in the Silver State, registration remains limited to in-person options only.
This has naturally made it harder for sports bettors to reach betting products as readily as many casinos in Nevada were actually shuttered for a significant part of 2020. This meant that Nevada posted a total of $2.42 billion online in total wagers for the state compared to $5.53 billion for New Jersey.
Why has the Garden State taken the lead? The main reason is mobile registration and the populous state itself, which has led to double the total handle placed via mobile. This is not to say that Nevada has lost its supremacy, with 2021 shaping up to be a much better year for the Silver State.
Why Choose Legal Sports Betting Options in NV?
Gambling in Nevada can be a lot of fun, but to get the best possible experience, you need to stick with legal options. There are some sports in Nevada that are not based in the state or even the country.
Known as offshore betting, these mobile apps and sportsbooks do not comply with the same standards laid out by the NGCB. This puts bettors at a disadvantage as they cannot rely on the same. They are best left alone as the Silver State has plenty of legal options.
Can You Bet on Daily Fantasy Sports in NV?
The State of Nevada regulates daily fantasy sports just like any other form of gambling. That means that any operator that wishes to operate needs to obtain a license. FanDuel and DraftKings are not available in the state, but USFantasy is, giving the company a de facto monopoly on fantasy contests.
This is not to say that the offer is anything short of spot-on, just to the contrary. DFS in the Silver State is well-developed, even without the two biggest sportsbooks that started as fantasy sports operators first, the experience is well worth your while.
Bet on Sports in Nevada: What Events Are Available?
To truly appreciate Nevada sports betting, you ought to consider all the sports wagering opportunities that are presented to you. Other than some 20-odd sports available, you will find numerous events that are a constant source of betting action.
Whether you prefer using the sports apps available or stick with brick-and-mortar sportsbooks is beyond the point.
There are numerous excellent options that generate tons of handle and healthy interest from visitors and state residents, and they include the Super Bowl, March Madness, NFL Sunday, NBA Playoffs, Stanley Cup Playoffs, College Bowls, and more.
Betting on the Super Bowl
The Super Bowl pulls one of the biggest sports betting handles on the day of the event and the weeks leading up to the NFL Seasonal Finale. There are hundreds of possible bets that are offered on both individual athletes, teams, and even those attending the crowd.
The more you browse through, the more diverse the betting opportunities become. While former President Donald Trump is no longer part of the equation, he inspired some of the wackiest wagering options.
Tom Brady's Super Bowl LV victory caused a flurry of Super Bowl bets, as nobody expected the veteran to secure yet another title to his name, becoming the most winning athlete in the history of the sport.
Not just that, but mobile apps, to speak nothing of the sportsbooks in Nevada, will provide you with tons of betting options during the Big Games any year you decide to bet.
March Madness
March Madness is no joke, and with the event bringing a ton of action in its wake, you can expect to see thousands of available wagers every third month of the year. The games are played from Thursday through Sunday, with the majority taking place on weekends.
That means that all the action is concentrated mostly over the weekend, allowing sportsbooks to come up with neat odds and markets for you to scoop up and enjoy.
Betting early into March Madness may not be the best decision either as the teams are still breaking into the season, but from there on in, you are free to bet on any line or fixture that makes sense to you.
NFL Weekend
The NFL is mostly packing most of its games over a single day on Sunday, with some bits and bobs trickling in on other days of the week. Nevertheless, you can get quite a bit of pre-game and in-play market action if you choose to, courtesy of Nevada's sports betting apps that make it easy for you to stay connected with the betting experience wherever you go.
With so much action unfolding all at once, you are better off opting for the mobile apps than visiting a sportsbook in person, perhaps. Then again, Las Vegas has so many venues you can bet at that it's not hard to find yourself a quiet place to bet.
Still, keep in mind that online sports betting gives you a lot of flexibility you can enjoy any time.
FAQ
How old do I have to be to bet on sports in Nevada?
21. The legal sports betting age for sports betting in Nevada is 21 for both mobile apps and in-person betting. 
Is online sports betting legal in Nevada?
Yes. Legal sports betting is available to residents and visitors of the Silver State. The sole condition is to be within the state borders when participating. 
Are there mobile sports betting apps in Nevada?
Yes. All legal sports betting that takes place online is conducted via Nevada mobile betting apps. 
When did sports betting become legal in Nevada?
Nevada legalized sports betting back in 1949. The state upped the ante when the Professional and Amateur Sports Protection Act was repealed in 2018. 
Is DraftKings available in Nevada?
No. DraftKings is not available in Nevada. 
Is FanDuel available in Nevada?
No. FanDuel is not available in Nevada. 
What sports can I bet on in Nevada?
There are many sports betting options in Nevada, covering all big American leagues. Players can place wagers on the NFL, NBA, NHL, MLB, MLS, and others. 
Can I bet on college sports in NV?
Yes, college NV sports wagers are acceptable. You can bet on both NCAAB and NCAAF games during the regular season, playoffs, and finals. 
Can I log into a Nevada sports betting app outside of the state?
Yes. You can log into an NV mobile sports betting app when outside of the state. However, you won't be able to place wagers. Some apps allow you to check odds and selections, such as William Hill. Others will bar your access completely, however.
Are there bonuses for online sports betting in Nevada? 
Yes. Every mobile app and sportsbook can determine the size of the bonuses it is willing to extend to sports bettors.