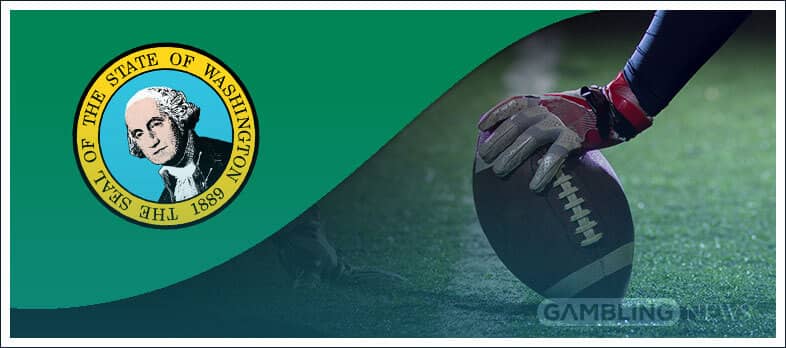 Washington State has moved a step closer to introducing sports betting at tribal casinos. Governor Jay Inslee recently approved agreements with 15 tribes, and another tribe just got the okay from the state Gambling Commission. Approval at the federal level is also required, which is expected by the end of August 2021.
Latest Gambling News in Washington
Washington Enters the Sports Betting Industry
Since 2018, Las Vegas has no longer had a monopoly on sports betting. As of now, there are over 30 states (along with Washington, DC, and Puerto Rico) that have introduced their own markets or are in some stage of legalization, with Washington becoming the 21st state to fully legalize the activity. Governor Inslee signed the new sports betting bill on March 25, 2020, into law. "This will give people the opportunity to participate in a new gaming activity that is safe and well regulated by the tribes," Inslee said at the time.
It wasn't until the end of July that the governor signed the approval to the first tribes to apply. The Colville, Cowlitz, Jamestown S'Klallam, Kalispel, Lummi, Muckleshoot, Puyallup, Shoalwater Bay, Snoqualmie, Spokane, Squaxin Island, Stillaguamish, Suquamish, Swinomish, and Tulalip tribes eventually would show support for wanting to host sportsbooks. With the recent approval of sports betting licensing rules, the tribes now know exactly what to expect.
The Skokomish Lucky Dog Casino was the 16th to get approval from the state gambling commission. Tom Strong, Skokomish Tribal Council vice chair, said when the approval was given, "We're a relatively small casino and we're looking for additional offerings to make available to our patrons knowing these things are all pretty limited."
Washington's History with Sports Betting
Previously, sports betting in the state was prohibited, for the most part, except under very controlled conditions. In 1973, when the Gambling Act was first approved, 100-square sports pool boards were allowed. However, bracket pools and fantasy sports were authorized as gambling activities in Washington State. When the Professional and Amateur Sports Protection Act of 1992 (PASPA) was approved, Washington was given an exception for its existing boards and horse racing. In 2018, when PASPA was repealed, the exception was no longer needed, but state law prevented sportsbooks from being introduced.
However, certain tribes have been trying to put together sports betting compacts for years. State laws made the initiative difficult, but state laws approved in 2020 and 2021 opened up the tribes to the possibility of launching their own sportsbooks. Inslee signed House Bill 2638 in March of 2020, adding the legislation into law. The bill had passed by super-majorities in both the Senate and House, enjoying strong bipartisan support in both chambers.
The tribes and gambling commission are working on launching the new sportsbooks in time for the opening of the 2021 NFL season. Casinos like the Emerald Queen Casino in Tacoma, owned by the Puyallup Tribe, have sportsbooks all set to go.
State Tribes Are Ready
The Washington State Gambling Commission (WSGC) unanimously approved the 15 negotiated tribal compact agreements at its June 10 public meeting, with other tribes not wanting to get involved with sports betting. Tribes with approved compacts include the Confederated Tribes of the Colville Reservation, Cowlitz Indian Tribe, Jamestown S'Klallam Tribe, Kalispel Tribe of Indians, Lummi Nation, Muckleshoot Indian Tribe, Puyallup Tribe of Indians, Shoalwater Bay Tribe, Snoqualmie Indian Tribe, Spokane Tribe of Indians, Squaxin Island Tribe, Stillaguamish Tribe, Suquamish Tribe, Swinomish Indian Tribal Community, and Tulalip Tribes. The Skokomish Indian Tribe submitted a compact to the commission that was approved Thursday, July 8, before being sent to the governor for review. It has already been approved.
"Tribal communities and the Washington Indian Gaming Association are excited about Gov. Inslee and tribal chairs signing the sports betting compact amendments this week. With over 70% bipartisan support of the legislature, a unanimous vote of the WSGC, and now full support of the governor's office, this action is further confirmation that the state and the tribes agree that our tribal gaming system is safe, regulated and responsible, and that it works well for Washington state residents," George said.
All 29 federally recognized tribes in Washington have a Class III gaming compact. Of these, 22 tribes operate 29 gaming facilities in the state. In 2017, the Washington State Indian economy produced more than $5.3 billion in gross state product and provided 37,000 jobs, of which 70% were non-tribal members, according to the Washington Indian Gaming Association. As a result, the tribes are among the top ten employers in the state and provide funds to Washington that cover services such as education, infrastructure investments, and charitable donations on and off tribal land.
Non-tribal casinos are trying to get authorization to launch sportsbooks, as well. They continue to make pleas at legislative sessions to be included, and Senator Curtis King, in February of 2020, asserted, "The tribes will share in it, but I think our card rooms and our employees within those cardrooms and the state of Washington should benefit from sports wagering."
Currently, however, sports betting will only be allowed at casinos on tribal property; state law still prohibits online sports betting elsewhere. The only mobile sports betting allowed will be those inside one of the state's tribal casinos. Bettors can also place their bets at any of the kiosks that will be installed inside a gaming facility. Washington requires in-person registrations for new online accounts, which won't be problematic until off-reservation sports betting is allowed.
What Washington Allows
Players in Washington cannot bet on any in-state college sports. That means state residents can't bet on the Washington or Washington State football teams this fall. Wagers on collegiate sports except for in-state colleges, Olympic/International Sports, eSports are authorized. Wagers on high school or youth sports, minor league sports, and fantasy sports are prohibited.
Sportsbooks will be allowed within the gaming facility, with kiosks authorized in gaming facilities and on the casino premises. Mobile will be allowed within the premises and geofenced permitted boundaries. The WSGC explains that bettors must be "…physically present on the premises of that tribe's gaming facility." Premises are defined as the gaming facility and adjacent or adjoining amenities, such as hotels, restaurants, conference or entertainment spaces, common areas, parking lots, garages, and other improved areas. However, it doesn't include non-adjoining convenience stores or golf courses.
Wagers of up to $2,000 can be placed anonymously, according to the WSGC. However, anything above that requires full registration and verification of ID.
Athletes, players, coaches, managers, referees, or other officials in a sports event that has access to non-public information; holds a position of authority over event participants; or whose participation may undermine the integrity of wagering on the event are prohibited from placing a wager.
With the new rules approved by the WSGC in July 2021, vendors who have completed the licensing process can enter the state, as long as they have licenses approved by tribal gaming agencies and the WSGC. Among the first software providers to be included in the state is International Game Technology PLC (IGT). It confirmed in July 2021 that the further expansion of its US sports betting footprint is to include Washington and is going to power sports betting operations at Snoqualmie Casino in Snoqualmie. Under the terms of the agreement between the two, IGT will provide its PlaySports turnkey solution, including its trading advisory services, for retail and on-site mobile sports betting for the casino.