Roundtable participants (from left to right): Blueprint Jo Purvis, SG Digital Rob Procter, ESA Gaming Maria Luisa Malfasi, and Realistic Games Robert Lee.

As four of the industry's leading slot developers release sports-themed games this month, Gambling News looks into the development of these new titles and the opportunities that this genre brings to operators.
What was the reasoning behind developing your new sports-themed game?
Rob Procter, SG Digital: With Rainbow Riches Race Day, there were a couple of factors that led us to the development of our latest game. The first of those was a visit I made to a seaside town in the UK, where I played a donkey derby game in an amusement arcade. It wasn't the sport of horse racing that appealed as such, but more the feel-good, nostalgic element of this traditional game.
When applying the idea within a new mechanic as we have done in Rainbow Riches Race Day, it's clearly a very good fit with the brand. Another important element in the decision to incorporate a horse racing theme was the timing. We knew this game would be released during Q1 2021 and therefore a themed tie-in with the Cheltenham Festival, while the racing world also gets ready for the Grand National the following month, which seemed appropriate.
This release arrived at the right time of year for us to do something for our UK sportsbook and casinos to get behind. We know how powerful Rainbow Riches is for the big operator brands and everything has come together neatly for this big game launch.
Robert Lee, Realistic Games: We were approached by BetVictor to produce a slot to add value to their sponsorship of Fulham Football club. We've worked with them as an operator for a number of years now and produced similar games when they had deals with other Premier League teams.
These games were very successful for them and gave us the template to produce the Fulham one. As everyone knows, football in general and the English Premier League in particular has huge appeal. Developing a slot that taps into that world-wide phenomenon gives it terrific commercial and cross-over appeal.
Jo Purvis, Blueprint Gaming: The launch of our new sports-themed game PDC World Darts Championship allows us to expand the range of game themes available in our portfolio, as well as present an opportunity to engage with another type of player. Using the PDC licence and incorporating the world's leading darts players makes this game highly appealing to the sport's fan base and those looking for sports-themed content.
Darts is full of instantly recognisable characters, such as 'Snakebite' Peter Wright, 'Mighty Mike' Michael van Gerwen and newly-crowned world champion, 'The Iceman' Gerwyn Price, who all feature within our new game, along with the rest of the world's top 10 Order of Merit players. Operators are constantly looking at ways in which they can improve the cross-sell of players from sportsbook to casino. Through the use of a well-known brand and a proven casino gameplay format, we have created a slot that will significantly sharpen cross-sell practices for operators.
Given the strong association of betting with darts and many tier one operators sponsoring the main events, the cross-sell from those platforms and the marketing opportunities afforded is arguably bigger than any standard slot.
Maria Luisa Malfasi, ESA Gaming: At ESA we are creating 'swipe-in' content that integrates into sportsbooks to allow bettors to enjoy the best quality casino games without interrupting the betting experience. So, for us, the idea behind our sports-themed titles is a mixture of matching the environment in which they are positioned, namely sportsbooks, with the concept of creating something instantly recognisable.
We are trying to effectively create a new vertical, so providing something which is familiar to the audience in terms of theme and gameplay is crucial. Our football-themed title Goal Mine is the first of these games, with Basket Mine and Tennis Mine to follow later this year. It is not only the sports theme which resonates with players but also the simple format and differing final rounds which create genuine progression and culminate in sporting action. This has proven very popular with the audience as it creates excitement and entertainment.
The quality of sports-themed slots have often been questioned within the slots community. How do you ensure the gameplay is strong while also making it appealing to casino and sportsbook players?
JP: Blueprint Gaming's reputation for delivering highly-successful slot games across multiple European markets will ensure this PDC branded game will be of high quality. In fact, our status as a leading developer of branded content is the reason why the licence holder approached us to develop this particular title. Traditionally it's true that certain sports themes games have struggled to capture the imagination of players. Football and horse racing themes have always been a 'no-go' area in terms of theme, but the player demographic is changing.
Mistakes have perhaps been made in the past by developers of trying to emulate the sport into a slot, but the approach we've taken with PDC World Darts Championship is to incorporate a solid slot format with a sports theme. We know the gameplay is strong from previous experience and haven't overdone the sports theme either, giving a balance which will resonate with a wide audience.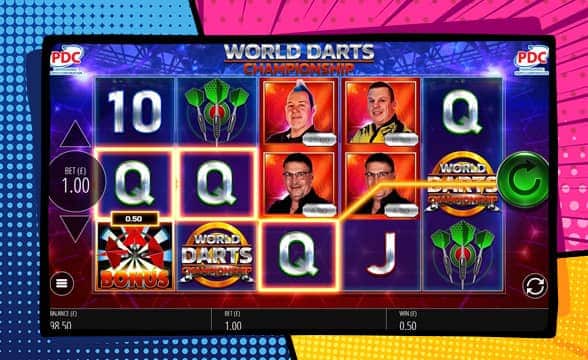 MLM: I think this may be because the traditional slot audience is not looking for it so sticking too closely to what is expected of a slot does not work. Perhaps there is more need for innovation. As an example, we are currently looking at how to convert our sports-themed games into innovative slots. Now, we know this can be challenging especially if you embrace an 'if it ain't broke, don't fix it' philosophy behind game development. However, focusing on mobile and on certain key game components as we have done may be able to provide just enough innovation, without re-inventing the wheel.
RL: There have been some games that clearly haven't performed in the past, it would be wrong to say otherwise, but I think some suppliers have concentrated too much on the theme of the game, or the appeal of a brand it captures, at the expense of the nuts and bolts under the hood – i.e. the mechanics of the game. Appealing graphics bring in the crowds, but they need to be entertained when they arrive – and continue to be entertained.
If you're not a Fulham fan or a football fan you might not try our game, but if you are and you do, you've got to want to stick around – and you won't do that if the game itself, irrelevant of the team, is not good to play. After all, you can't have the body of a Ferrari and the engine of Trabant.
RP: It's not a game that is completely reliant on its theme. I agree with the idea that it's difficult to find an example of a sports-themed game that has really hit the mark – such games very often don't have mass-market appeal. However, with Rainbow Riches Race Day and the mechanic within, it transcends the need to be totally reliant on horse racing.
The mechanic is very engaging and with the cascading reels, players can really relate to the style of gameplay while also including the necessary responsible gaming tools for the safety of players which is of course always a priority. It's quite subtle and playful in the way it uses horse racing themes, as opposed to being a hard-nosed, sports-themed game of the kind that does struggle in the market. I find that horse racing is an outlier when it comes to sports-based slots. There are many developers who have produced very solid racing games of the sort I enjoy playing.
How important are the cross-sell opportunities for these types of games. Are they most effective when released alongside a major sporting event, such as the Euros or Cheltenham?
RP: They're very important and we've got some really big plans lined up. We went live with Rainbow Riches Race Day on a week's exclusive with Gamesys and they did a lot of promotional activity around the game.
On the network launch, our UK commercial team has been working very hard with some of the key tier-one sportsbooks to really give the game the best shot over the Cheltenham Festival period and beyond. The plans I have seen look really positive in terms of cross-sell and despite the Festival taking place behind closed doors, we expect it to be a very busy week for the operators.
I'm someone who loves to feel the buzz of Cheltenham week and the building up of the atmosphere. It will be different this year with few betting shops open and with no crowd, so it isn't so great in that respect, but at the same time it builds up the anticipation online that bit more. While it's bittersweet, it's also a really big opportunity and one we are determined to make the most of.
MLM: That depends on how you define cross-selling. Do you expect your sports-bettors to switch to the casino pages of your site and convert in this way? I think it is a question of giving players what they want and not necessarily making them become something they are not. Therefore cross-selling can also be defined as the creation of a hybrid audience.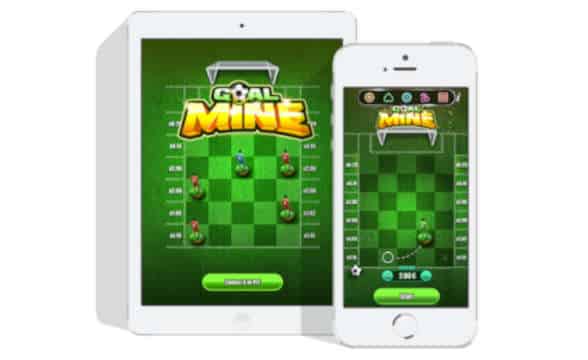 Releasing games in conjunction with major events is of course really useful for publicity but it works best when coupled with the right positioning and/or cross-promotion. You also must think to build a game which will outlive the short-term 'noise' of a big sporting event and which provides a genuine addition to the player experience. Our swipe-in games have been found to convert around 19% of sport players while also helping extend bettors' screen time by up to 6% and increase sport betting turnover by around 2.8%.
RL: They certainly can be effective and the desire to capitalise on a big event is understandably strong. You only need to look at the marketing machinery that swings into action on Super Bowl Sunday each year to see that. But, as the advert used to say, a dog is for life, not just for Christmas.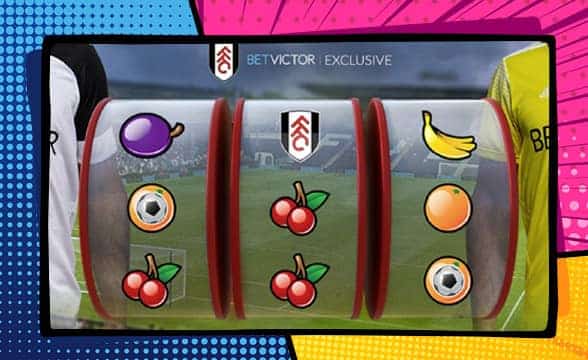 If operators and their suppliers want their games to have longevity or enduring appeal they need to be built to last. Once the Gold Cup has been run at Cheltenham or the captain has his hands on the Euros trophy you want people to be enjoying the game associated with that event. If not, it's really no more than a novelty.
JP: Cross-sell is definitely a big factor for sports-themed slot games. Data proves that during major sporting events, participation levels increase significantly but a slot release alongside a competition doesn't necessarily need to happen. Marketing of existing content during these events can have the same impact on engagement rates.
Darts for instance is a year round sport, with multiple tournaments taking place and ending with the major World Championship during the festive period. Well planned marketing campaigns alongside events can elevate a title back to chart topping status even if the novelty period after the release has faded.