Gamblers are prone to display their riches, quirky character traits, and more. One particular piece of attire that has now long been associated with the gambling lifestyle is the cowboy hat. But how did the gambler cowboy hat come to be and what a gambler hat is are questions that we will seek to answer in detail now.
Apart from that, we will perhaps be able to recommend a few top hat choices for you so that when you stroll down the casino floor, nobody would even think twice before pinpointing you as a gambling man or woman.
What Is a Gambler Hat?
A gambler hat is a head covering that is associated with your lifestyle as a gambler. While there are hundreds of possible head coverings and hats out there, nothing screams gambling the same way as a cowboy hat, and if you were to ask your average American what hat would be most fitting to a person whose lifestyle involves taking a risk at games of chance, cowboy hat would be the unanimous answer.
Of course, there is nothing specific about the wide-brim hat that is often associated with the Southern states. Rather, popular culture has continuously tilted at the idea that cowboys and gamblers somehow mix, and through sheer chance or fate, the gambler cowboy hat is a staple of the gambling man.
There are generally two types of gambler hats. The first one is the wide-brim cowboy hat and the other one is the so-called classic planter's hat, which has a much smaller brim and somewhat more elegant, gentlemanly look.
If you are to wear a gambler's hat, you will probably have to pick the size, color, and admittedly the size of the brim. Your choice is pretty much a toss-up between the planter's hat and cowboy-style wear, both of which can give you a dashing look. Here is our list of the best ten gambler hats you can wear today.
Best 10 Stylish Gambler Hats
#1 Stetson Men's Digger Natural Hat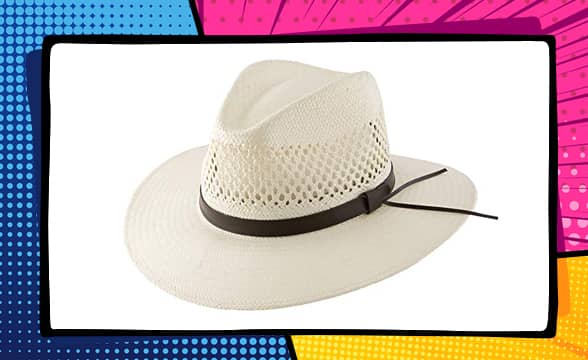 #2 Jaxon Pebble Beach Seagrass Straw Gambler Hat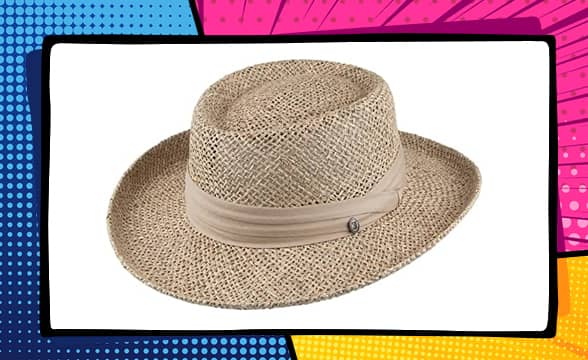 #3 Colonel Shantung Straw Gambler Hat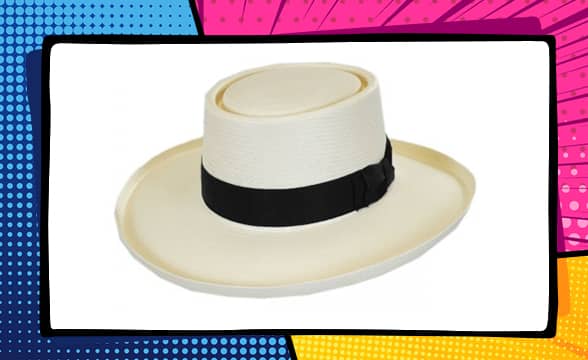 If you are looking for a gambler hat with a distinctive look, the Colonel Shantung Straw Gambler Hat is definitely a top choice for you. You will find the hat to be a slightly more stylish choice, more apt for the type of reserved gamer who has charm and a bit of an enigmatic personality.
#4 Stetson Royal Flush Hat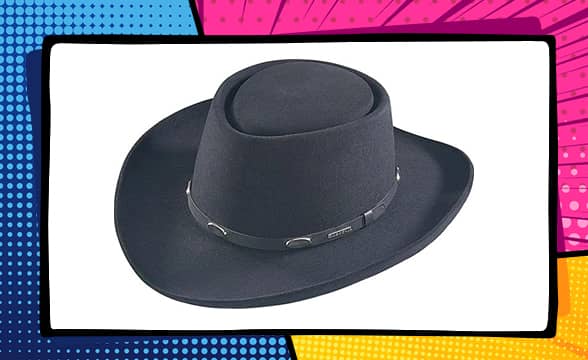 #5 Crushable Wool Felt Gambler Hat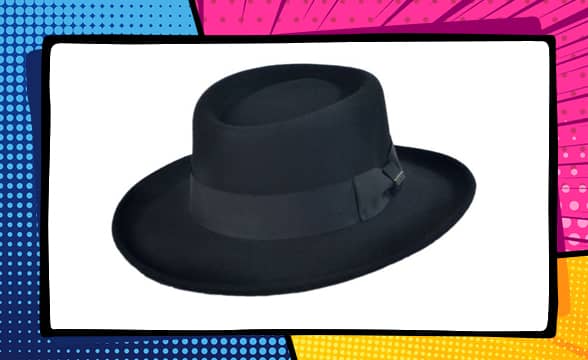 Next on the list, we have a Crushable Wool Felt Gambler Hat. It's a dapper and stylish choice, and it points to the personality of someone who is quick with wit and definitely knows how to read people's faces. A gorgeous unisex choice, you will find this hat quite enjoyable and on-par with a gambling look that is never out of style.
#6 Quincy Waterproof Wool Gambler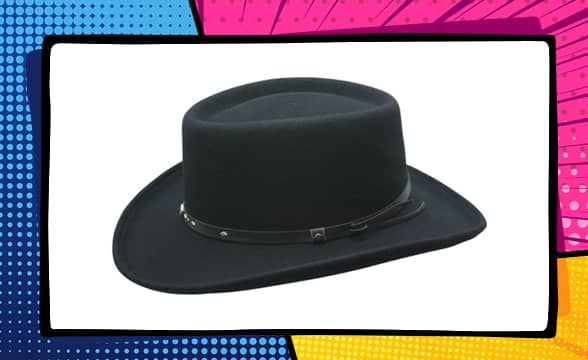 The Quincy gambler hats style is very much en vogue, and you will have no trouble falling in love with it. It sports a familiar look and a delicate but sturdy make that allows you to really sport that gambler's look without a worry in the world. The Quincy brand is also known for its quality, so you won't be making the wrong choice here.
#7 Ultrafino Gambler Woods Panama White Straw Hat Golf Club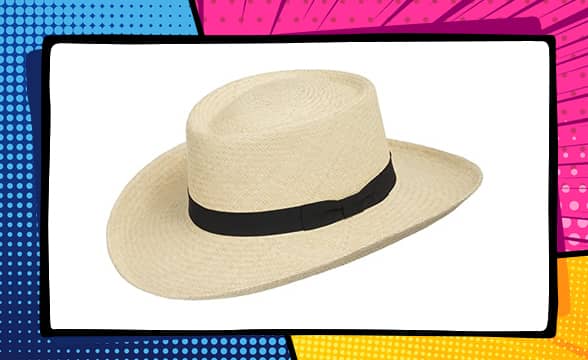 Not all gambling hats have to be somber, and the beige Ultrafino Gambler Woods Panama White Straw Hat is definitely one that is worn lightly. You will find the make to be to your liking and have the option to pick from a white or beige model. The hat itself is handwoven in Ecuador, and it demonstrates quality and good taste.
#8 Stetson Men's Lobo Concho Band Cowboy Hat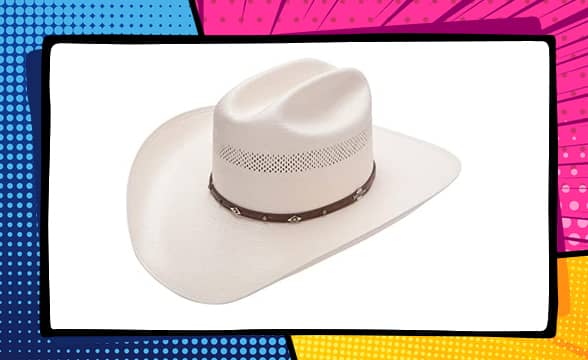 Stetson is known as a brand that appreciates quality, and you will definitely want to get yourself one of these. Other than cutting a dashing look, you will show your fellow gamblers that you have a taste and good judgment, both of which should be feared at the poker table, whether this is your local casino or the World Series of Poker.
#9 MG Gambler Straw Hat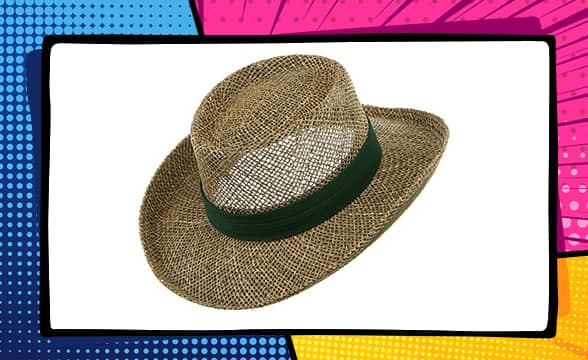 #10 Rawhide Buffalo Fur Felt Western Hat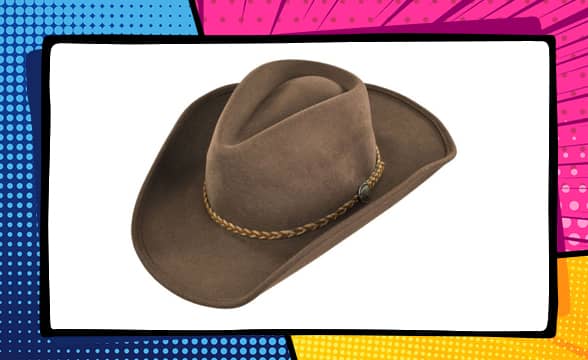 The Rawhide Buffalo Fur Felt Western Hat demonstrates confidence and an astute sense of fashion. Made from buffalo felt, durable, and water-resistant, you will enjoy a hat that will hardly ever have a blemish on it. You can use it for added effect when you sit broodily at your part of the table and deliver a destroying hand to your fellow gamblers.
When Did the Gambler Style Cowboy Hat Come Out?
The history of the cowboy hat as a staple of gambling culture is not documented, but if we were to speculate, gambling originated in the Wild West, where cowboys and townspeople all wore such head coverings. 
Cowboys would use their hats indoors to cover their faces so that their opponents would not be able to read any tells off during a saloon game of poker, for example. Then, popular culture came along, and the gambler-style cowboy hat was taken at face value.
In Clint Black's song "A Good Run of Bad Luck," he is wearing a cowboy hat and singing about gambling, for example. There are other cultural references just like this one!
What to Wear with a Gambler Hat?
Gambler hats have spawned their very own fashion sense, and as such, there may be a few complementing trinkets that would tell your opponents that you are about as serious about your gambling lifestyle as things can get. Combining your hat with the right attire or even a gambling ring, you can cut a dashing figure on the casino floor.
Only, keep in mind that while gamblers are a friendly lot, they don't take fondly to people who try to impose themselves on them and convince them they are their betters. If you are going to look like a gambler, you better be one at heart!