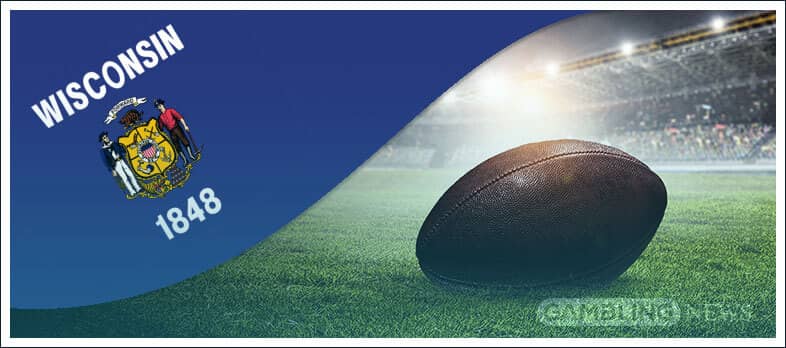 Wisconsin is not a state that is unfamiliar with gambling. Surrounded by many jurisdictions that have already legalized sports betting, Wisconsin residents can readily hop over the state's border and participate in various and legal sports gambling contests. The question is, how soon would it be before the state kickstarts its own legislation.
Things have been moving very slowly. In fact, there has been no attempt to regulated sports betting since PASPA was repealed in 2018. This puts the state's nearly 6 million residents in a difficult position to always cross into neighboring states and download mobile apps to bet remotely.
Today, Wisconsin authorizes several types of gambling products, including casinos, bingo halls, and horse racing. You will find 27 gaming locations in the state operated by the 11 Native American tribes.
Online Sports Betting in Wisconsin: What's the Gist?
If you want to place a bet online in Wisconsin, you may need to turn to a neighboring state. WI is locked in between several states that have made determined and in parts successful efforts to legalize their sports gambling industry.
Illinois and Iowa offer opportunities to bet remotely, and Illinois even does not expect you to register in person anymore. Michigan and Minnesota are another two options. All in all, sports bettors have a place to turn to if they are looking to bet on sports. However, the inconvenience of not having a desktop or mobile sports betting platform close to home remains unchanged.
The state has made no effort to legalize sports betting in any form, and least of all online – with no bills even submitted to broach the topic. WI is an interesting pocket in time where the repeal of the federal law really did nothing to change the opposition towards sports betting.
Sports betting in Wisconsin is still not legal, and there seems to be little momentum or even rumors that anything would change any time soon. That is a pity since the state has a rich sports history and culture, and placing a wager on anything from the Green Bay Packers to the Milwaukee Bucks would be fun to the locals.
Latest Gambling News in Wisconsin
What Sports Are Popular Betting Options in Wisconsin
Many states legalize sports betting even though they have no actual sports teams to speak of. That is not the case in Wisconsin. The state is home to some of the most prominent Major League franchises in the country, and, as you can imagine, interest in those sports is high. So high, in fact, that's easy to imagine that your average WI resident would love to place a bet on their favorite team.
The truth is locals love all sports there are and probably watch anything that mainstream sportsbooks have to offer. Nevertheless, without the regulatory go-ahead, sports fans are locked in a soulful betting limbo as passive onlookers unless they take that trip to a neighboring state. The most popular bets in the state vary, but they are usually built around popular sports franchises.
NFL Betting in Wisconsin
The first sport to mention is, of course, American football, or just football as we call it. Wisconsin is home to the Green Bay Packers, which is the country's only publicly-owned team. Yes, the Packers are owned by their fans, who are shareholders with over 350,000 people now controlling shares in the team. With so much riding on the Packers, you can imagine why people would turn out in droves to place a wager on Green Bay.
NBA Betting in Wisconsin
While the Green Bay Packers get a lot of attention, Wisconsin actually has other viable sports franchises to rally around. The Milwaukee Bucks are one of the best NBA teams out there and a squad with a rich history. As such, the Bucks make for a perfect betting market and one that you will want to explore in full. The Bucks placed third in the Eastern Conference during the 2020/2021 regular season and did not play a bad game all throughout.
MLB betting in Wisconsin
If you are a fan of baseball, you will definitely have a local franchise to rally behind. The Milwaukee Brewers are another prominent team to keep your eyes peeled for. They have been successful in overcoming the season crucibles in both 2018 and 2019. With baseball back in full swing, Wisconsin sports fans definitely have another worthwhile pick to choose from.
College Betting in Wisconsin
While sports betting is not legal in the state, this hasn't stopped WI from cultivating its homegrown talent in the NCAA. University of Wisconsin-Madison football or the Badgers, as they are known, are part of the Big 10 Conference, and as such, they draw a lot of attention and crowds whenever a game is going.
Can You Bet on Daily Fantasy Sports in WI?
Next on the menu, we have daily fantasy sports. They are a good alternative to traditional, mainstream sports, and as such, they come with many options. The drawback here is that you cannot bet on actual events but have to participate in the fantasy ecosystem, where you draft various players to create your own unique teams. As long as this appeals to you, you can definitely enjoy DFS in Wisconsin.
DFS operates in a legal grey area with the activity not regulated by law but not outlawed by one either. Companies such as DraftKings, FanDuel, and Yahoo Sports are already present in the state and offering their fantasy platform. In fact, DFS is the only type of sports betting that any legislator in the state has tried to formalize.
Rep. Tyler Vorpagel has already submitted several bills in the state legislature, hoping to give fantasy sports an official status, but none has actually succeeded. Nevertheless, fantasy sports are shielded, and it's unlikely for the activity to be outlawed.
This is a good way for Wisconsin sports gamblers to have a relief when they are looking to place a wager on an event, even though they have to make a few concessions of their own.
Can You Bet on Horse Races in Wisconsin?
Yes. Horse racing is legal in Wisconsin, and this is good news for anyone who has a soft spot for the ponies. Similar to fantasy sports, horse races and betting operators who offer these types of wagers can extend a few perks to bettors that they cannot access otherwise.
Websites such as BetAmerica and TwinSpires are already available in the state and accept bets remotely. You get to place your wagers remotely and familiarize yourself with what a potential mobile betting industry may look like.
Some of the state's tribal casinos are also offering racebooks you may visit in person and place a wager in-person if you choose to.
Will Mobile Betting Come to Wisconsin?
As discussed before, no attempts to legalize mainstream sports betting have been made since 2018. However, Wisconsin residents are well aware of the potential benefits of mobile betting apps and the quality-of-life improvement that is having access to such solutions.
In other words, residents will probably be keen to have downloadable mobile apps and enjoy access to remote gambling from anywhere in the state, at least so far as sports betting goes. However, for this to pass the legislative muster, someone will need to submit a bill and broach the long-shun topic of bringing sports gambling in the state of Wisconsin.
Final Word and What to Expect
WI sports betting is obviously not moving too quickly, and judging from lawmakers' efforts, it's not a top priority either. The state could benefit immensely from legalizing sports betting right now as it has many citizens and a strong tradition in sports which certainly makes many people keen to get a wager going on a popular event out there.
Daily fantasy sports and horse racing are a great way to get people involved in sports betting in the first place, albeit these two verticals certainly have their idiosyncrasies that aren't universal across all sports betting contests. It feels that Wisconsin sports fans are ready to embrace sports betting. All that is needed is a proper regulatory kick.
FAQ
Does Wisconsin have sports betting? 
No. Wisconsin does not presently regulate or has tried to regulate sports betting. The activity is, for all intents and purposes, illegal, and you cannot find a licensed operator that accepts traditional sports bets. 
What's the gambling age in Wisconsin?
18 and 21. You can participate in the lottery at the age of 18. To visit and play at a casino, though, you must be at least 21.  
Will there be online sports betting in Wisconsin? 
Not certain. If sports betting attempts begin, they may be faced with opposition from Native American tribes, especially if they are not offered exclusivity. Mobile and online sports betting are very much under question assuming a bill to regulate sports is submitted in the first place. 
What gambling contests are allowed in WI?
Presently, you can participate in bingo, lottery, casino, fantasy sports, and horse racing. All of these gambling contests are authorized by the state and are legal to be a part of.
Should I try offshore operators to bet on sports?
No. We strongly recommend that you avoid betting at offshore sportsbooks. They offer poor consumer protections and have no obligation to honor your bets and payouts.