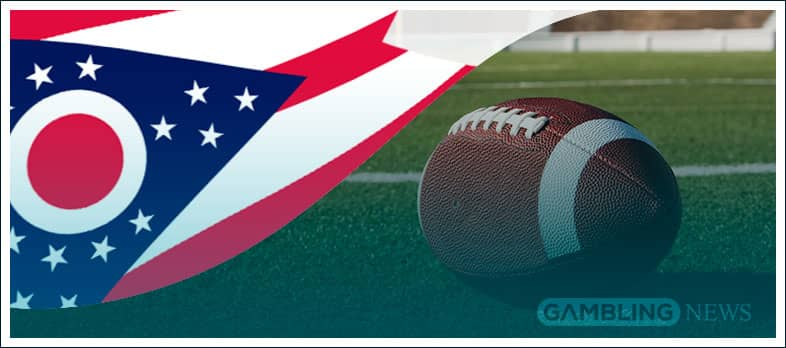 Ohio has not passed sports betting legislation just yet, meaning the activity is restricted in the state. Even though you can't legally place a wager in Ohio just yet, efforts to legalize sports betting in the state have been ongoing for a while now.
Two bills were already introduced in 2020 looking to bring legal sports betting in the Buckeye State, to no avail. Commenting on legalization efforts early in 2021, Gov. Mike DeWine expressed his support for the legalization of wagering in the state.
Numerous politicians from all political hues, including Sens. John Eklund and Sean O'Brien have vowed their support to legalize sports betting in Ohio. There is an excellent chance to see this happen in 2021 as a seven-member Select Committee on Gaming has been established to explore sports betting's upsides and downsides.
With the House and Senate working closely together, Ohio enjoys bilateral supports from all political players so far as legal sports betting goes.
Ohio Sports Betting Legislation: How Soon?
Ohio remains upbeat that the state may succeed to pass sports betting during this year's legislative session, hoping to introduce both retail as well as mobile betting and catch up to neighbors who are pushing in favor of sports wagering.
Some headway has already been made, and Senate President Matt Huffman announced that he is going to set-up a Select Committee on Gaming with five Republicans and two Democrats taking the reins to explore how feasible sports betting legalization in the state is.
While the committee has a non-binding advisory role, it's a clear sign by the Grand Old Party (GOP) that Republicans are on the move to make sports betting legal in Ohio. The Committee may or may not issue recommendations before the push to legalize sports in Ohio moves forward.
Latest Gambling News in Ohio
The Faces of Sports Betting Legalization in Ohio
Yet, there is certainly a momentum building up since the Supreme Court struck down PASPA in 2018. Many states have caught the same legalization fever today, with Ohio finally finding legislators willing to champion the benefits of legal sports wagering.
One minor hiccup here could be that both Senators John Eklund and Sean O'Brien and Rep. Dave Greenspan, didn't win reelection in 2020, depleting the state of some of its key policymakers when it comes to sports betting.
Nevertheless, there seems to be enough endorsement, not least because Rep. Brigid Kelly is still part of the legislative framework. Stressing the importance of legalizing the activity, Rep. Kelly had this to say:
"We are being left behind. Everyone around us is passing sports betting and capitalizing on the opportunity for folks to play. Those are resources that we can reinvest instead of Ohioans being forced to cross state borders and spend their money in other places."
To put things in perspective, Ohio's sports betting may be decided in Q1 2021, leading to an early start in Q3 or Q4, on time for major sports betting events!
Attempts to Legalize Mobile Betting and Online Sportsbooks in Ohio
Two separate bills were introduced in 2020 already, but they didn't quite cut it. HB 194 was mothballed, but it provided language as to how the Ohio Lottery Commission would control sportsbooks in the state and collect proceeds for education.
Another popular piece of legislation from the recent past is SB 111. It's a little more scant in terms of information, even though it's somewhat more popularly cited. For its part, the bill argues that the state Casino Control Commission should regulate the sector, but makes no mention of how proceeds would be used.
Both SB 111 and HB 194 are actually on the backburner, and they are unlikely to serve as the basis of the regulated sports betting market in Ohio in 2021. Rather, Ohioans have legislators during the next few months to rely on. Any future legislative effort, though, is most likely going to be predicated on the previous bills.
However, one clear thing is that lawmakers won't waste time bickering over mobile and retail sports betting, embracing online sportsbooks from the very start. The only real rivalry right now that seems to shape up is whether the Casino or Lottery Commission should be tasked with the regulation of the sector.
A new regulatory body is highly unlikely to see the light of day in the state, as Ohio already has legislature and the institutions necessary to bring sports wagering in the state without further hindrance. However, lawmakers will have to agree on some basic aspects of the legislation, such as tax rates, license fees, and renewals.
There is a strong chance that some of the major sports betting operators will be tempted to join, as Republicans and Democrats have all hinted at low taxes for the industry, at least at first. The covid-19 pandemic and subsequent financial deficit is another reason for Ohio's legislature to seek a positive outcome in the matter.
Ohio Online Sportsbooks and Mobile Betting
Once sports betting is legal in Ohio, this will come with a lot of interest from sportsbooks already present in the United States. Right now, we will probably have to limit ourselves to speculating about what these sportsbooks would be, but there are clear indicators that suggest some entrants are more than likely to arrive on a newly-regulated market.
WynnBet is one of the biggest bidders for an entry in Ohio as the company gained market access through a partnership with Penn National, which in turn runs four casinos in the state. Presently, the state has four casinos and seven racinos, making for a rather rich selection of potential land-based partners.
We predict that BetMGM, Caesars, William Hill, DraftKings and FanDuel are among the most likely early entrants once sports betting is legal in Ohio State. All of these sportsbooks have an established track record in gambling, and they bring a lot to the table in terms of potential bet offers. This year will be interesting for Ohio's legal framework.
What Bets Are Allowed in Ohio?
Ohio State is likely to pass a bill that will make it legal to make bets on various outcomes and sports. All the country's major leagues should be covered under it, including American football, baseball and basketball, hockey, and even soccer. College sports have a tradition in Ohio making it even more important to decide whether NCAA bets will be allowed.
Most states have conflicting legislation across borders. Some allow college sports betting completely, but others restrict it in some ways concerning domestic teams. Ohio is looking to roll all types of bets, starting with Moneyline, Spread, and Totals but featuring numerous props, and even political races and entertainment.
While these talking points will be discussed later, it's safe to say that Ohio will feature all mainstream betting markets for sports fans' comfort.
Player props and in-play betting could take just a bit of time after the launch to set-up, but it will be a complementary part of the overall experience. Naturally, a strong push for mobile means that the Ohio sports betting industry will be competitive and allow stakeholders and sports fans to make the most out of the experience.
Conclusion
Ohio is fast approaching the legalization date, and that is good news. With strong support from lawmakers, the state doesn't have to bicker over issues that often just hurt the industry and stop the legislature from making the decisions that benefit sports fans and stakeholders the most. January has proven an important month in 2021, but Ohio is only getting started. We may see a sportsbook arrive in the Buckeye State before the year is out.
FAQ
Are sports betting legal in Ohio?
No, Ohio sports betting is still illegal. As of 2021, there are strong efforts to legalize the industry. A special committee has been set up, and legalization is expected by the end of the year.
How old would I have to be to bet in Ohio?
21. The most likely legal age for sports betting in the state is 21. Ohio currently allows individuals aged 21 or older to attend casinos. The state also allows anyone who is at least 16 to play bingo legally.
Can you bet via mobile devices at Ohio sportsbooks?
Yes. Current legalization moves suggest that Ohio's upcoming sportsbooks will have mobile betting available.
What sports would I be able to bet on in Ohio?
You will be able to bet on all popular U.S. sports. This includes football, basketball, hockey, baseball, soccer, tennis, golf, martial arts, boxing, motorsports, and many others.
What types of bets can you make?
Sports fans in Ohio will certainly have the option to wager all popular bet types, including Moneyline, Spread, and Total. Other betting markets are most likely going to include prop bets and in-play selections, and naturally teasers, parlays, and more.