Offshore betting sites have been gathering momentum around the world for years now. In the dawn of sports betting, when regulators were moving slowly, offshore sportsbooks were already building the future of online gambling by making it possible for people around the world to place a wager. Many of the top offshore betting sites began operating out of Costa Rica and gradually moved to the mainlands, obtaining a regulatory status.
Today, offshore sports betting sites are a valid choice, and they bring sports fans a quality online betting service that they can trust and rely on. These websites are centered around the idea that the customer comes first, offering excellent betting opportunities, and adding value to your experience by providing competitive lines that mainland sportsbooks often fail to supply. We take a look at the best offshore sports brands and what they have to offer you today.
Our Recommended Online Sportsbooks
Here is a list of the best online sports betting sites that have been reviewed and tested by our iGaming experts: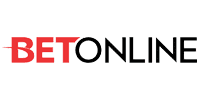 BetOnline
50% up to $1,000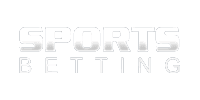 SportsBetting.ag
50% up to $1,000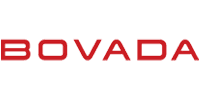 Bovada Sports
50% up to $250
The offshore sportsbooks featured on this list are all dedicated to providing you with the best possible experience. If you are looking to bet online on sports and want to extract maximum value out of your wager, it's worth checking what offshore gambling sites can bring. Often, you will find lines and fixtures for your favorite sports that are equal to or better than what mainland betting companies have to offer. We have only listed those offshore sports betting sites that you can fully trust.
What Is Offshore Betting?
Offshore sportsbooks began appearing back in the 1990s when the hunger for quality sports betting action was high, and there were a few alternatives. Operators realized that they could set up shop at places such as Costa Rica and create online sportsbooks that service customers from around the world. As a result, sportsbooks began catering to a global audience, with bettors coming from North and South America, Europe, Oceania, and Asia.
The status of 'offshore' has been challenged on several occasions, but to this date, the best offshore betting sites are up and running precisely because they do not break any specific laws. Essentially, an online sportsbook in Costa Rica serves as a betting shop that people visit. Instead of traveling to the venue, though, they can simply place their sports bets remotely.
For this matter, offshore sportsbooks are considered to be legitimate businesses, and offshore gambling is a fair choice for anyone who wants to set up an online betting account and get access to even more odds, markets, and betting opportunities.
Offshore betting is set up for entertainment purposes only, and sportsbooks based in Isle of Man, Curacao, or Costa Rica still acknowledge and honor gambling laws in individual countries by focusing on jurisdictions that do not formally object to offshore sportsbook gambling.
How We Pick and Review Offshore Betting Sites
With so many great sportsbooks to go around, reviewing offshore sports betting sites may prove a little daunting at first glance. Thankfully, you don't have to do any of the hard work as we have a dedicated team of industry experts with extensive understanding and insight into the industry.
As a result, we can bring you the best offshore sportsbooks and give you specific reasons why some simply outperform the rest. With a combined experience of over 60 years in the gambling industry, our experts take a look at several important aspects of the offshore gambling sites we bring to your attention.
Reputation and Public Opinion
Because the topic of offshore betting is always a little divisive, we have established over the years that for a sportsbook in this vertical to be successful, it would need to fulfill certain prerequisites. One of those is establishing a sterling reputation that makes sportsbooks a familiar and trusted partner in offshore gambling. To achieve this, every betting site will have to meet high consumer standards and expectations and offer an impeccable online sports betting experience. We thoroughly review the public opinion and use it to create our own rankings.
Fairness of Odds and Lines
Because there is no central regulatory authority in most cases, offshore betting sites must live up to high standards of fairness and integrity. Offshore sportsbook odds must be competitive with the ones offered on the mainland. They are often even better to make such betting sites competitive. However, the best offshore sportsbooks pay smaller taxes, which allows them to adjust the odds and offer smaller vigorish fees, which makes it rather easy for them to establish a strong reputation and fair odds and lines. We make sure to double-check for these as we go along.
Security and Safety
Since offshore sportsbooks are not located in the country in most cases, US players and players from around the world are often wary of how safe a sportsbook is. As it turns out, they have some of the highest standards of safety and security. They ensure that all their pages are SSL encrypted, and often, they even call upon third-party auditors to verify the fairness of the odds and payouts. This is a crucial moment for offshore bookmakers to build up their reputation, and they strive to uphold draconian safety measures.
Offshore Betting Bonuses and Promotions
Just like anywhere else, offshore sportsbook bettors are keen to get their hands on a variety of promotions. Whether it's a deposit bonus, a first deposit welcomes bonus, risk-free wagers, or some other option, bonuses play a crucial role to sports bettors. While they are not the most important aspect of the sports gambling experience, bonuses still help us read whether a sportsbook means well to its players or is trying to take advantage of them. Top offshore betting sites have excellent promotions that involve a great welcome bonus and a generous risk-free wager that can be both used quickly and without any issues.
Sports Variety and Markets
Another important aspect of the online sports betting experience is the variety of markets. Bettors are keen to place a variety of sports bets that include money lines, totals, spreads, prop bets, and others. That is why we make sure to always check if an offshore sportsbook satisfies these expectations before recommending it. Sports variety is equally important to us, and we will look at whether all main sports have been covered, including the NFL, NBA, MLB, NHL, MLS, and many others. Variety is crucial to the success of online sports betting sites, and that is what we expect to find.
Offshore vs. Regular Sports Betting Odds
As we briefly mentioned odds in our reviewing process, it's time to take a slightly closer look at the betting lines and how they fare when we compare offshore betting sites with mainland ones. As explained earlier, offshore sportsbooks have slightly more favorable markets when it comes to odds. This is thanks to several reasons. For starters, unlike US sports betting sites, offshore bookmakers often have to pay a little less in terms of tax (or no tax at all)
That allows them to be more competitive when drafting up the lines and odds. Secondly, they have fewer actual regulatory objections to deal with. While college sports betting on the NCAAB or NCAAF may be the cause of some concern in some states, offshore bookmakers can make sure that they draft markets for those events without having to worry about anything. In terms of available markets, you are bound to have pretty much the same options as mentioned before.
You will have moneylines, but the vigorish at offshore sportsbooks will probably be smaller. So, instead of paying $110 to win $100, you may end up paying $105 to win $100. There are spreads, totals, and proposition bets all worth your while, as well as bets that are specific to sports such as baseball and hockey. Overall, the odds at offshore sports betting sites are spot on, and they provide you with a fair market where you can make use of betting over the Internet and extract the best possible value from your wagers.
Reasons to Bet at Offshore Sportsbooks
There are many distinct advantages why you would want to choose the top offshore online sportsbooks. These betting sites are built in a way that can cater to US players, but then again, they can cater to anyone else in the world. The welcome bonus at most such sites is universally good, and you can find great odds and sports, including horse racing, to really add to the joy of the experience. Here, we will list several reasons why we believe offshore sportsbooks bring so much to the table and why you would benefit from betting at any of them.
Competitive Odds
As mentioned before, offshore sportsbooks have one excellent advantage -competitive odds. The odds are often a bit better than mainstream bookmakers precisely because there is less red tape to get in the way. As a result, sports fans are able to benefit from competitive lines and fixtures that will add value to every possible bet you can make, whether you are betting on live events, pre-game, or future markets.
New Opportunities
Once again, offshore sportsbooks tend to excel when it comes to market variety. Online gambling makes it easy and quick to track a variety of sports that appeal not just to US players but also to the broader global betting crowd. As a result, markets such as NCAAB and NCAAF, and even esports, are thoroughly featured at offshore betting sites, which makes it very easy for you to have an entire plateau of betting choices at your beck and call. You can browse through any market you wish and place a wager that you feel comfortable with.
Better Vigorish
Offshore sportsbooks come with better vigor. The vig is the fee that is charged on top of your every bet – that's how a sportsbook makes its revenue. However, the vigorish at offshore betting sites is much better for a number of reasons. For starters, betting sites located outside of the mainland are subject to a much better tax regime, which allows them to be more generous when it comes to drafting lines and offering a competitive sports betting experience.
Remote Access
While local regulation may obstruct the introduction of intuitive sports betting options such as mobile betting, you can rest assured that offshore sports betting is focused on the consumer. As such, mobiles are ALWAYS an option offshore, and you will be able to access a betting site directly from your desktop computer or smartphone. All top offshore sportsbooks are available on mobile and can be bet on interactively from afar.
Quick Banking
A crucial component of any offshore sportsbook is its ability to deliver quick banking options. Your first deposit, whether it's done with a credit card or e-wallet, should always clear quickly, and that is precisely what bookmakers do. You can enjoy instant banking that will provide you with the funds necessary to bet online on your favorite sports in no time. You can manage your deposits quickly and easily by using the right banking options.
What Sports Are Available Offshore
An offshore sportsbook based outside of the mainland has an incentive to provide you with a wholesome experience, and that includes a great market variety through and through. As a result, you will be able to locate and enjoy numerous betting markets. The sports covered by offshore sites include all-time favorites to US players and the world in general. You will be able to bet on over 30 sports, college contests, esports, and even horse racing. Popular choices here include:
Basketball
American football
Soccer
Golf
Hockey
Baseball
Motorsports
Boxing
Tennis
These are just some of the big markets that are readily available to bettors offshore. Sports fans from all countries will have access to these market opportunities as soon as they sign up for an account. With over three dozen sports to choose from, you will notice that there are hundreds, if not thousands, of markets to pick from, too.
The best offshore sportsbooks make absolutely sure to cover every major competition happening within a given sport, whether this is the NBA, the NFL, Premier League, or any other contest. You can expect to find an outstanding variety of sports betting options waiting for you offshore.
Depositing Money Offshore
Making a deposit offshore should be a quick and easy process that you would not have any trouble with. You have numerous payment options that will help you complete a deposit offshore, and they are all quick, reliable, and safe. Popular choices here include but aren't limited to:
Credit Cards
Debit Cards
E-wallets
Bank Transfers
Cryptocurrency
You will find these banking methods to be flexible, quick, and easy to use. When you register an account with an offshore sportsbook, it's always good to first check what payment options are available. As part of our reviewing process, we will make sure that bettors always have access to diverse, flexible, and reliable payment options.
Processing times for deposits are usually instant, which means you can power up your account at Bovada, BetOnline, MyBookie, or any other legitimate offshore sports betting operator in a matter of seconds once you have your account set up. You should always double-check with each sportsbook and see what its specific payment options are.
The minimum deposits start at $10 or $20, and you will enjoy instant transaction times for the most part. The average limit per deposit is $2,000. One thing to notice is that most offshore sportsbooks do not have a total amount you can deposit, meaning you can keep upping your account as you wish. However, there is no need to spend excessively on your deposits as you can deposit instantly when the need is rather than over-committing too much money from the very start.
Withdrawing Money Offshore
Admittedly, withdrawals are a little trickier when it comes to sports betting. Bettors will have to pick a brand they can trust as withdrawals will usually range from 24 hours to seven business days or more. Withdrawals are trickier as the processing times are longer and some bettors grow impatient. That is why it's important to stick with trusted brands, whether this is BetUS or SPortsbetting.ag, and make sure that you only withdraw from authorized websites.
Most offshore sportsbooks will allow you to withdraw up to $2,000 per transaction, the same as the deposits. Processing times will be longer, as noted, but you can pretty much save yourself a lot of this hassle if you choose to use cryptocurrency, such as Bitcoin, as your payout option. Crypto is admittedly the quickest way to move your money around from an offshore betting site.
Live Betting at Offshore Sportsbooks
The best offshore sportsbooks will make sure that they provide you with live betting options. Known as in-play markets, these betting options are there to add excitement to your gameplay. Players will have access to real-time events and be able to make split-second decisions. The live betting market is very popular with sports fans who are keen to feel closer to the action, and often, these types of wagers are how they engage.
While in-play options have a much higher value to a professional sports bettor, they are a fun way for recreational sports fans to get even more out of their betting experience. In-play markets are all the rage, and you can rest assured that the offshore bookmakers we have listed here will go the extra mile in featuring as many live options and live streams as you can ask for.
Is Offshore Sports Gambling Legal?
Understandably, the legality of offshore betting and gambling as a whole is a recurring issue, and that is understandable. The majority of sports bettors worry that there may be some legal reason not to access sports betting websites. For the most part, there is none. Unless a regulator has exclusively banned a website from accessing your area of living, you may rest assured that it's technically legal for you to play an offshore sportsbook.
A popular example explains that offshore betting sites are like visiting these websites in places like Costa Rica or the Isle of Man. This is an imperfect way to put it, and these websites are "a grey area" at best. However, they are not to YOU as a sports bettor. You can access your account, enjoy tons of selections and claim various bonuses free of worry that you have any responsibility to carry.
The onus is on sportsbooks to make sure that their offers are compliant with local regulations. Naturally, you should pay attention to whether a bookmaker has had any head-butting with local regulators as this may presage a ban for the website from your area. However, it's safe to say that participating in sports gambling contests at offshore betting sites is completely legal from the standpoint of someone who places wagers.
Conclusion: Will Offshore Be Around in the Future?
Offshore betting sites are still here, and they are in no hurry to go anywhere any time soon. As it turns out, many countries around the world are now legalizing sports betting and bringing it closer to home. Some offshore sportsbooks are following these trends and are seeking to enter fully regulated markets.
Others continue to stand as bastions of freedom that are free of onerous regulation. Whatever the case, you can rest assured that the offshore betting sites we list on our site are thoroughly vetted and are some of the industry's absolute leaders in online sports betting.
FAQ
Here you will find a list of answers to some of the popularly asked questions that concern the offshore gambling landscape.
Are offshore sports betting sites safe?
Yes, offshore betting sites are very safe. They are in most cases regulated, and governments make no formal objection to their operations most of the time, making them more or less legal. In terms of safety, these betting brands make sure to offer an encrypted and provably fair experience that protects you as a consumer and allows you to enjoy your betting sessions.
What are the best offshore betting sites?
Bovada, Sportsbetting.ag, BetOnline, BetUS, and Intertops are all considered some of the best offshore betting sites. To get a better idea of what to expect at each of these websites, we strongly recommend reading our dedicated reviews that will help you catch yourself up about each site, their welcome bonuses, free wagers, and more.
How to file income tax returns for offshore sports betting?
In most places, gambling winnings do constitute taxable income. Make sure to consult with an accounting specialist who can guide you through the process and help you sort out your taxes. Make sure to always report your gambling winnings as income if your government declares it taxable so as to avoid unpleasantries with law enforcement later on.
What rules do offshore betting sites have?
Offshore betting sites have many simple rules that are easy to follow if you are not attempting to cheat. The first rule is to not cheat by using any software that could damage the experience for others. Most betting sites expect you not to bonus hunt or hold multiple accounts. These practices are upheld by both offshore and mainland operators.