Las Vegas is big on slots, and if you are looking for some of the best paying ones, you have come to the right place. In fact, there are more than 160,000 slot machines in Sin City according to the Nevada Gaming Control Board. Slots can lead to big wins and they have a no-brainer gameplay style which makes them attractive to the millions of players who go there. The question remains, though.
Which slot machines pay the best in Vegas? There are hundreds of excellent options to try and we have made sure to go through the top choices. As a bonus, we will recommend a few of the venues that are known to be paying the biggest jackpots, so that you are always prepared and never have to wonder where to go next and find the best machines to play in Vegas.
Where to Find the Best Slot Machines in Vegas?
Las Vegas can make you heady with all the glitz and glamor of the areas. Out of all of Nevadan venues dedicated to gambling, Las Vegas offers the most prolific opportunities to gamble on slots. But where do you go to try your luck? Well, the easiest way to find out is to look at the numbers.
Casinos located in Laughlin, Downton, and the Strip may be some of the most enjoyable to visit, but they also tend to win the most out of slots. Your loss is the casino's win. So, hunting for the best machines to play in Vegas may take you elsewhere.
Statistically speaking, Reno seems to be offering the best options for people to win, but then again, this is not Las Vegas. However, there are enough venues in the city that do just the same. Boulder Area and North Las Vegas areas have a better win range than their counterparts in the swankier areas of town.
So, statistically, the most worthwhile Vegas slots may actually be waiting for you in the aforementioned areas. There is no shortage of excellent venues to visit in both. Casinos in Boulder Area include:
Sam's Town
Arizona Charlie's
Fiesta Henderson
Green Valley Ranch
M Resort
Eastside Cannery
Sunset Station
Boulder Station
Arguably, Boulder Area slots seem to be a little more generous than their counterparts in North Las Vegas. While slots are often predicated on luck, data indicates that generally avoiding Downtown and Strip casinos in favor of North Las Vegas could be better if you are specifically looking to improve your chances and win more. Here are some venues in North Las Vegas to consider:
Jerry's Nugget
Texas Station
Aliante
Silver Nugget
Fiesta Hotel and Casino
These properties will welcome you to some of the top slots of Vegas and extend you the common courtesy of a comfortable gaming environment to enjoy, along with great food and beverages.
The best machines to play in Vegas are not necessarily only located in those venues, but you may find that many less conspicuous titles in these areas will offer a decent bit of chance to win. Going after the jackpot slots, for example, is a higher gamble because you are hoping for a jackpot payout, which is not very common to begin with.
Best Slots to Play in Vegas by Win Potential
One other metric to use when trying to determine which the best slots to play in Vegas is to turn to the top titles available in Las Vegas. Regardless of where they are based in the city exactly, there are some games that you want to keep on your radar and try your hand at.
#1 Mega Moolah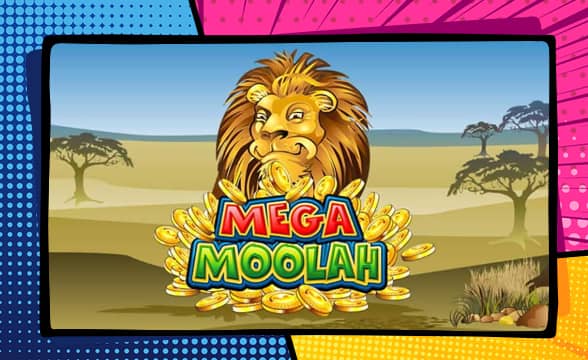 Mega Moolah is a fantastic slot that will seduce even the biggest skeptic and it has been able to pay out some sizable wins ever since it was introduced in Las Vegas. The game is connected to all the other instances of Mega Moolah, which makes it one of the best slots to play as it's constantly fed by gamblers. Getting lucky is hard, but if you do, you will find no better paying slot than Mega Moolah! The biggest Mega Moolah jackpot to have been one in a single instant is $15.84 million.
#2 Wheel of Fortune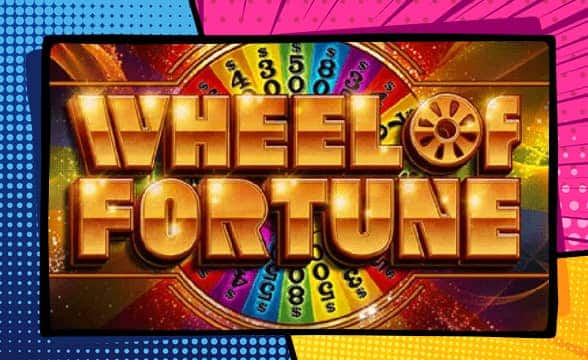 Another progressive slot game, Wheel of Fortune has been paying out jackpots habitually. Players will discover a number of excellent features that define the gameplay, but also some multipliers to keep you going in the base game. The biggest Wheel of Fortune slot to ever have been won amounts to $3.8 million.
#3 Megabucks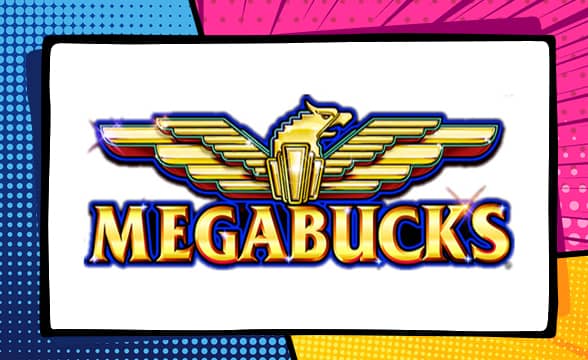 Megabucks is another great slot of Vegas and get that, it awarded a player at the Excalibur back in 2003 the eye-watering $39 million. Megabucks is still one of the most played progressive jackpots on The Strip and all over town, so if you are looking for one of the potentially biggest payouts, this slot machine is definitely a good fit for you.
#4 Diamond Queen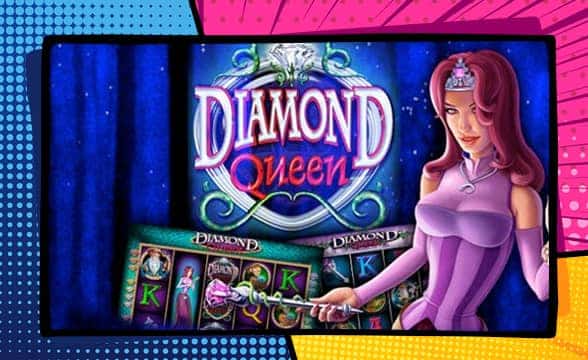 Diamond Queen is IGT's original and one of the best options you will have in Las Vegas. If you are after big wins, has some outstanding multipliers to offer on a fairly simple five-by-three slot machine grid. Free spins are not too common here, but the potential of winning big is there and you will definitely enjoy yourself.
#5 Buffalo Grand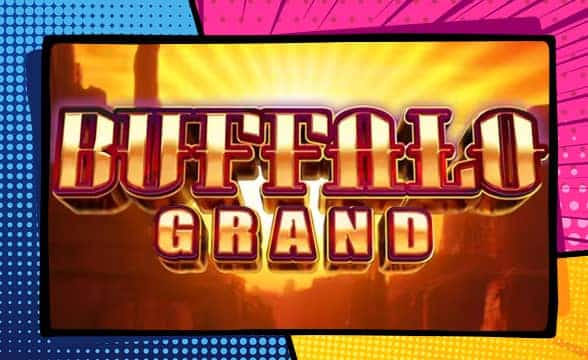 Buffalo Grand is popular with players in Las Vegas. It comes with 1024 payways and is considered one of the most entertaining value-added slots on The Strip and all across town. It's a simple slot machine that will have you started. You can win $650,000 playing Buffalo Grand and the machine is definitely one of the finest options you have in Las Vegas.
Best Slot Machines in Vegas: Final Words
So, which slot machines in Las Vegas pay the best? This depends on what you are after. A win such as the one in the Excalibur in 2003 has not been repeated ever since, but statistically, the venue has some of the biggest jackpots.
Many non-progressive games offer great return-to-player rates but they cannot match the life-changing amounts won occasionally by lucky gamblers from linked and progressive jackpots. All in all, the best Vegas paying slots are the ones you enjoy the best.
FAQ
Can you tell when Vegas slots are about to pay out?
No, there is no such thing as being able to predict when a payout is imminent. All payouts happen on a randomized principle.
Is there a specific time of the day to play slots in Vegas?
No, slots will pay based on a randomized principle. You may not influence the outcome of slot gameplay by simply choosing to play at a given time of the day.
Where can I find the biggest wins in Las Vegas?
Excalibur. The Excalibur Casino and Hotel is home to the largest single-win from a slot machine with $39 million won on Megabucks there back in 2003.
Are the best slot machines in Vegas "hot" and "cold"?
No, there are no "hot" or "cold" slots. This is a gambler's fallacy similar to "loose" slots. All slots pay out to a specific paytable that is determined by the developers and a Random Number Generator.
Can I win more in some areas of Las Vegas?
Statistically, areas such as Boulder and North Las Vegas tend to pay a little better while casinos in other areas of town tend to win a little more from customers. This is not an easily defined trend, as it may be due to the more "luxurious experience" in Downtown and Strip Casinos. However, the numbers do not lie and if you want a very slim advantage, you may want to stick with the recommended areas instead.