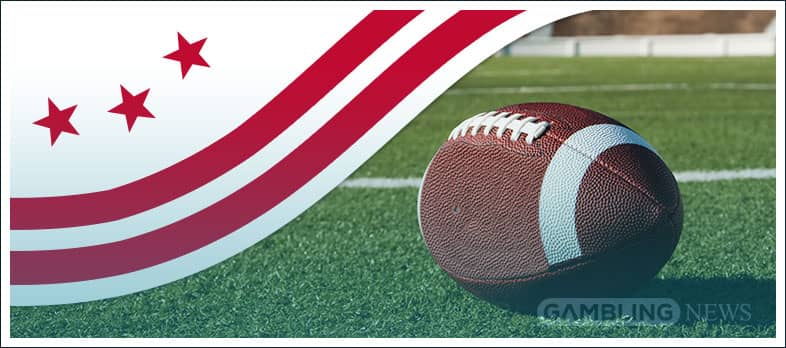 Washington, DC is not technically a state but the jurisdiction does offer sports betting and since 2021, DC is home to the first sportsbook located inside a sports stadium anywhere in the United States.
The One Capital Arena by William Hill Sportsbook made headlines as a unique amalgamation between the worlds of sports betting and mainstream sports. While this fragmentation of the sports betting landscape in DC isn't too helpful at first, it serves as a good litmus test as to what models work best in the national sports gambling landscape.
Before William Hill opened its dedicated sportsbook, the only alternative was DC Lottery's GambetDC app, an ambitious attempt to focus the control over the industry in the hands of the state. However, GambetDC struggled to produce any significant impact and its revenues have been woeful, to say the least.
In fact, William Hill's land-based sportsbook is doing a much better job and remains a preferred option even though mobile apps should be by default at a significant advantage. While sports betting in the capital may look out of unison with the rest of the country, it works very well.
Latest Gambling News from Washington DC
Is Sports Betting Legal in DC?
Yes. Washington, DC does play host to a fully regulated sports betting industry. However, the landscape is a little more challenging than it needs to be.
Because the DC Lottery holds exclusivity over online sports gambling, GambetDC is available throughout the entire District of Columbia whereas William Hill's mobile app is limited in an area around the Capital One Arena.
You may literally take one step in any direction and end up on the wrong side of the "geo fence," which can miff sports fans. Regardless, William Hill has set up a neat shop inside so you can always kick back at the sportsbook lounge and enjoy a leisurely betting experience instead.
Alternatively, you also have the option of betting through the BetMGM sportsbook app if you're physically located within a 2 block radius around Nationals Park.
Here is a list of the best online sports betting sites in Washington DC that have been reviewed and tested by our iGaming experts: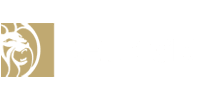 BetMGM Sportsbook
Risk-Free up to $600
What Online Sportsbooks Are There in Washington, DC?
Washington, DC wants to be the home of some of the leading sportsbooks there are and this shouldn't surprise you. Operators will have to adjust their offer to the slightly restrictive nature of sports betting in the state, but this is just as well.
Presently, the sole online sportsbook is William Hill Sportsbook if you discount GambetDC. There are at least two more options in the pipeline with both FanDuel and BetMGM. Both sportsbooks are actually some of the best ones out there and that is a reason for DC residents and guests to rejoice at the fact that they would be able to benefit from a diversified sports betting offer.
Speaking of guests, BetMGM's Rewards system will allow you to redeem various perks at the MGM National Harbor especially if you are a guest of the state. FanDuel is also in a good position to enter the District of Columbia as the company has an existing partnership with DC United, a Major League Soccer team.
How Does Sports Betting Work in DC?
Evidently, sports betting in Washington, DC is not like other states. That is not necessarily a bad thing, but it does make things just a little bit more complicated. With this in mind, there is an easy way to explain how the entire system works.
As you already know, the entity to control sports betting is the DC Lottery with some exclusivity over online betting in the district.
However, GambetDC's own lack of traction with sports fans has turned into a bit of pariah and even though the mobile platform should have a competitive edge over in-person betting, it turns out that sports fans are actually keener to visit Capital One Arena for a flutter.
There are two types of licenses in the District of Columbia, that is Class A and Class B. The Class A licenses are awarded to major sports venues in DC, including Audi Field, Capital One Arena, Nationals Park, and Elizabeths East Entertainment and Sports Arena.
The idea here is to create a multi-faceted sports betting experience that focuses not just on placing a wager, but on building strong affiliation with local sports fans through bars, restaurants, comfortable lounges, and even strip clubs in the immediate vicinity.
Class B licenses target smaller venues such as bars, including but not limited to prominent venues such as the Brig, the Wet Dog Tavern, Duffy's Irish Pub, and others. As you can see, Class A licenses are allocated to venues that are bound to drive a lot of foot traffic which is pivotal for the success of a brick-and-mortar sports betting industry.
Capital One Arena is home to the Washington Wizards (NBA) and Washington Capitals (NHL), for example, which explains why William Hill has been doing quite well.
Sportsbooks in Washington DC
Below is a list and the addresses of all venues that are authorized to have a sportsbook in their so-called buffer zones. The buffer zones are the parts of the sports arena or stadium that has been designated for sports betting operations.
Audi Field
Address: 100 Potomac Ave SW, Washington, DC 20024
Partner: FanDuel
Capital One Arena
Address: 601 F St NW, Washington, DC 20004
Partner: William Hill
St. Elizabeths East Entertainment and Sports Arena
Address: 1100 Oak Dr SE, Washington, DC 20032
Partner: TBA
Nationals Park
Address: 1500 S Capitol St SE, Washington, DC 20003
Partner: BetMGM
Are There Any Restrictions on Washington DC Sports Betting?
For all its drawbacks, Washington, DC is a vibrant sports betting market where many opportunities await when you think about it. Outside of the fact that you have to comply with a bit of odd geo fencing, the rest of the sports betting industry in the district works pretty well.
There are some small caveats to consider still, though, and they mostly have to do with who is allowed to bet and on what types of events. As a result, the following restrictions apply to betting on sports in DC:
High school games are non-wagering events
College sports with Washington DC participating team are non-wagering events
Any college game that is hosted in DC will be a non-wagering event
No individuals under the age of 18 will be able to place a bet
To put it simply, as long as you aren't trying to bet on a college team hailing from DC or on a college game that takes place in Washington, you should be in the clear.
It's important to note that no licensed operator will offer sports betting markets pertaining to NCAAF or NCAAB games that break these rules. In other words, if you spot a website hosting fixtures on college games and you can access them in Washington DC that means one of two things has happened.
The website you are betting at is located "offshore" and not considered a legitimate betting option for DC residents or guests or a sportsbook has overlooked a rule. There may be some unique exceptions as the sports betting landscape evolves, but it's good to keep this in mind nevertheless.
What Sports Can You Bet on in DC?
There is pretty much everything you would expect from a well-developed sports betting market in Washington DC right now. William Hill and GambetDC combined bring a host of options. You will naturally have all big American sports leagues to choose from and be able to place a wager on:
Baseball
Basketball
Football
Hockey
Soccer
There are other worthwhile sports, too, such as motorsports, boxing, and martial arts, Aussie rules, Olympics and rugby, tennis, golf, cycling, and darts to name a few. There are some 20-odd markets that are constantly active around the world and DC's sportsbooks have no trouble covering these events in detail.
Besides, Washington sports fans have many local franchises to back. The Nats or Washington Nationals are the state's representative in baseball. There are the Wizards in basketball and Capitals in hockey.
Washington is also slated to host PGA golf events n 2022 and 2027 at the prestigious Congressional Country Club. The Washington Football Team has not been the most prominent sports franchise, granted but it's a local team to rally behind.
Can You Bet on Daily Fantasy Sports in Washington?
You can. As of right now both DraftKings and FanDuel are available in the state and allow you to download a dedicated app and bet on fantasy sports as you please. The added benefit of a fairly unregulated fantasy sports is that you don't have to worry about the platforms disappearing.
DC may not take another gander at DFS and if you are a fan of this type of wagering, FanDuel and DraftKings will bring you a comfortable experience that is truly worth your while. Sports fans are very welcome to have their pick of the litter.
What Wager Types Are There in DC?
Even though GambetDC has not been very successful, it still introduced all wager archetypes. Sports fans are very welcome to try their hand at moneylines, totals, parlays, futures, and propositions or prop bets as they are famously known.
All of these bets allow you to navigate the sports landscape in a manner that you feel comfortable with and allow you to make the most out of your gaming sessions. Naturally, these bets are available not just at the online app but also when visiting any of the available sportsbooks at the Class A licensed venues.
One specific type of bet that you are bound to be interested in is the in-play market. The bets there are vastly more dynamic than anything you have experienced in totals, parlays, or moneylines. You will be able to not just bet and wait but actually make decisions in real-time whether you should act on any new information or let your bet run its course.
Thankfully for sports fans, DC betting does include in-play markets and we are expected to see them at any major sportsbook in the state!
Mobile App Betting in DC: What Can We Expect?
As things stand, mobile betting is already available in DC and yes, you can expect to see mobile apps. Each Class A venue will be introducing dedicated sports betting facilities to make it easier for you to bet around the permitted area, which is usually restricted to the Buffer Zone itself.
Nevertheless, having mobile apps, even if you have to attend in person is a great way to slash downtime. You don't have to queue up at terminals or cashiers and let's admit it – having a mobile app even if you have to be in the sportsbook physically makes it so much easier to manage your in-play markets.
All in all, you can expect some great mobile apps in the state. GambetDC isn't too bad all by itself, but sports fans are queuing up for the industry-leading apps by BetMGM, FanDuel, and William Hill.
Final Word on Washington DC Betting
DC sports betting started out weird. The initial opposition against GambetDC was strong and as a self-fulfilling prophecy, GambetDC did slip to enact any reasonable framework which made sports fans lethargic and really not all that interested to use the mobile app.
Thankfully, FanDuel, BetMGM, and William Hill have all thrown their hats in the sports betting arena allowing fans to benefit from state-of-the-art betting facilities and numerous other perks. The District of Columbia is perhaps "not ideal" but the atmosphere that it has created through sportsbooks in major sports arenas is definitely something that adds to the uniqueness of the experience.
FAQ
Can I bet online in Washington DC?
Yes. You can bet online in DC by visiting GambetDC or being in the "geo fence" area around physical sportsbooks around Class A facilities.
Do I have to be in DC to place a bet?
Yes. You cannot bet out of the district and expect to be able to place a bet. You may still have access to odds and other features, though, but never place a real money bet.
How old do I have to be to bet in Washington DC?
18. You must be at least 18 years of age to be able to place a bet in Washington DC.