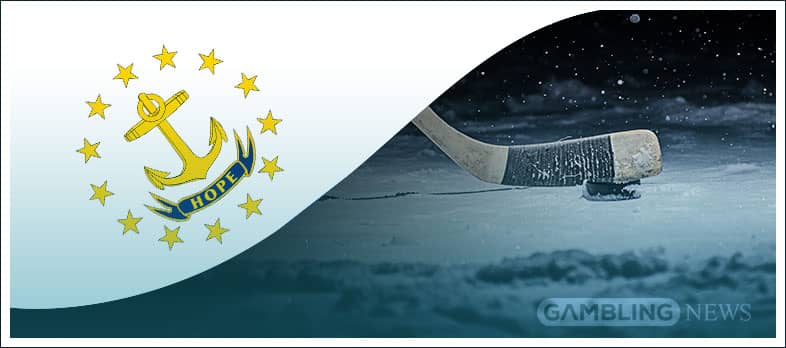 The Rhode Island sports betting industry is one that deserves proper scrutiny. Following the defeat of PASPA 2018, the Ocean State was among the first to make online sports betting legal within its borders, giving sports fans an opportunity to place worthwhile wagers close to home.
The upshot is that Rhode Island is the eighth state to have done so, launching operations by November 26, 2018, and chugging along swimmingly when it comes to various sports contests. Legal sports betting in Rhode Island is the norm today, and you can place your bets at the Twin River casinos in the state, either in person or by opting for the mobile app.
Latest Gambling News in Rhode Island
Best Online Sportsbooks in Rhode Island
Rhode Island presently runs two Twin River casinos that take care of all types of bets. Whether you are looking to bet in-person, mobile, or online, you will find that gambling in Rhode Island is prepared to cater to your every whim.
Sports betting in Rhode Island is possible through the partnerships of two proven technology and infrastructure providers, William Hill and IGT, both of which provide online and mobile betting, but also host the action on-site at Twin River Casino Hotel in Lincoln and Tiverton.
You can visit both casinos in person if you choose to, but alternatively, the betting sites are fully functional and available remotely. There is a dedicated mobile app that allows you to participate in online gambling remotely from anywhere in the state without ever having to go to Lincoln or Tiverton Casino Hotel.
Powered by some of the finest sports betting names in the industry, the Twin River casinos bring you a level of legal sports betting that is fit for Rhode Island and its residents and has guaranteed the success of the Ocean State insofar as legal wagering goes.
Today, betting sites in Rhode Island are even more accessible as previously you had to register in person, but since July 23, 2020, this rule is no longer the case. Each betting site is available remotely, and you can set up your account from the mobile app directly.
Is Mobile Betting Available in Rhode Island?
Yes, mobile betting is most certainly available in Rhode Island. With in-person registration gone, online and mobile betting reign supreme. Even when the state first legalized online gambling, it still allowed you to bet from ANYWHERE in Rhode Island on the condition you had registered in person first.
Today, though, online betting is fully empowered, and you can pick any of the two casinos to bet at but never visit in person. You can use an intuitive app to place bets instead and access your favorite sportsbooks instantly.
Online sports betting is fully optimized for handheld devices precisely because sports fans seem to like it the most as it gives them access, flexibility, and a somewhat quicker way to navigate the frequent updates about odds, fixtures, injuries, breaking news, and more.
With mobile sports betting fully launched in Rhode Island, sportsbooks are able to provide a well-rounded experience that covers both the land-based and online sectors. Sports fans can bet on various sports and do so from any Android or iOS device through a dedicated app or directly from each sportsbook website.
Rhode Island Sports Betting Apps
Presently, all sports betting in Rhode Island is powered by a William Hill skin based on an IGT platform and licensed by the Rhode Island Lottery. As a result, the app you can download to place bets remotely is powered by these same companies.
Thanks to William Hill x IGT, you can register and access both the Twin River Casino or Twin River Tiverton without the need to visit the casino to confirm your identity anymore. Each casino has detailed instructions about how to download the app and complete the registration, a process that only takes a few minutes.
Popular Sports Betting Rhode Island
When you look to bet on sports in Rhode Island, you will probably want to pick the top options. Luckily for us, the Ocean State is very close to some excellent sports franchises, and people from the Ocean State usually root for them and treat them as if they were their own. Some of the popular markets in the state include, but aren't limited to:
NFL
NBA
NCAA
MLB
NHL
Aussie Rules
EPL
Tennis
Golf
NASCAR
MMA
Boxing
These are some of the available Rhode Island betting options, but naturally, there are more. You will soon realize that you can bet on virtually any sporting event in the world using any online sportsbook in the state.
Most people from the state root for the New England Patriots when it comes to the NFL and goes with the Boston Celtics for the NBA. However, betting in the Ocean State is much more diverse, and punters have their preferences, allowing them to explore all major competitions and bet on whomever they please.
You can bet on every major MMA or boxing bout or cover the PGA Tour, Daytona 500, and the Premier League in the United Kingdom if you are a soccer fan. Bettors can place wagers on the MLB or Japanese baseball and generally have a rich selection of options.
Can You Bet on DFS in Rhode Island?
Yes, daily fantasy sports are allowed in Rhode Island, and punters will be happy to know that there are dedicated sites that cover just that. The state's two casinos do not, but you have alternatives such as DraftKings, FanDuel, and Yahoo! Sports that are very happy to oblige and bring you a pitch-perfect daily fantasy betting experience.
Each sportsbook has its own unique approach, but either way, you can bet for real money online. In case you want to double-check, DFS is completely legal in the state and has been so since 2016 when the state's Attorney General, Peter Kilmartin, released an opinion that under state law, daily fantasy sports is an activity that requires skill and is regulated under gambling law.
Is It Legal to Bet on Horse Racing in RI?
Yes. Horse racing in Rhode Island precedes legal sports betting and has been around long before the state's two casinos began offering wagering on mainstream events. However, the most significant racetracks in the state ceded operations in the 1970s, but horse racing lived on.
Today, you can bet on horses in the state at any of the two Twin River properties via their dedicated sportsbooks. You can also visit dedicated horse racing websites such as BetAmerica, TwinSpires, and TVG.
In other words, Rhode Island residents can bet on horse racing competitions such as the Triple Crown events, including the Kentucky Derby, without ever leaving the state's borders or looking for an offshore alternative, which is rarely worthwhile.
Rhode Island Casinos and Sportsbooks
Rhode Island sports betting shaped up pretty quickly, owing to a legislative consensus and the efforts of the two Twin River casino properties that made a dash for securing a license and enabling various online sports betting options.
Today, state residents have two fantastic options to place a wager at, including the River Casino in Lincoln and the Tiverton Casino. Here is what to expect from each property at a glance.
River Casino in Lincoln
Address: 100 Twin River Rd, Lincoln, RI 02865
Telephone: +1 401-723-3200
Hours: 24/7
If you are looking for a proper in-person sports betting experience in Rhode Island, we definitely recommend visiting the Lincoln River Casino. With its 3,600 square feet of dedicated betting space, the property has a lot to offer, including 100 TVs, a dedicated board displaying all odds and fixtures in real-time, and excellent food and beverage options.
While online gambling is certainly far more convenient, it certainly feels good to visit a sportsbook in Rhode Island in person.
Tiverton Casino
Address: 777 Tiverton Casino Blvd, Tiverton, RI 02878, United States
Telephone: +1 401-816-6000
Hours: 24/7
Twin River Tiverton is strategically built close to the Massachusetts border, offering a good bit of fun for anyone who lives close by or is looking to cross over from the neighboring state. The sportsbook is an excellent part of the offer here, but there is also the gaming floor to consider, which comes loaded with over 1,000 video slots and 32 gaming tables.
Apart from that, the casino offers a dedicated VIP lounge, the sportsbook itself, a comprehensive casino offering, and a Rewards program that will make it worthwhile for any sports bettor or casino gamer to visit and start stacking up their loyalty points with the property.
Betting in Rhode Island: Legal Overview
Legal sports betting moved very quickly in Rhode Island, and it faced no opposition whatsoever. Even before PASPA fell in May, legislators were already working on a law that would allow the Twin River Casino and Hotel properties to start accepting legal wagers.
Once PASPA was out of the way, Rhode Island became the 8th state to legalize sports betting on November 26, 2018. Initially, there was an in-person registration restriction, which required all sports bettors to visit an authorized property in person and confirm their identity.
This is no longer the case, and admittedly, it has benefitted betting state-wide as more people are now keener to go through the registration process and bet on sports in RI than before.
Rhode Island Sports Betting: Conclusion
Rhode Island is a small state so far as sports betting goes. Nevertheless, the state has managed to build a successful betting industry powered by some of the biggest and most trusted brand names. The Ocean State is unique in that it met with almost no opposition in regulating and legalizing the activity, giving it a strong foothold.
With legislation successfully lifting the last hurdles, such as in-person registration and the Twin River properties offering some outstanding gaming options, RI is definitely a model state for how sports betting should be legalized anywhere in the United States.
FAQ
What is the legal betting age in Rhode Island?
18. The legal sports betting age in Rhode Island is 18, and you can bet on any sports contest if you are at least 18 years old.
Can I bet on fantasy sports in RI?
Yes. There are several sites that offer daily fantasy sports in Rhode Island. You can bet at DraftKings, FanDuel, and Yahoo! Sports.
Are mobile sports betting available in Rhode Island?
Yes, you can bet via mobile devices on sports in Rhode Island. You can register through the app and do not have to confirm your identity in person at Twin River casinos.
Can you bet on college sports in RI?
Yes, you can bet on college and professional sports in Rhode Island.
How many sportsbooks are there in Rhode Island?
There are two sportsbooks owned by Twin River. The properties combine a racebook, casino, and sportsbook.