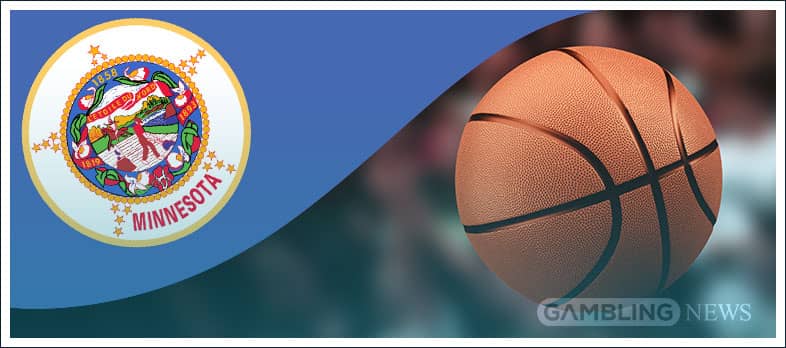 Minnesota is another prime candidate for legalizing its sports betting industry. However, making sports betting in Minnesota legal will be no easy task as, so far, the principal sponsors of the bills put forward during the 2021 legislative session, were members of the minority party in their respective legislature.
Then again there are the tribal casinos who would be interested in preserving the status quo and avoiding mobile sports betting or even in-person betting if it brings in too much competition. Therefore, to have legalized sports betting any time soon, Minnesota will have to figure out a way that appeases all parties involved.
There are examples of how to regulate sports betting successfully when so many interests are involved, and tax revenue is certainly a strong incentive for many legislators who are willing to look past political differences for the sake of a stronger economic windfall. Presently, tribal casinos have the most gaming action to offer, running various casino games, but no sports betting.
Outside the 19 tribal properties, there is just the State Lottery but it hardly offers any form of mobile betting or in-person wagering option, since no legislation formalizing the activity has been passed yet. Will this change any time soon?
When Will Minnesota Sports Betting Be Legal?
2022 or 2023. To legalize sports betting in Minnesota lawmakers and stakeholders will have to overcome differences. Legislators would have to come up with a clever way to incentivize the tribes to play ball and back sports wagering in the state. Any legislation would need bipartisan approval as the House and Senate are usually controlled by the Democrats and Republicans and alternate terms, meaning no one party will hold control of both any time soon.
The Supreme Court decision to vest powers into individual states to regulate their sports wagering industry was a good choice and now Minnesota will have to take advantage of it. The tribes' interests have to be preserved for any deal to be successful as the tribes hold clout with legislators and their voices must be heard.
With 11 officially recognized tribes in Minnesota, balancing between commercial and the tribes' interests can be hard. Sports gambling is already happening in the state albeit illegally at offshore sports betting operators, which should incentivize the legislature to move quicker with the issue.
Looking at a possible timeline right now, sports betting legalization could happen in 2022 or 2023, depending on what incentives are offered to tribal gaming and how legislators seek to put away differences and work on a solution that would benefit Minnesota
Overall, though, the state is being in no rush to launch legal sports gambling and legislation may indeed take a few more years before it sees the light of day.
Latest Gambling News in Minnesota
Is Daily Fantasy Sports Betting Legal in Minnesota?
No. Like any other form of sports gambling, daily fantasy sports are currently off-limits when it comes to sports betting. DraftKings and FanDuel would make great additions to the state's gambling landscape, but they can't yet operate. While some states prohibit mainstream betting but allow DFS, Minnesota has taken a more comprehensive approach either allowing betting activity altogether or banning it outright.
That allows you to navigate a little better in the current legal context. DFS may or may not be legalized as part of a broader move to pass legislation on professional and college sports betting, but FanDuel and DraftKings are very likely to be setting up shop in the state nevertheless.
Potential Online and Land-based Sportsbooks in Minnesota
We are probably a long way from seeing sports betting legalization come through, but there are already many prime candidates that would make a perfect addition as licensed sportsbooks in the state. The ones we have in mind are some of the best in business, and they include FanDuel, DraftKings and BetMGM to begin with.
These three brands have divvied up the majority of sports betting action across the United States and continue to generate some of the strongest interest in terms of sports betting around the country.
Another excellent candidate is WynnBet, which has been gathering a lot of momentum in the sports gambling industry and William Hill, which is now owned by Caesars Entertainment, giving it quite the infrastructure.
All of these sportsbooks would operate as licensed entities only and whether they run a mobile sports betting facility or allow you to bet on-site would depend entirely on how the legislative session ends and what bill or bills make the final cut.
Minnesotans already have familiarity with the online wagering segment, though, as many have been turning to offshore alternatives, which are not entirely safe or recommended. A sportsbook in-state will draw much of the action, but plurality is key so we are more likely to see a majority of sportsbooks join in once sports betting is fully legalized.
Can We Expect Mobile Sports Betting?
With interest in legal sports betting in the state mounting, any move to legalize sports wagering should at least consider the addition of a mobile component to it. There are usually two ways this works. In the early days after PASPA was defeated, lawmakers agreed to pass a mobile sports betting bill that restricted punters to only placing remote wagers on-site at an authorized sportsbook.
However, this trend has evolved during the 2020 pandemic, which forced many properties to shut down, prompting a mobile betting revolution that still carries on. As a result, online sports betting is a likely candidate for any future legalization move in Minnesota.
Mobile apps are already supported in both the Apple App Store and Google Store and sports bettors confirm that they feel more comfortable placing a wager remotely.
What Are the Most Popular Sports Betting Options in Minnesota?
Even though Minnesotans cannot place a wager legally in the state just yet, interest in sports and athletic contests is huge. That includes both professional and college sports and there are many great options when it comes to picking a team to root for. That is good news for future operators who would want to tailor their offer based on the locals' preferences.
NFL Betting in Minnesota
The Minnesota Vikings are the state's proud representatives in the National Football League (NFL) crucible and the state loves their Vikings and is willing to put money down on their team once the legal action is authorized.
Support for NFL is huge in the North Star and the market expected to come out of legalizing sports gambling should be Minnesota's biggest, right on par with the NBA and NCAAB. The Vikings are a lot about community, too, as the team has its own song it sometimes sings after an important play, but under new NFL rules, the theatrics have been somewhat reduced.
NBA Betting in Minnesota
Minnesota may be a little weak on the NBA frontline for now, but the state does have its own professional franchises you may want to support. Operators are bound to explore partnership opportunities with the likes of the Minneapolis Lakers and Minnesota Timberwolves.
Both franchises are showing a subdued performance in the past decade, but there is no telling when an NBA team can change their fortunes and Minnesotans certainly would appreciate betting on a local team after all.
College Sports Wagering in Minnesota
Almost every state in the US has a strong college program and Minnesota is no exception. That gives the state a solid foothold in college competitions and can lead to interesting opportunities for regulated college bets.
Now, the state's main franchise is the Minnesota Golden Gophers so there aren't too many local colleges with top athletic programs, which is good news as the issue would cause less traction with lawmakers.
Legalizing college sports betting can give Minnesota a real source of additional tax revenue as the alternative is for Minnesotans to bet offshore which is precisely what any legalization will try to nip in the bud.
NHL Betting in Minnesota
The National Hockey League (NHL) is another potential market that excites interest and any sports wagering legalization will feature wagers on the Minnesota Wild. The hockey squad is the most successful professional sports team in the state's history and support for them is strong locally.
They have been in the playoffs almost ten times since they entered the league in 2000 and continue to deliver on top performance all around.
MLB Betting in Minnesota
If you want to bet on sports in Minnesota, you will certainly be interested in placing a wager on the MLB. The state has its local representatives in Major League Baseball in the face of Minnesota Twins who actually won the World Series in 1987 and 1991.
The team has been performing well in the past few years and if lawmakers choose to legalize sports betting in the state, we are likely to see a fair bit of betting action going the Twins' way.
Tribal Gaming and Casino Locations
While the big wait for legalized sports betting in the North Star continues, it may be beneficial to quickly go through the locations of all tribe-owned properties in Minnesota. You may not be a fan of the casino games, but it's very likely that future sports betting operators will be partnering up with many of the existing gaming properties.
Black Bear Casino Resort
Address: 1785 MN-210, Carlton, MN 55718, United States
Phone: +1 218-878-2327
Canterbury Park
Address: 1100 Canterbury Road south, Shakopee, MN 55379, United States
Phone: +1 952-445-7223
Fond-du-Luth Casino
Address: 129 E Superior St, Duluth, MN 55802, United States
Phone: +1 218-720-5100
Fortune Bay Resort Casino
Address: 1430 Bois Forte Rd, Tower, MN 55790, United States
Phone: +1 218-753-6400
Grand Casino Hinckley
Address: 777 Lady Luck Dr, Hinckley, Minnesota 55037, United States
Phone: +1 320-384-7771
Grand Casino Mille Lacs
Address: 777 Grand Ave, Vineland, MN 56359, United States
Phone: +1 320-532-7777
Grand Portage Lodge & Casino
Address: 70 Casino Dr, Grand Portage, MN 55605, United States
Phone: +1 218-475-2401
Jackpot Junction Casino Hotel
Address: 39375 County Rd 24, Morton, MN 56270, United States
Phone: +1 800-946-2274
Little Six Casino
Address: 2450 Sioux Trail NW, Prior Lake, Minnesota 55372, United States
Phone: +1 952 403-5525
Mystic Lake Casino Hotel
Address: 2400 Mystic Lake Blvd NW, Prior Lake, Minnesota 55372, United States
Phone: +1 800 262-7799
Northern Lights Casino
Address: 6800 Y Frontage Rd NW, Walker, MN 56484, United States
Phone: +1 844 554-2646
Cedar Lakes Casino
Address: 6268 Upper Cass Frontage Rd NW, Cass Lake, MN 56633, United States
Phone: +1 844 554-2646
Prairie's Edge Casino Resort
Address: 5616 Prairies Edge Ln, Granite Falls, MN 56241, United States
Phone: +1 320 564-2121
Running Aces Harness Park
Address: 15201 Running Aces Blvd, Columbus, MN 55025, United States
Phone: +1 651 925-4600
Seven Clans Casino Red Lake
Address: 10200 MN-89, Red Lake, MN 56671, United States
Phone: +1 888 679-2501
Seven Clans Casino Thief River Falls
Address: 20595 Center St E, Thief River Falls, Minnesota 56701, United States
Phone: +1 800 881-0712
Seven Clans Casino Warroad
Address: 34966 605th Ave, Warroad, Minnesota 56763, United States
Phone: +1 218 386-3381
Shooting Star Casino
Address: 777 SE Casino Rd, Mahnomen, Minnesota 56557, United States
Phone: +1 800 453-7827
Treasure Island Resort & Casino
Address: 5734 Sturgeon Lake Rd, Welch, MN 55089, United States
Phone: +1 800 222-7077
White Oak Casino
Address: 45830 US-2, Deer River, MN 56636, United States
Phone: +1 218 246-9600
FAQ
Is sports betting legal in Minnesota?
No. Sports betting in Minnesota is still not legal. Legalization attempts are ongoing, but every state has to decide for itself what the appropriate timeline for implementing legislation is. We expect sports betting to arrive in Minnesota in 2022 or 2023 at the present pace of development.
Can I bet on horses in Minnesota?
Yes. Horse racing is available under state law and you may bet on horse races of any type. It's a good substitute for professional sports betting, but it still doesn't bring as much tax revenue or interest as sports betting would.

You can place bets through several websites, including TVG, BetAmerica and TwinSpires which focus exclusively on horse racing markets.
Are offshore sportsbooks in Minnesota safe?
No. Offshore sports betting in Minnesota is not safe. The point of legal sports betting is to protect consumers and offshore sportsbooks often have no such obligations.

If you want to bet on sports near Minnesota we recommend traveling to a neighboring state or waiting until legal sports betting arrives in the state.