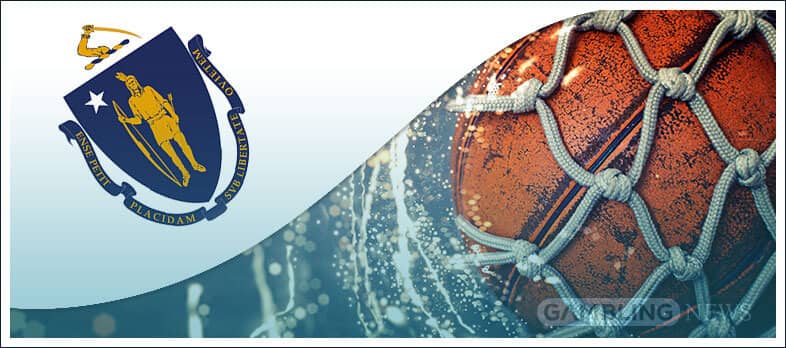 Lawmakers have missed another opportunity to bring Massachusetts sports betting online during the 2021 legislative session. The state has been trying to figure out sports betting at a time when its neighbors, New Hampshire and Rhode Island, already allow betting and not just that but allow anyone who drives in the state to download a dedicated mobile betting app and place a wager legally.
Well, legal sports betting in Massachusetts may need to wait a little while longer as the activity will not be coming in time for the NFL 2021/22 season and will very possibly miss the Super Bowl game in 2022 or even March Madness.
While Gov. Charlie Baker seems inclined to back any decision that comes from the legislature, lawmakers themselves are conflicted on how they feel about wagering on sports in Massachusetts. Legalization attempts are bound to continue in the fall of 2021 and definitely throughout 2022, but the issue remains one that breeds disunity.
Democrats have floated numerous sports betting bills since PASPA was struck down in 2018, but to no avail, and with this in mind, Massachusetts will have to wait at least one more calendar year before the basis of any sports wagering legalization can be passed.
What Online Sportsbooks Could Be Coming to Massachusetts?
While we wait for the clock to mark another year, there are many reasons to speculate what sportsbooks may be entering the state. In fact, Massachusetts has already attracted interest from some of the main industry players who will be looking to invest more copiously in the market once sports betting gets the green light. There are several companies that operate tangibly or intangibly in the state, including:
DraftKings: Operating out of Boston, DraftKings is a home resident of Massachusetts. As such, it has strong clout with the local fantasy sports betting market, which is the only form of wagering allowed at the time.
FanDuel: Where DraftKings goes, FanDuel follows. FanDuel is another operator that already has a foothold in the state through its daily fantasy sports platform, and bettors do appreciate it.
Barstool: Owned by Penn National, Barstool may access the state through Penn's Plainridge Park Casino, giving it a very quick way to navigate Massachusetts as a company in a more permanent capacity.
BetMGM: The company's brick-and-mortar partner, MGM Resorts, already runs the Springfield Casino in the state, allowing the BetMGM sports betting app a potentially strong entry into the state.
Wynn Resorts: Thanks to Encore Boston Harbor, Wynn is a permanently established player in the Massachusetts gambling space, and that includes legalizing sports betting.
While these companies certainly make a compelling argument as to why they may be the next entrants into the sports betting market once it becomes available in Massachusetts, there are many other bidding players from all across the United States.
New arrivals on the US market such as William Hill and PointsBet are definitely going to pursue market share, and so is Fox Bet, for example. Caesars is operating various online sports betting platforms all across the United States already, making for many interesting opportunities in Massachusetts.
Latest Gambling News in Massachusetts
Will There Be Mobile Betting Options in Massachusetts?
Online sports betting is beyond doubt the best way to proceed with the legalization of the industry. At first, when PASPA was repealed, lawmakers feared that remote sports wagering might undermine the integrity of sports and the industry as a whole.
However, after years of running mobile betting options in the country, what has become obvious is that online sports betting is the way to make good full use of the industry, curb the offshore market, create competitive markets and fair odds, and generally boost revenue to the state, which is the main motivator for any jurisdiction to be legalizing sports gambling in the first place.
With all of this in mind, Massachusetts sports betting has every reason to be available on mobile. New Hampshire and Rhode Island already offer online betting apps, and Massachusetts itself has distinct operators that run state-of-the-art mobile apps.
Not only that, but MA residents are already familiar with various online wagering options through the daily fantasy sports platforms that are available exclusively as remote betting options. The Bay State would be remiss to skip on mobile betting, which is the main driver of revenue for many rival states.
Professional Sports Teams to Bet on in Massachusetts
The Bay State is home to many sports teams, which makes the need to bring legal sports betting even more acute. Lawmakers may say what they want in their arguments against it, but Massachusetts residents are already betting a fair penny, and it could not be any other way given how many professional franchises there are in the area.
Sports in Massachusetts are held on a pedestal with such teams as the Boston Red Sox (MLB) and the New England Patriots (NFL). This doesn't quite wrap it all up, as you have more sports franchises worth mentioning, including the Boston Celtics (NBA) and the Boston Bruins (NHL).
Sports is baked into the very fabric of the state, and whether residents are die-hard fans or just casual spectators, they definitely feel the urge to place a wager on occasion. With the state legislature struggling to find a way to push the matter forward, many residents are actually turning to offshore operators.
Each of the sports franchises mentioned here is doing well in their respective sport, and that is why interest in sports gambling is mounting. Locals feel that having a keener understanding of how their franchisees operate would give them a small edge or, at the very least, make sports wagering so much more fun.
Since no sportsbook in the state exists that would accept wagers, residents are forced to drive into New Hampshire and Rhode Island as well as turn to illegitimate operators. Admittedly, many have decided to try DFS platforms such as DraftKings and FanDuel instead, which is another viable alternative as well.
Betting on College Sports in Massachusetts: Yes or No?
College sports betting is traditionally a more contentious topic of discussion. On the one hand, collegiate games constitute a fair bit of revenue to the state. Collegiate Bowls and March Madness generate billions in offshore wagers. March Madness alone drives around $8.5 billion in legal sports betting handle, but these numbers will probably be going much higher once the United States legalizes its sports betting fully at some point after 2028.
College sports betting has long been cited as a way to undermine the integrity and fairness of such contests, but there has been no evidence to suggest that. The good news is that college sports betting has appeared on many of the 20-odd sports betting bills filed so far in the two legislative chambers, and it has been one of the reasons why Massachusetts has taken forever to legalize its sports betting industry.
While legal opposition against collegiate betting opposition exists, support of betting is unlikely to settle on anything less than allowing in-person and online sports betting in Massachusetts on both professional and college sports.
College sports in Massachusetts is a definite yes, although lawmakers can take a long while to pass a bill that brings betting online in the state. In the meantime, there are many teams in both Division I and II, and even Division III, you may want to scope.
The Boston College Eagles and the UMass Minutemen may be the two most prominent names among those, but with dozens of options, you can tailor your search.
Is Daily Fantasy Sports a Go in Massachusetts?
Absolutely. DFS platforms are available in MA, and they provide a fair alternative to traditional sports betting contests. Fantasy sports are part of the sports ecosystem in the state, mostly through DraftKings, which is headquartered in Boston, and as such, it makes the Bay State its stomping ground.
Regardless of the location though, each state is free to establish its own unique set of DFS rules, and that predates the federal go-ahead to legalizing sports betting. DraftKings does have some clout over local lawmakers, but not enough to sway them into passing a sports betting bill unanimously. Or not yet, at least.
The availability of fantasy sports platforms is good, though, as it allows residents to familiarize themselves with legal sports betting options in preparation for any future sportsbook or sportsbooks that may launch a remote or/and in-person product. Bettors have many markets to pick from as-is, so that's good news after all.
Can You Bet on Horses in Massachusetts?
Horse racing is actually completely legal in the state, and it contributes to the budget and the state's economic development. Presently, Plainridge Park is the only property that accepts wagers on the ponies, making for a rather small market altogether.
Regardless, you can place a legal wager on any race that is currently listed at Plainridge Park. To do so, however, you will need to be present on-site.
What's the Outlook for Sports Betting in Massachusetts?
Massachusetts sports betting is not yet a sealed deal – far from it. The impasse between various representatives continues to dominate the daily discourse when it comes to making sportsbooks legal. Sports bettors are understandably keen for legislators to find a way out of the situation so that the industry can fully be launched.
For bettors placing a wager on the Red Sox or New England Patriots is what matters the most, and they are very likely to continue pursuing such opportunities out-of-state, whether at a licensed sportsbook or an offshore option. Millions worth of real money is going down on bets in neighboring states, so it's only a matter of time until lawmakers find a satisfactory middle ground.
The main question for sports bettors is WHEN and not IF. The outlook for legalized sports in 2022 isn't very reassuring. If we had to guess based on events so far, we would say that Massachusetts may legalize sports betting no sooner than 2023 and hopefully launch that same year. One thing is for certain – legal betting is coming to MA, regardless of legislators' squabbles in the short-term.
Future Developments
To keep yourself apprised of the latest news, we recommend that you stay tuned. We will provide you with extensive coverage of the state's legal changes and the arrival of new sportsbooks, legislative motions, and overall developments in gaming, sports betting, and gambling. We have our eyes glued to the world of sports betting both in Massachusetts and across the United States.
FAQ
Is sports betting legal in Massachusetts?
Not yet. The legislative efforts to make sports gambling in MA legal have failed in 2019, 2020, and most recently, 2021. There is a chance that the House and Senate may find a solution during the 2022 legislative session. 
Will MA sports betting be available online?
Undecided. The majority of the 20+ bills passed so far in Massachusetts have endorsed mobile and online sports betting. However, legislators have turned down all of them. 
Are college sports an available betting market?
Not yet. Collegiate sports are a hotly debated topic, and lawmakers are still split on whether they should allow wagers in these contests. Boston hosts some of the best schools and sports teams, which would make the legalization a great source of income and interest among bettors.
Should you bet offshore while you wait?
No. While there are many online sportsbooks that already target Massachusetts residents, we recommend that you stay away from those. It's not that they are bad per se. It's just that they are not licensed and regulated by a state-recognized body.

As such, you have no consumer protection mechanisms in place. You may suffer financial or data loss because of betting offshore and if not being careful. Disputes with a sportsbook offshore are not settled by an independent mediator either, so that opens you to many vulnerabilities. 

If you are keen to place sports bet while you wait for MA's wagering industry to come online, drive into neighboring states that offer mobile sports betting already.