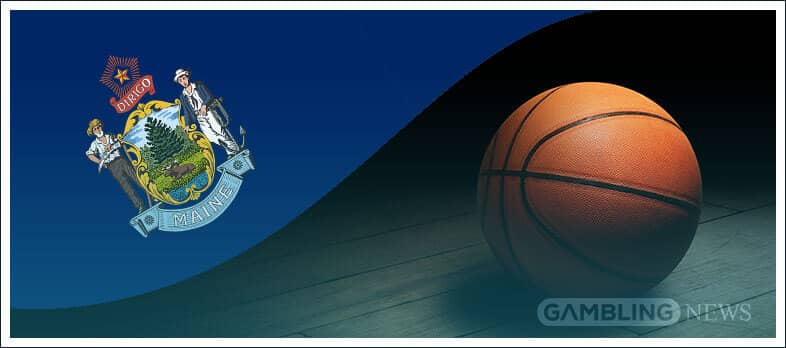 The Maine sports betting industry has had a handful of bad turns of fate after the state's legislature spearheaded a sports betting bill in 2019 that would have made it the first among New England states to welcome legal betting on sports.
Things didn't quite go as predicted when Governor. Janet Mills decided to act against the will of the House and Senate, taking no action on the bill and effectively failing to legalize sports betting. Since then, Maine's struggle to pass a bill that cannot be vetoed so easily is ongoing.
The latest crack at sports betting legislation surfaced in 2021, but it has not been successful so far. Maine lawmakers seem to be on board, but opposition is now coming from the governor's office and even some stakeholders who are not appreciative of all the changes that have been introduced.
One thing is certain, though, introducing legal sports betting in Maine in the current context is not going to be easy.
Legalizing Sports Betting in Maine: Overview
The first attempt to introduce sports betting in the state came in 2019 when a sports betting bill did pass during the final hours of the legislative session in June. Fast-tracked to Gov. Janet Mills' office, the draft then died and was never signed into law because of the governor's objection and ultimate decision to veto the bill – or any bills since.
The first sports betting legalization attempts were nipped in the bud, but they very much set the tone for the ensuing legislative sessions, which gravitated around Gov. Mills' reluctance to sign a sports betting bill. In 2020, Gov. Mills would be in the center of another veto that ultimately failed sports betting in Maine.
Initially, Democrats didn't want to override the veto by a governor from their own party, especially when Gov. Mills was onto dissidents and put in significant efforts to convince the legislature to keep her decision. Another vote followed in 2020 that saw 85 representatives are voting to lift the veto and allow online sports betting to launch in Maine.
However, the vote came short by around ten votes, and Gov. Mills still remains the custodian of sports betting. Maine is now undertaking another legislative attempt which is expected to complete at some point in June. The legislature is expected to once again push for legal sports betting, but the wild card here is the governor's office.
Latest Gambling News in Maine
Is Mobile Sports Betting Coming to Maine?
The case for mobile sports betting has been strong in the state. In fact, many of the sports betting bills supported so far have outlined remote gambling as one of the viable options. Remember when we mentioned that stakeholders were miffed at some of the changes introduced to sports betting? Well, one such change concerns online sports betting.
While casinos do not object in principle, Maine lawmakers tried to allow companies to enter the state without partnering with a retail location, effectively starting online sportsbooks independently. That has rubbed physical businesses the wrong way.
Maine casinos are still supportive of online sports betting and betting legalization as a whole. However, they insist that the state follows a road to legalization that is in line with what other states have done. If mobile betting is to be introduced and online sportsbook operators are to launch, they will have to do so with the help of local and established businesses.
The state legislature and the governor now must listen to casinos as well as to constituents. The good news is that support for both land-based and remote sports wagering is strong in the state, meaning that there should be no real challenge to introducing remote gambling in Maine other than agreeing on the fine print.
Are There Legal Betting Options in Maine?
Yes, there are legal betting options in Maine. They have to do with horse racing and daily fantasy sports, both of which are offered to residents. Professional sports may be off-limits when it comes to traditional sports betting markets, but you can place a wager on the ponies at the Scarborough Downs and Hollywood Casino and Raceway.
If you prefer to bet remotely, you can still do so as TVG and TwinSpires are both allowed to operate in the state of Maine by the State Harness Racing Commission. On top of that, you have daily fantasy sports to think of.
Online sportsbooks available in Maine right now are the sports platforms that cover DFS contests such as DraftKings, FanDuel, and Yahoo Sports. Please bear in mind that you cannot bet on mainstream sports through any of these platforms because the traditional betting market has not been legalized yet.
Maine Sports Betting: What Sports Are Popular?
Maine sports betting is bound to bring in a fair bit of action, even though the state only has only 1.4 million residents. While you won't find professional sports franchises hailing from the state, that are many teams that actually whet the appetite of locals when it comes to sports betting, including the Boston Red Sox, New England Patriots, and Boston Celtics from neighboring Massachusetts.
There are plenty of franchises that Maine would be quite happy to rally around. College sports are another interesting bone to pick when it comes to sports betting. Maine doesn't have major college teams to speak of, so betting on this type of sports contest shouldn't be an issue.
Maine Sports Betting: Conclusion
Maine sports betting is coming, and with that, residents will have a chance to place a legal bet on sports that take place anywhere in the world so long as the operators support and run markets for said sports. There are still some fine details to figure out, but Maine's legal sports betting industry should be just around the corner, notwithstanding any last-minute delays.
FAQ
Is sports betting legal in the state?
No. Traditional sports betting is still not legal in the state. This may change at the end of the legislative session in 2021. 
Can I bet on fantasy sports in Maine?
Yes, fantasy sports are legal in the state of Maine. You can bet legally and from mobile devices on various daily fantasy sports contests.
Is mobile betting coming to the state?
Most likely. Maine legislators have made a case for mobile sports betting, pointing out that other New England states, such as Rhode Island and New Hampshire, have it. 
What is the expected legal betting age in Maine?
21. Maine is going to most likely introduce 21 as the minimum betting age in the state. In all sports betting bills submitted by lawmakers, 21 has been the suggested age.