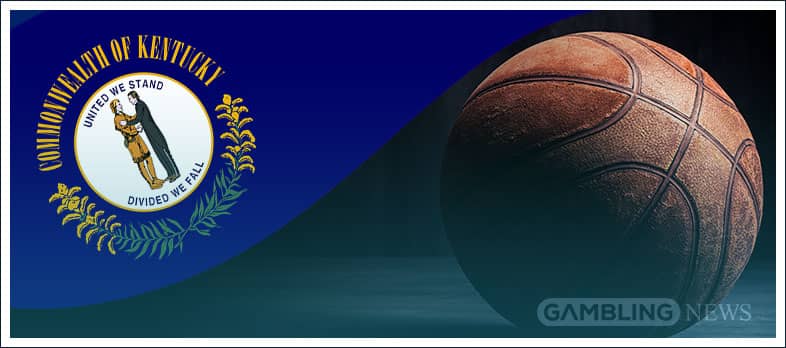 Home of the famed Kentucky Derby, the state faced some long odds during the 2021 legislative session with just 30 days on the clock to try and pass a sports betting bill to legalize the industry. Well, attempts to legalize sports betting in early 2021 have come short, with the window of opportunity shutting firmly on sports wagering once again and Kentucky continuing to look for solutions that can work on every level of government.
The move in early 2021 failed because the state had to muster 60% support for a solution that would have legalized sports gambling in the state. With the attempts missing the mark, the only legal option to date remains horse racing and the famed Triple Crown race.
When Will Online Sports Betting in Kentucky Roll Out?
Legal sports betting is definitely one of the most hotly debated items during the state's legislative sessions and has been so since 2018. Yet, lawmakers are still not able to muster the support that introducing sports betting would require. Late 2021 or early 2022 is the earliest when Kentucky can push ahead with proper sports betting legislation that hits the mark and fulfills the state's long-pursued objective.
There have been some positive signs, however, and Gov. Andy Beshear has rallied behind sports wagering as he has behind online poker in the past. The governor's argument is simple – legalize sports betting to help offset the budget shortfall that the pandemic left.
Kentucky's sports betting efforts have been spearheaded by Rep. Adam Koenig, who has been working on various legislations to see a bill pushed. Koenig's most recent sports betting bill included a clever way to capitalize on the state's horse racing tracks, chief among which Churchill Downs, where the Kentucky Derby takes place.
Koenig has outlined sports betting language according to which the state would enable online and mobile sports betting but charge a 14.25% tax compared to 10.25% for wagers placed at brick-and-mortar locations. The Bluegrass State is still not settled on the details, but sports wagering is inevitable at this point.
Latest Gambling News in Kentucky
Mobile Wagering in Kentucky: Already Known to Sports Fans
Kentuckians are already familiar with how remote sports gambling works. Any attempt to regulate the industry should therefore factor this in and allow the state to enable mobile licenses. The outlook seems optimistic, too, as Koenig's 2021 bill did include language that would have legalized daily fantasy sports.
FanDuel, DraftKings, and Yahoo! Sports presently operate in the state without a license but benefit from Kentucky's ambiguous laws that prohibit sports betting on professional sports teams but no so much on daily fantasy contests.
Nevertheless, no bill has been passed to actually try and amend the situation, giving us every reason to believe that whatever sports betting bill is coming next, it would not fail to include language promoting online sports betting as the right way to reap the biggest dividends for the state.
Can You Bet Legally on Horse Racing in Kentucky?
Naturally, the state is known for the Kentucky Derby, the Triple Crown event that draws huge crowds and is one of the most significant races on the calendar. Horse racing's regulated status has benefited the state's well-developed industry, which operates out of seven race tracks in the Bluegrass State.
Kentucky has had racetracks since 1805, too, but the state is surprisingly liberal when it comes to horse racing, and residents can even place bets remotely on websites such as TwinSpires and do so legally.
What Sportsbooks Are Coming to Kentucky Legalized Sports Betting?
Once Kentucky sports betting becomes legal, we are bound to see an influx of sportsbooks looking to secure the best possible entry into the market. Churchill Downs, the venue that hosts the Kentucky Derby, is actually already running online sports betting business out of state.
In April 2021, Churchill Downs Incorporated launched mobile sports betting apps in Indiana, Pennsylvania, and Colorado. The company already operates TwinSpires, the betting app that is available in the majority of horse racing states in the United States and accepts horse race wagers.
The point is that Kentucky is definitely not without candidates when it comes to setting up sportsbooks in the state. In fact, you can argue that CDI, FanDuel, and DraftKings are already patiently biding their time and waiting for the legislature to give the greenlight gambling on professional sports contests.
However, as mentioned before, Koenig's bill features seven betting licenses and present company included, which means there are at least four spots up for grabs if sports betting in Kentucky becomes legal in the context previously suggested by lawmakers.
More potential entrants could be brands such as BetMGM, WynnBet, PointsBet. PointsBet, in particular, is a really good one. The company is actually historically involved with horse races, and it has transitioned to sports betting only recently, coinciding with the firm's debut in the United States.
What's the Outlook for Kentucky Sports Betting in 2022?
The debate will rage on, and that is a fact. Adam Koenig and Andy Beshear will most likely continue to promote gambling, although the governor is also trying to navigate the challenging political context with the Republicans controlling both chambers with a supermajority.
Anti-gambling and religious sentiments are prevalent with certain groups in the state, giving a strong voice to opponents who don't want gambling to move any further. While these groups are not as significant, nor are their arguments always justified, they are part of the GOP electoral base, and as such, their opinions matter.
Beshear is also not quite capable of delivering an outright endorsement of gambling simply because Republicans have been systematically restricting his powers through the legislature. Clashes will only intensify in the lead-up to the 2023 elections, so Beshear openly endorsing sports gambling legalization could actually hurt the industry's chances of pushing through with a solid framework.
Yet, many sports fans hope that 2022 could be the year that Republicans see the benefit of legalizing the sports gambling industry. There is a lot riding on how the GOP responds to legalization attempts in the coming months.
FAQ
Is sports betting legal in Kentucky?
No. Sportsbooks are not legal in Kentucky right now. A bill that legalizes sports betting in Kentucky could be passed during the 2022 legislative session.
Can you place mobile sports wagers in Kentucky?
No. You cannot place mobile wagers on professional sports. However, you can place mobile wagers on horse races and daily fantasy sports. Mobile sports gambling is expected to be part of any legalization attempt.
Is horse racing legal in Kentucky?
Yes, you can legally place a wager on horse races in Kentucky. You can do so in person at one of the seven authorized race tracks or online via the TwinSpires betting app.
When is sports betting going to be available in Kentucky?
Legal sports betting could be legalized in 2022. There are still some challenges that remain ahead of lawmakers, including a strong opposition by the Republican Party.