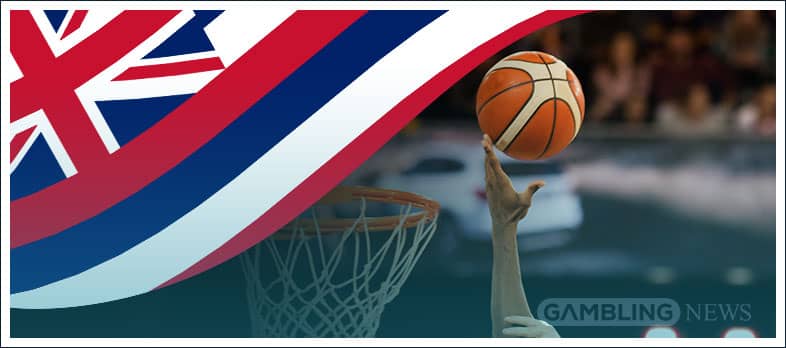 Hawaii has been one of those states we have got used to calling "hold-outs" because of their refusal to endorse any form of gambling and least of all sports betting. Well, Hawaii sports betting is no longer taboo and while the 2021 legislative session didn't actually bring good news, the Aloha State is finally talking about making sports betting legal and this is a reason for optimism.
Lawmakers will probably take a fair bit of time discussing when and if they can agree on a regulatory framework that introduces online sportsbooks or even introduces sports betting on-site at newly discussed casinos planned as a way to cushion against the pandemic but also help Hawaii residents to get homes.
Regardless of past developments, 2020 and 2021 were the years when the state openly broached the topic and discussed bringing sports betting in Hawaii.
When Is Online Sports Betting Coming to Hawaii?
Making sports betting legal in Hawaii will take some time and that is a fact. As one of two states to not sanction any form of gambling, Hawaii is definitely a pariah, but talks to bring sports wagering in an official capacity are already proliferating. With this said, we saw significant efforts early in the 2021 legislative session, pitched through HB 736 which basically outlined a pilot online sports betting program.
The bill was eventually stalled by the legislature but the bill struck the right tone to make sure that Hawaii's future sports betting industry would strike the right chord, and specifically bring online betting licenses through a pilot program running until 2025 before the state makes a final decision whether to extend sports betting.
Interestingly, DraftKings was part of the discussions to make online sportsbooks legal in Hawaii in 2021. A company representative spoke at the State Capital and said that DraftKings estimated that 270,000 Hawaii residents are already betting socially.
Rep. Dale Kobayashi pitched in arguing that Hawaii is already suffering because of illegal sports betting sites targeting locals and promising them genuine products and experiences, which is not the case. Even though all forms of gambling are currently prohibited, the subject of legal sports betting is finally here and that is good news.
Latest Gambling News in Hawaii
The absence of new developments can be frustrating but the good news is that Hawaii sports betting is not going to be mothballed and the issue is very likely to surface in each legislative session until such a time that it's passed. We will keep tracking all new developments related to making betting legal in Hawaii and bring you timely and reliable updates.
What Sports Betting Sites to Expect in Hawaii?
The first efforts to make sports betting in Hawaii legal have shown that the state is looking at all viable options. Given the state's specific geographical makeup, it makes sense that Hawaii would seek to make any potential betting product more accessible, bringing remote gambling options online quickly. This begs the question of what sports betting sites we can expect to see in the state.
DraftKings is the first operator to actually take a keener interest in the state, not only by attending a State Capital meeting but also crunching the numbers in trying to determine what the current interest in sports betting is. Therefore, it's safe to say that should online sports betting become legal in Hawaii, DraftKings will be among the first to seek a license.
Other sportsbooks are likely to see the state of Hawaii as a great opportunity to bring their full portfolio of products. FanDuel and BetMGM are currently tied for the biggest share of the sports betting market in the United States, making them natural competitors in the state just as well.
Hawaii is also floating the idea of building its first casino that would offer casino-style games, in another bid to resuscitate its economy. This could bring some of the bigger players who run numerous casino resorts around the world, including Mohegan Gaming & Entertainment, Las Vegas Sands, Boyd Gaming, and others.
Will Mobile Sports Betting Be Allowed in Hawaii?
Yes, most likely. The state is spread across an archipelago of eight major islands and while creating retail locations would make sense in the busiest tourist hubs, Hawaii residents would appreciate having a quicker way to bet on sports, and preferably one that doesn't involve hopping between islands if that can be avoided.
Even in the first attempts to bring up the issue, online sports betting was coached in the main language of the discussed bill, sending a strong signal that if sports betting is coming to Hawaii, it's going to be getting things right from the very start.
Mobile sports options are already available all over the country and particularly in states where legal gambling options exist. Having remote betting options is the best way to boost revenue, incentivize sports bettors into joining and generally making sure that the industry is ticking over nicely from the very start.
Are There Legal Gambling Options in Hawaii ?
Unfortunately, there are no legal gambling options you can explore in Hawaii today. All sports betting is off the table and as a sports bettor, you would probably have to fly into Nevada or wait until the state passes the necessary legislation.
Even daily fantasy sports (DFS) is a non-starter and the state lacks the infrastructure to support horse racing. Casinos have been brought up time and again in Hawaii but to no significant outcome.
Late in 2020 and early in 2021, there have been talks to allow for a casino resort to open doors in Hawaii so as to help the Hawaiian Homes Commission to collect additional revenue and deliver on properties it owes native Hawaii residents.
Gambling is illegal in Hawaii but it's still happening, mostly because unlicensed online sportsbooks make their products available to the state's residents.
Tempted by these offshore sportsbooks and left without many options at home, many Hawaiians actually choose to bet on sports at such websites that offer no consumer protection whatsoever. Until Hawaiian lawmakers legalize sports, the incidence of illegal gambling in the state will most likely remain intact with residents tempted by mobile casinos and sportsbooks.
Daily Fantasy Sports in Hawaii: Are They a Go?
No. Hawaii has deliberated on the issue in the past. Because the state blocks all sorts of betting and gambling contests, DFS has tried to find a way into the state as an alternative that didn't fall under UIGEA or PASPA.
However, the issue was taken up by former Attorney General Doug Chin who set differences aside and agreed that DFS constitutes illegal gambling under acting state laws. The decision was reached in 2016 making one more potential loophole unavailable.
Anti-gambling sentiment in Hawaii isn't as high or as strong as it is in Utah, for example, but you can still feel that the state has a long way to go. The bad news is that whatever future legislative moves are passed in the state, they will probably focus on legalizing betting on sports, and not daily fantasy contests.
Why Wait for Regulated Sports Betting Sites?
Hawaii sports betting is coming and that is good news. The 2021 legislative session is clearly not what the state needed to see the industry legislation through, but this is no reason to give up. Online sports betting sites will be sooner or later be a part of the landscape in Hawaii.
In the meantime, though, offshore sportsbooks will probably try to tempt you into joining them. There are many reasons why you would consider doing so. After all, these sports markets are available there right now and you can enjoy them without worrying about gambling laws.
However, to legalize sports betting means to also pass specific laws that do not restrict your gambling, but rather protect your sensitive data, real money, and other important factors. Offshore sportsbooks have zero obligation to keep your data safe.
Sure, betting websites will reassure you that they are doing their best to protect you and will always do so. Without a state regulatory body and liability, though, trading your sensitive information to such online sportsbooks may be unwise.
We strongly encourage you to wait for the regulated market to arrive which, granted, may take a few years, but once you are able to bet on sports in Hawaii, you will do so legally and safely.
Popular Sports to Bet on in Hawaii
As you can imagine, Hawaii doesn't exactly have many professional sports teams, but this hasn't stopped the state from enjoying some solid options over the years. In fact, the state is home to the University of Hawaii Rainbow Warriors, which are a Division I FBS college football team.
As such, interest in college sports is high with the locals, and as to professional sports options, it seems every Hawaiian has their own preferences. However, the state does feel a connection with Nevada and the Las Vegas Raiders, the NFL franchise, because of the good airline connections with the Silver State.
FAQ
Is it legal to bet on sports in Hawaii?
No. There are no legal sports betting in Hawaii presently. Lawmakers have broached the topic in 2020, including the introduction of online sportsbooks but so far nothing has transpired.
Where can I bet on sports if I am from Hawaii?
If you want to bet on sports and you live in Hawaii, flying into Las Vegas may be your best bet. This is a 6-hours and 35-minute direct flight, though, so if you are flying in, you may want to plan ahead and not just visit for a single bet or two. Many Hawaiians visit Las Vegas for the Super Bowl and March Madness for example.
Is there mobile betting options for Hawaiian residents?
Not yet. As Hawaii sports betting is still being discussed as a draft, you cannot place wagers via mobile devices.
Can I trust offshore sportsbooks?
No. While many sports betting websites that are based offshore are perfectly capable of doing what your regulated sportsbooks do, they still lack a license which means that they cannot provide you with the same level of protection as state-regulated ones can.
Are there any casinos in Hawaii?
No. Casinos are not permitted on Hawaiian land. However, since 2020 when sports betting became a more openly debated topic, the idea of introducing a casino resort has been gaining popularity.
What are the most popular local sports teams in Hawaii?
The only prominent sports franchise in Hawaii is the Rainbow Warriors, a Division I FBS football team. Apart from that, Hawaiians have no particular preferences for one professional sports franchise or another.
Should I bet at Bovada as a Hawaiian resident?
No. Bovada is a trusted offshore sportsbook, but the downside is that the United States has a very strict policy against unregulated websites. While you can in theory place a sports wager at Bovada from Hawaii, there are no guarantees that the state would not end up blocking access to Bovada and lock you out of your account.
Can we expect online gambling in Hawaii?
Yes. Sports betting in Hawaii is likely to take place online. As to land-based options, the only viable option is to build a casino resort which is already being discussed, but no definitive decision has been made as of early 2021.
Is BetOnline Sportsbook available in Hawaii?
Yes. BetOnline Sports presently does not exclude sports fans and bettors from Hawaii. The website has a strict policy, so it may end up excluding the state in the future.