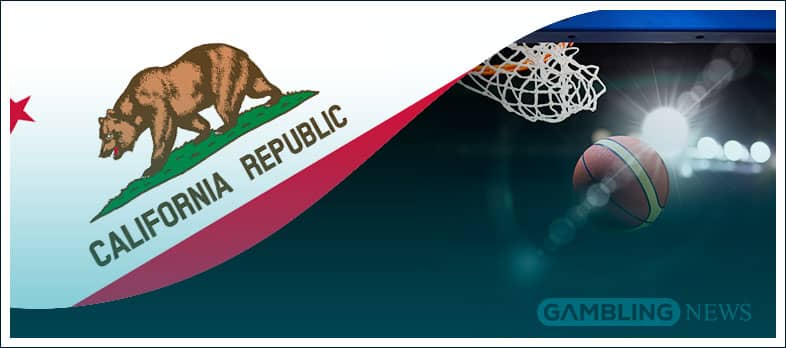 California is definitely a place where you can gamble and enjoy doing so in over 100 card rooms and over 50 tribal casinos. Yet, when the question of sports betting comes up, Californian lawmakers, stakeholders, and the general public are often divided.
You see, California sports betting has been a hot topic for years now, and some attempts to legalize both retail and online sports betting have been made. However, the inability of interested parties to put their immediate differences aside has stalled progress.
The push to introduce a legalized sports betting in California continues today, and it's still a hot topic for many. Eventually, the state will legalize sports betting, but whether this happens in 2021 is an open question. In the meantime, California residents may enjoy daily fantasy sports, which is the only legitimate sports betting opportunity in the Golden State.
Why Is Sports Betting in California So Late?
You have every right to ask and to be a little peeved at the fact that betting in the state has not been yet legalized. After all, California is the most populous state in the country with 39.51 million registered residents. The number of people who are just staying in the state adds to this number as well. In terms of pure potential, this is the biggest market for sports wagering in the United States.
Yet, there have been numerous potholes on the road to progress that have led to constant delays. So far as stakeholders go, there are three main parties that often voice their concerns and objection, including tribal casinos, card rooms, and race tracks.
Cardrooms and race tracks do not want to be left behind whereas tribal casinos want to claim exclusivity over the betting market in the State of California, turning away all other stakeholders, and effectively depleting them of a substantial source of income.
It's in this fraught context that lawmakers are trying to create a regulated sports framework that would favor everyone and help the Golden State benefit from its immense human potential and love for sports.
Latest California Gambling News
California Is the Largest Sports Betting Market
While the sports betting market is not regulated just yet, the American Gaming Association (AGA) estimates that the State of California has the potential to be the biggest in the entire country. With 39.51 million residents and numerous sporting franchises, California residents are expected to bet a total of $18.7 billion a year.
This is citing fairly data by the AGA, but the principle stays pretty much the same. These numbers can fluctuate depending on whether Californians are allowed to bet on online sportsbooks or limited to just retail locations, as in the case of tribal casinos.
The state should be able to draw in at least $100 million every year on top of other activities such as horse racing and card rooms without necessarily detracting from other gambling verticals in the states, too.
Legalizing California Sports Betting: 2020-21
With the outlook on legal sports in California somewhat reassuring from a legal standpoint, there is a lot of work to be done. Legal sports betting will take a joint effort by lawmakers from the House and Senate, the support of Gov. Gavin Newsom, and not least, a way to navigate the sensitive issue of tribal casinos who will naturally push back against any proposal to see commercial parties enter legalized sports betting.
While this uncertainty continues to persist, legislators have been able to make some real progress on the regulatory front. Far from legal in California, the wagering industry has been pushed forward by Assemblyman Adam Gray and Sen. Bill Dodd.
The pair, both experienced legislators in matters of gambling in California, submitted Senate ACA 16 on June 27, 2019, seeking to grant the State of California the power needed to make a decision with regards to sports betting.
ACA 16 was a qualified success, and it passed in the California Senate Committee on Government Organization in June 2020 but failed to show in the Senate Committee on Appropriations. The Appropriations Committee would have cleared the proposal and allowed it to appear on the November ballot that same year, a path to bringing legal sports betting in California.
The disappearance of the text means that instead of looking at months before it cal legalize sports wagering, California will once again have to settle for years. Tribal casinos do have something to be happy about, but all other stakeholders, including the general public, are at a disadvantage as a result.
Tribes and Their Efforts to Make Sports Betting Legal
Naturally, Native American tribes and their casinos are some of the biggest taxpayers in the Golden State. Their opposition towards anything that can imperil the profitability of their business is understandable. Whether it's an aversion to online sports betting or just private parties entering a very competitive market, the tribes know that bringing legal sports betting to Cali is the future.
To this end, they made a mad dash for 2020, collecting 1.3 million signatures in an attempt to preemptively put a sports betting proposal on the November 2020 ballot themselves. However, the tribes didn't make the cut-off time and will now get a chance to put betting in the state to voters on the 2022 ballot.
Responding to this, Native American gambling companies came together to pitch The California Sports Wagering and Unlawful Gambling Enforcement Act that would make it legal to bet on sports in California at tribal casinos and licensed horse racing tracks.
The tribes, though, want to make sure they don't leave doors for future developments that could impact them negatively and their business in the future. Therefore, none of the tribal proposals actually include online gambling of any sort.
Conversely, mobile betting is considered to be the biggest driver of interest and online sportsbooks don't only claim a lot of the revenue, they help generate it in every regulated sport betting in the state so far. With both legislators and tribes failing to push the issue in 2020, California may need to wait until 2022.
The main hindrance to pushing forward with sports betting and its legalization in 2021 is that the activity would require a constitutional amendment that can only happen at a statewide referendum.
What Could California Sports Betting Look Like?
With no actual framework on the table, the only way to guess about the nature of California's sports betting is to look at what current proposals have included in terms of language and concrete measures. Here are several educated guesses about the future of the state's gambling industry insofar as sports are concerned:
Retail sportsbooks would most likely displace online sportsbooks
The minimum betting age would be 21
Operators would pay tax on revenue as well as licensing and renewal fees
Professional sports would be a focal point with possible betting allowed on college sports
Clearly, there are two contentious bones for the state, and specifically, whether the state would allow bets on college sports and whether online gambling, in this case, sports betting, would be sanctioned. Opposition by Native American tribes on the second issue could make it difficult to introduce remote wagering.
Then again, it all really boils down to how legislators will approach the issue. New York has had a retail sports betting industry for a few years now, but results have been underwhelming. In comparative terms, NY State sought to allow sports betting for years and finally did in 2019.
However, the 20 million residents chose to go to New Jersey and Pennsylvania to place bets remotely. This should be a lesson for anyone trying to make wagering on sports legal in California as well.
Daily Fantasy Sports Still Not Legal in California
To add insult to injury, Californian residents can't benefit from daily fantasy sports. At least not legally, and this is the issue for many. A brief attempt to pass a regulatory framework was made in 2016, and it seemed to move along swimmingly.
However, it later died in the California Assembly, coming short but a vote that could have turned the state into the largest where you can bet on sports fantasy contests. As you can imagine, Native American stakeholders have cautioned against the adoption of daily fantasy sports in the state.
California and the Offshore Betting Market
Every month legislators and stakeholders delay legalizing California sports betting, and they are perpetuating a serious problem. Offshore sportsbooks are out there and still accepting Californian residents, regardless of what lawmakers or tribal operators think about it. While a business may be safe in the state, this doesn't mean consumers are.
Numerous overseas or offshore sportsbooks are now actively looking to tempt away sports bettors from California and onto the offshore markets that are not protected and have poor consumer focus. The revenue generated offshore exceeds $150 billion, warns the American Gaming Association, albeit a dent has been put in those results because of the quick legalization push across the country.
However, with New York and California still dithering over whether to legalize mobile sports betting – or betting at all – this means that 70 million fewer people are betting, or have online gambling products as readily available as in states such as New Jersey and Pennsylvania for example.
Mobile Sports Betting in California: A Contentious Bone
Whatever the form of legalized sports betting in California, one thing that is of utmost importance to consumers, and even business, is the introduction of a mobile platform that allows you to bet on sports remotely. While many states have decided to stick with retail at first, they have been quick to lift all restrictions pertaining to the online market.
The simple truth is that mobile sports wagering always generates more revenue than its retail counterparts, and it actually leads to higher engagement with interested parties. Sports bettors prefer to bet remotely not because they are too easily tempted, but rather because traveling to a physical location feels like a drag.
Californian residents will definitely drive strong revenue in the first months and years of legalization of the industry. However, without a working mobile betting framework, the state would never reach its full potential. This opinion is espoused by most industry observers and analysts.
Online Casinos in California: Untapped Potential
In all states where sports and casinos are legal, casinos, at least online, tend to drive much bigger tax revenue. This is an interesting phenomenon, and yet, most states are focusing on sports betting above all else. However, California will benefit from introducing online casinos as much as it would from sports betting.
A move such as this won't go unnoticed by tribal operators, though. With over 50 properties running and owned by Native Americans in the Golden State, the chance is that iGaming will take years more to even be considered in some form.
Progress is inevitable though, and despite the stern opposition from interested parties, online gambling is the future of not just California, but the entire United States. How soon California gaming is adopted will depend on lawmakers as well as consumers.
California Sports Betting Outlook: 2022 and After
With all that is happening right now in sports betting in California, the most likely outlook for the state is to legalize the industry in 2022. A new bill or set of bills may be pitched in the interim, enabling legislators and tribes to work closer together on coming up with a framework that may expedite the process and make the process towards a fully-fledged sports betting industry less painful once and if the industry is legalized during the 2022 ballot.
What stakeholders can do right now is to establish an action plan for stakeholders. If legislators and tribes can agree on college sports betting, mobile wagering, and find a way to spur competitiveness without treading on each other's toes that would be a small victory for California State.
Yet, this would require a joint effort and putting everyone's differences aside. Time is definitely of the essence to help residents bet on sports that are regulated in the state and not offshore. It's up to legislators and tribes to decide how they want to handle this.
FAQ
Are sports betting legal in California?
No, sports betting is illegal in the State of California. There have been numerous and ongoing attempts to legalize it. The earliest Californians can expect legal sports betting at home is early 2023.
How can Californian residents place bets on sports?
Only in other states. Californian residents must travel to a neighboring state to place a legal sports wager. Los Angeles and San Diego have card rooms, but these are just for poker. Some residents choose to bet at offshore sports betting sites. This is not advisable as such websites fail to uphold basic consumer protection practices. More than one sportsbook has shown predatory behavior in the past.
Is DFS legal in California?
No. California narrowly failed to pass legislation in 2016 and has not attempted to legalize fantasy contests since.
Can I place a bet at tribal casinos?
No, tribal casinos do not offer sports wagers. They are currently pushing to make the market legal, but once again, the vote will not come sooner than the 2022 ballot.
Are there brick-and-mortar sportsbooks currently in California?
No. Sports betting is not legal in California. As such, there are no sportsbooks that operate in the state, whether online or offline.
Is horse racing allowed in the state? 
Yes, California's horse racing industry and betting are permitted in the state.
Will covid-19 quicken the sports betting legalization pace in California?
No. While covid-19 has wiped off a significant part of tax revenue, there is no foreseeable way for the state to introduce sports betting sooner than the legal framework allows.