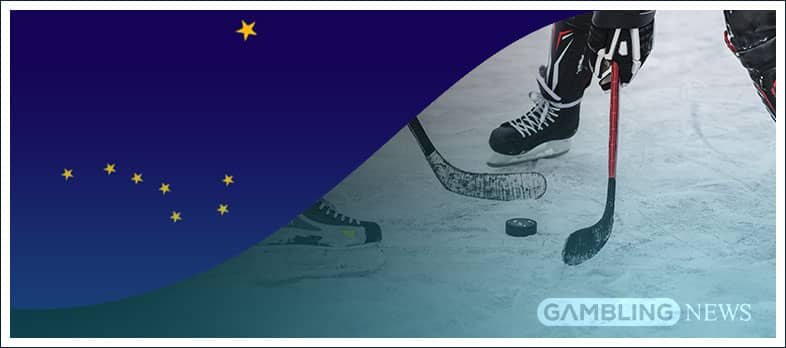 Often referred to as the "Last Frontier" in literature, Alaska may become one of the last states in the country to legalize sports betting. There has not been much development in the Alaska sports betting regulation, which has been subject to federal laws throughout the years.
Both the Unlawful Internet Gambling Enforcement Act (UIGEA) and the Professional and Amateur Sports Protection Act (PASPA) applied to the jurisdiction, and the local government had made little mention of legal sports betting throughout the years. After 2018 and following the US Supreme Court decision, states have been free to regulate and legalize sports betting as they see fit.
While sports betting in general is not discussed, one exception in Alaska is fantasy sports, which are allowed precisely because of some imperfections in the UIGEA, which failed to address these contests. However, for anything more serious such as a full-blown sports betting experience, Alaskans may need to travel.
Sports Betting Sites in Alaska
The only two sports betting sites in Alaska are FanDuel and DraftKings. These two online sportsbooks are limited to fantasy sports only, and you can bet on numerous competitions so long as they are not traditional betting contests.
However, FanDuel and DraftKings' presence in the state is reassuring. It allows Alaskans to experience their platforms as a precursor to the potentially large-scale legalization of online sports betting in the state.
FanDuel and DraftKings presently hold the largest share of the sports betting market in the United States, giving them a unique perspective on consumer needs. Alaska residents will, in all likelihood, have various sportsbooks available to them.
BetMGM, PointsBet, and WynnBet are just some of the websites that may look to make their mark on The Last Frontier State. Betting online in Alaska is already possible, courtesy of the daily fantasy platforms, and all that is needed is to give sportsbooks a slight regulatory leg-up.
Any new sportsbooks in the state would have to comply with gambling laws, naturally, and probably provide an online sportsbook and a land-based alternative, as are the current active laws in other states across the country.
How to Pick the Best Alaska Sports Betting Sites?
Once the industry is fully legalized, and gambling laws are set in place, betting on sports operators that bring you the best odds and overall market options is what you should be looking for. Online sportsbooks will vie for market share, and even though Alaska only has around 730,000 residents, interest in online gambling is reportedly high.
The best betting options will come from sportsbooks that have made sure to provide players with competitive odds, numerous markets, and timely solutions. In-play betting is an absolute must for any online betting platform that wants to be successful in Alaska and outstrip the already-established FanDuel and DraftKings.
Alaskan residents need to understand that some offshore betting platforms may still try to advertise once the industry is established. However, websites that do not comply with gambling regulations and do not have a license should be avoided.
In fact, the best website that offers sports betting markets should always have the logo of the local regulator, whichever this body ends up being in Alaska. Online sportsbooks will make sure they are compliant with regulations and offering you the best variety of sports betting markets.
Legal sports betting has its inherent benefits, such as better consumer protection, higher returns, fairer overall conditions, and more. Sports betting in Alaska has everything to gain from going legal. So do the many excellent betting sites in the United States that are already providing a top-notch real money sports gambling product.
State of Legal Online Gambling in Alaska?
Alaska is not yet there when it comes to figuring out its gambling laws. However, efforts by Governor Mike Dunleavy in 2020 are already promising. The governor is interested in introducing a legal sports betting framework that will allow the industry and other online gambling segments to operate.
In 2020, Gov. Dunleavy introduced SB 188 and HB 246, which ended up unsuccessful under the name of "The Alaska Lottery Corporation Act." The bills were seeking to legalize betting options and numerous other segments, such as casinos and lottery, and more.
A big emphasis was put on sports betting apps as Alaska residents are already familiar with DraftKings and FanDuels' native products that provide comfort, quick navigation, and general accessibility that land-based properties cannot match.
With this in mind, legalizing online betting in Alaska is still a hotly debated topic, and one probably left for the future, but efforts and voices to introduce legally viable betting options have increased over the years. In fact, state residents spend around $350 million a year on offshore and out-of-state sports betting facilities.
Legalizing online sportsbooks and retaining this money in-state could positively impact the local economy.
Latest Gambling News in Alaska
Mobile Sports Betting Apps in Alaska
Mobile sports betting in Alaska is already a fact, and we can hardly imagine the full legalization of the industry without the addition of mobile apps. Sports bettors in the state are already aware of how mobile sports wagering works, all thanks to the DFS platforms already running in the state.
Online sports betting is prevalent around the country, but most new sports betting legal texts always pass with a specific provision that enables bettors to use apps to wager real money. With this in mind, Alaska is actually not in a bad position.
If anything, the 20-something states that have already made sports betting legal can only serve as an example to legislators who would pass a strong regulatory framework that does not need to be amended every few years.
Mobile apps provide bettors with many comforts and give you the ability to bet on sports anywhere you are in the state. Of course, because you can go sports wagering on the go, you will have to wait for Alaska to pass specific online sports betting laws that allow betting sites actually to provide this option.
If the experience of other states is to serve as any indication, though, it's not too difficult to imagine sports betting in Alaska going down the right way. Each site will have to decide how it makes betting available, but mobile apps are more or less considered a staple product, whether you want to place bets, pick a bonus, or check on your favorite team.
Is Betting Legal in Alaska Right Now?
Yes and no. All traditional sports betting is off-limits, but fantasy sports are actually welcome and running at full bore. Alaska is hosting both FanDuel and DraftKings, which are extending numerous online sports betting options to all sorts of sports. They do so completely legally, courtesy of UIGEA, which does not target the activity.
You can access these two sports betting sites and quench your thirst for a wager with one of the DFS options available. The good news is that you can expect to find dozens of sports and hundreds of viable markets that will allow you to bet on your preferred professional sports teams and make a small deposit to claim the welcome bonus awaiting.
Daily fantasy sports are, of course, not to everyone's taste, but the presence of these two platforms has huge implications for what may follow next. Should Alaska pass legal sports betting, all these betting sites would have to flip on the switch on their traditional sportsbooks, which have been implemented in 20+ states already.
This should make for a smooth transition once legislators decide to pass a law that allows Alaskans to stop betting offshore or going on a cruise and do so from the comfort of their homes. With the legalization of single-event betting in Canada, more Alaskans may actually prefer to hop over to neighboring Canada for a quick wager.
Offshore Sports Betting in Alaska
Even in regulated states, there are numerous sports betting sites that aren't exactly regulated. They are known as offshore operators that often target American citizens, and Alaska is no exception to that rule. There are many online sports betting websites that are not licensed by a state authority, such as the Alaska State Lottery, but offer full access to their websites.
As you can imagine, such sportsbooks are not always the best you can bet at. In fact, they have no obligation to protect your money or data, nor do they uphold the same rigorous customer protection standards.
Some may come closer to a regulated sportsbook, but at the end of the day, your information will have to leave the state and be entrusted with a business that has no obligation under American law to look out for your best interest.
Regardless, many Alaskan residents choose to play at such websites because they offer a substantial bonus on the way in, and sometimes the odds can be much better. Besides, many professional sports that may not be covered by regulated betting sites in-state could be available offshore.
These are all compelling arguments for punters to explore online sports wagering options outside of Alaska. That is why it's important for whatever laws regulate sports betting in Alaska to get everything right from the first go.
When to Expect Legal Sports Betting in Alaska?
Making betting legal in Alaska should not be too difficult to accomplish. The momentum towards the legalization of sports betting in the country is already rubbing off on The Last Frontier State, which is just as keen to introduce various online wagering options that will curb the exodus of sports bettors from the state, but also contribute to the local economy.
While not much has happened since 2020, sports fans in Alaska can expect that gambling will arrive along with numerous sportsbooks to provide them with a state-of-the-art betting experience. A few last wrinkles will, unfortunately, have to first be ironed out, but that is okay, as Alaskan legislators have many good examples from all around the country to go on.
If everything goes well, Alaska should not be a laggard much longer with the outlook placing regulated online sports betting any time between 2021 and the end of 2022.
FAQ
Is online sports betting legal in Alaska?
No. Online sports betting is not yet legal in Alaska. However, bills to legalize the industry were introduced back in 2020. The most likely outlook for Alaska is that it's going to have a regulated sports gambling industry in 2022.
Are FanDuel and DraftKings available in Alaska?
Yes. Unlike other sports betting contests, daily fantasy sports are allowed in Alaska. That means that operators such as FanDuel and DraftKings can legally offer odds and markets on various professional teams and events. Future regulation is unlikely to change that.
Can you bet on sports in Canada if you are from Alaska?
Yes. You can bet anywhere as long as you meet each jurisdiction's requirements. Canada regulates sports gambling on a provincial level. In other words, each province decides what criteria must be met, but you are generally eligible to just travel to Canada from Alaska and place a wager on sports.