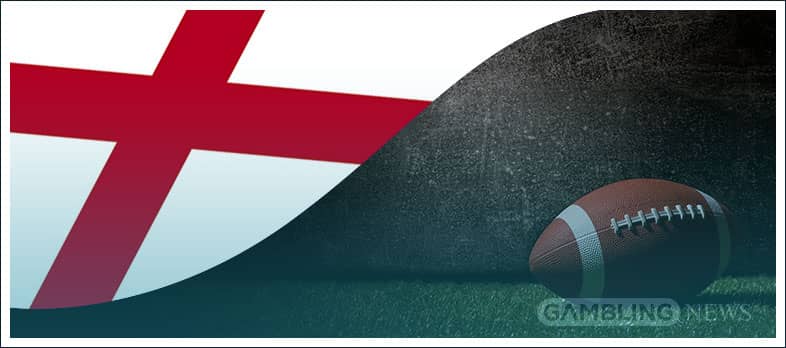 Alabama sports betting is a moot point in the 2021 legislative session which has come to a grinding halt with not sufficient support for the legalization of gambling on sports in The Grand Canyon State. The latest legal effort captured by Senate Bill 319, which could not clear the House of Representatives, having faced several potholes along the way previously.
Just because sports gambling will not be coming immediately to the state does not mean that Alabama isn't going to renew efforts in 2022. If anything, the recent legal session has revealed a public perception of sports betting, legislative shortcomings to work on, and a growing momentum that will see the state tap into an industry that promises to bring millions worth of dollars to the state's budget.
By one estimate, though, Alabama may need to wait until 2025 to see a fully legalized sports betting industry of its own. A previous attempt to legalize sports gambling in the state surfaced in 2020 with House Bill 336, which was also snuffed out along the way. HB 315 hit a roadblock back in 2019.
If the previous three years have revealed anything, that is the state's commitment to continue and try to find common ground to see the legalization of betting, an industry that brings big bucks along with it, but perhaps only in the context of a broader legalization push – more on this later in the article.
Latest Gambling News in Alabama
When to Expect Online Sports Betting in Alabama?
The question on everyone's mind right now is when to expect sports betting in Alabama, and not least online sports wagering. There are many factors that play a role here, but talks about renewing sports legalization efforts will not resurface until at least the end of 2021. If they do, there will be a really good chance for legislators to find a formula that works, drawing from the experience of unsuccessful attempts in 2019, 2020, and 2021.
Alabama has made some progress by eliciting debate from legislators, and while many opponents of the legalization move emerged, none appeared to be too strongly opposed to the bill(s).
The general consensus is that even if a sports betting bill (or bills) succeeds in late 2021 or early 2022, we will still have to wait until one or two years more for the state to set up all facilities. An alternative expedited launch would be to follow the model set by Tennessee.
Tennessee is going with a full-on mobile launch which legislators are willing to bet heavily on and not least inspired by New Jersey. Even though New Jersey hosts some of the most prominent sportsbooks and casinos in the country, the Garden State has generated roughly 85-95% of its total sports betting handle through mobile devices.
Are There Any Legal Betting Options in Alabama?
Yes. Sports betting may be a no-go for the time being, but daily fantasy sports are actually accessible. We will talk about them in a moment. In the meantime, Alabama accepts wagers on horse races.
Triple Crown events are naturally covered and elicit quite a bit of action from Alabama's residents. Sports bettors and horse racing enthusiasts are usually two distinct groups who don't mingle much, but having some form of outlet to cater to pent-up demand is actually quite good.
You can place a legal wager on horse races today via AmWager.com or TwinSpires.com if you wanted to, and that is perfectly alright by Alabama law.
Daily Fantasy Sports in Alabama
Perhaps most notably, Alabama offers daily fantasy sports as legitimate betting options. Many states run DFS in a sort of a grey area, or to put it this way – do not regulate fantasy betting platforms in the slightest.
However, Alabama has had an all-out debate on the issue, reaching a decision that DFS should be allowed by law in the state. A final decision was delivered in 2019 and superseded a previous decision by Attorney General Luther Strange, who banned DFS in 2016, as part of a broader move against fantasy operators in the United States at the time.
Nevertheless, FanDuel and DraftKings are operating as legitimate operators, and while fantasy sports are not everyone's cup of tea, as it were, Alabama does have a way to enjoy sports betting in a way.
What Sports Will Residents in Alabama Bet On?
Now that we have DFS available, it's not too difficult to guess what some of our favorite sports options are. Given a sample of what potential events captivate the locals' interest, it's not hard to draw conclusions about what's on the cards next.
College Sports in Alabama
The state actually has well-developed collegiate teams that make it rather easy for Alabama to find a worthwhile betting opportunity. Naturally, in-state college betting will be a subject to debate, and with many legislators opposing the issue of betting in general on a moral principle, it's likely that sports fans won't be able to place a bet on NCAA teams.
Nevertheless, Alabama has at least two excellent NCAAF programs, including the Alabama Crimson Tide and the Auburn Tigers. These two teams have been performing well over the past seasons, making it to the playoffs and constantly trying to win entire NCAAF seasons.
Why should this matter? It's simple enough – NCAA can single-handedly drive betting volume similar to that posted by the Super Bowl in February's Big Game.
Therefore, missing out on a potentially huge market will not only hurt the state's economy but would also hurt the added benefit that sports betting could be bringing to the state. There are more sports options to explore beyond SEC football, though.
Professional Sports to Bet on in Alabama
Alabama already has many sports betting markets available through the state's licensed fantasy contest platforms, but you can never place a proper wager on an event, which is what many residents want to change.
However, the existence of legitimate fantasy offers has helped shape interest in many competitions, including the NFL, MLB, NHL, NBA, MLS, NASCAR, Motorsports, UFC, Boxing, PGA Tour, Wimbledon and Tennis in general, and other events held both nationally and internationally.
Residents are very keen on betting on professional sports, as indicated by volumes by both FanDuel and DraftKings, and if legislators are reluctant to act on legalizing sports betting in the Grand Canyon State, they may actually see the benefit of nurturing a regulated market, which should drive strong financial synergies for the state.
In-Play Betting in Live Odds
Speculating about the future of Alabama's sports betting is definitely interesting since the state's 5 million people are a substantial sports fan base and one that can drive significant revenue for the state. To achieve the full potential of the Grand Canyon in terms of sports gambling, though, legislators will have to allow in-play or live betting.
Anything short of that will be a waste of the legalization momentum. While many states chose to legalize their sports gambling industries conditionally at first and avoid certain aspects of it, such as in-play, mobile, or college sports, today, more sports are choosing to pursue a blanket approach.
In-play betting is quite popular, and Alabama residents should expect in-play betting options, as well as live feeds since media, entertainment, and betting companies are now beginning to operate under the same roof!
Potential Alabama Sports Betting by the Numbers
While some other jurisdictions are trying to guess the actual value of legalizing sports betting, Alabama is putting some hard numbers to the fore. A massive report published on the state's website delved into the issue over 876 pages, attempting to pinpoint the exact value that the Grand Canyon State would bring home.
The report gauged the economic impact, but it also touched on the way to establish best practices in providing residents with healthy and safe betting facilities and general practices. Interestingly, the study supported mobile and online betting as the two most viable ways forward for the state.
In terms of how much windfall the state can expect, the numbers suggested are pretty impressive, with $710 million brought in annually in tax through the legalization of not just sports gambling but also casino gambling and lottery. Actually, sports betting doesn't bring in that much in terms of revenue on its own, with lottery and casino-style games potentially driving the bulk of proceeds as follows:
Lottery: $200 million – $300 million
Casino: $300 million – $400 million
Betting: $10 million
Given the compelling evidence made in favor of full-scale legalization of gambling in the Grand Canyon State, it's understandable why bill proponents are looking to make the most for their state, and that includes the addition of lottery and casino gaming to any legislation put forward.
Can We Expect Mobile Sports Betting in Alabama?
A sizable market such as Alabama can benefit greatly from the introduction of online sports betting and mobile wagering apps. The idea has already been brought up through the legislature, even though no definitive solution has been reached. Regardless, Alabama has the potential to allow residents to bet remotely through gambling apps which should open up the sluice gates of opportunity for the Grand Canyon State.
Sports betting apps are presently available and allowed on both the Google and Apple App Stores. There is a very strong incentive for Alabama to be exploring mobile sports betting in the present state of affairs. Other states have already proved that it's one of the best ways to access the market.
The bulk of the total sports betting handle in states like New Jersey and Pennsylvania is going through mobile devices because they prove the handiest and quickest way to navigate sports betting as a whole.
Alabama: A Promising Market for Sports Betting
Look, Alabama is going to legalize sports betting, and this is likely to happen very soon. We know as much judging from the pace of developments in the state we have observed ourselves, as well as the general momentum for sports betting around the United States.
Even New York is finally budging on sports betting, and a report from Eilers & Krejcik Gaming, LLC, a respected sports betting analytics firm, already predicted in 2017 that Alabama is one of the 32 states to pursue and succeed with sports gambling legalization by 2025.
Sure, some opposition within the state exists, and it has to specifically do with lingering uncertainty about the moral implications of giving sports wagering the go-ahead in the state. From where we stand, those qualms should be soon overcome.
It's very likely that further legislation efforts will continue to pursue both lottery and casino-style games in a bid to secure maximum benefits for the state.
FAQ
Are Alabama sports betting legal?
No. Alabama attempted to legalize sports gambling on several occasions, including in 2019, 2020, and 2021. All proposed bills have failed so far, but the state has made significant efforts in broaching the topic and identifying potential issues.
Can I bet remotely on any sports in Alabama?
Yes. You can bet on sports remotely in Alabama so long as it pertains to daily fantasy sports. DraftKings and FanDuel are both licensed and legitimate operators. You can bet DFS anywhere in Alabama. 
Is horse racing betting available in Alabama?
Yes. Betting on horse races is legal in Alabama. You can place a pari-mutuel wager within the state's borders. 
Is MyBookie.ag legal in Alabama? 
No. MyBookie.ag holds no license in Alabama and cannot operate within the state's borders as a legitimate sportsbook. 
Can you bet on DFS in the Grand Canyon State?
Yes. Daily fantasy sports betting is legal in Alabama and has been so since 2019. This allows the state to explore various betting markets even though not as fully-fledged sports gambling products.