After successfully signing its first big data partnerships, NBA is going to be featured as part of NBC Sports in-play broadcast service, offering a "predictions game" for its broadcasts of the country's top basketball games.
NBC Sports Incorporates In-Play Betting Elements in Its Broadcasts
NBC Sports will feature a special prediction game for its National Basketball Association (NBA) broadcast reminding viewers of the live betting options available at bookmakers. The live broadcast in-play feature will be tested during a game between the Washington Wizards and Milwaukee Bucks on Friday, January 11.
The services will be a free-to-play option ran by NBC Sports Washington operating under the NBC Sport brand. The so-called "Predict the Game" will be a two-fold betting process in which gamers will be allowed to follow credible data in real time while making their wagers.
NBC has registered the following domain names for sports betting:

NBCSportbook
NBCSportsSportsbook
NBCSportsBet
NBCSportsBets
NBCSportsbook
NBCSportsBetting https://t.co/IkBuA3IYFr

— Daniel Wallach (@WALLACHLEGAL) December 24, 2018
Key metrics displayed during the broadcast will include win chances, moving money line and spread. Meanwhile, the NBC broadcast will also have a questionnaire of 30-odd questions, engaging fans to stay tuned even longer. Each question will bring in a certain amount of points, with the highest-scoring viewer being awarded $500 in the end.
NBC Sports is exploring not only the idea of sports wagering, but the company is also gauging viewer engagement. By giving people extra incentive to stay tuned, they have a chance to win extra, which directly correlates with how likely individuals are to stick through with a broadcast, for example.
Joining the NBC Sports Broadcast
Viewers can register on NBC Sports Washington's website before they can participate in the raffles and placing sports betting predictions. Instead of keeping users in the dark all throughout the broadcast, each set time will display the leaderboards allowing everyone to look up their current standing. NBC Sports Washington SVP and GM Damon Philips commented on the idea, excited at the prospect of turning viewers into clever sports bettors:
Combining the excitement of live Wizards games with engaging predictive gaming and data feeds will deliver a very entertaining experience for viewers, from first-time gaming players to savvy sports bettors.
Mr. Philips noted that business, partners, and sports fans were increasingly engaging with sports betting, particularly at a time when PASPA had been defeated nationwide, allowing fresh opportunities for bookmakers to offer their products, and the efforts of legalization of Washington D.C.'s own sports betting environment.
Once the first match has been piloted successfully, NBC Sport Washington intends to introduce more games, including the Wizards efforts against San Antonio Spurs, Indiana Pacers, Milwaukee Bucks, Charlotte Hornets, Minnesota Timberwolves, Utah Jazz and San Antonio Spurs.
Summary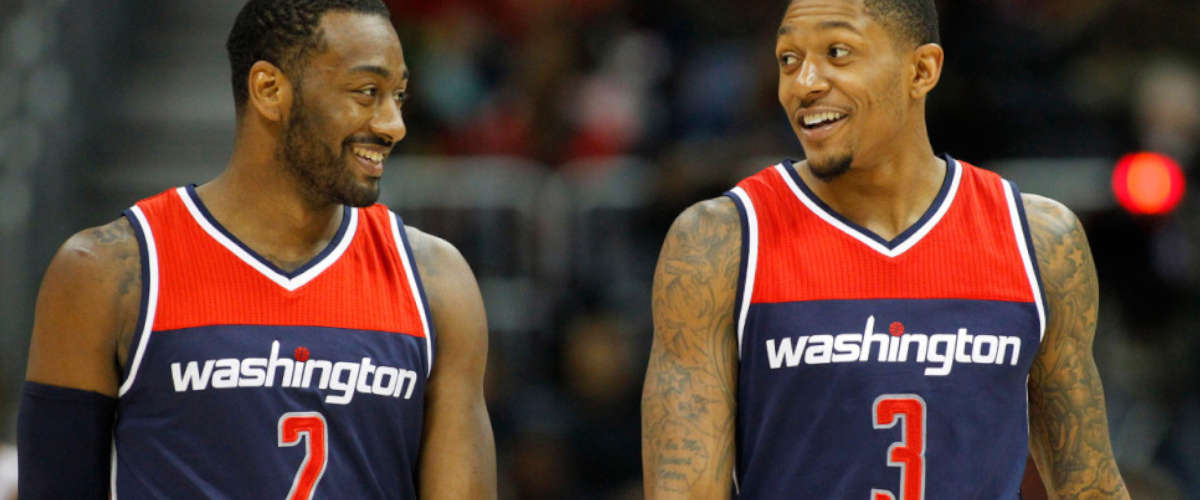 Article Name
NBC Sports to Feature NBA in "Predict the Game" In-Play
Description
NBC Sports' Washington subsidiary will air the game between the Washington Wizards and Milwaukee Bucks while adding a special in-play feature - Predict the Game.
Author
Publisher Name
Publisher Logo